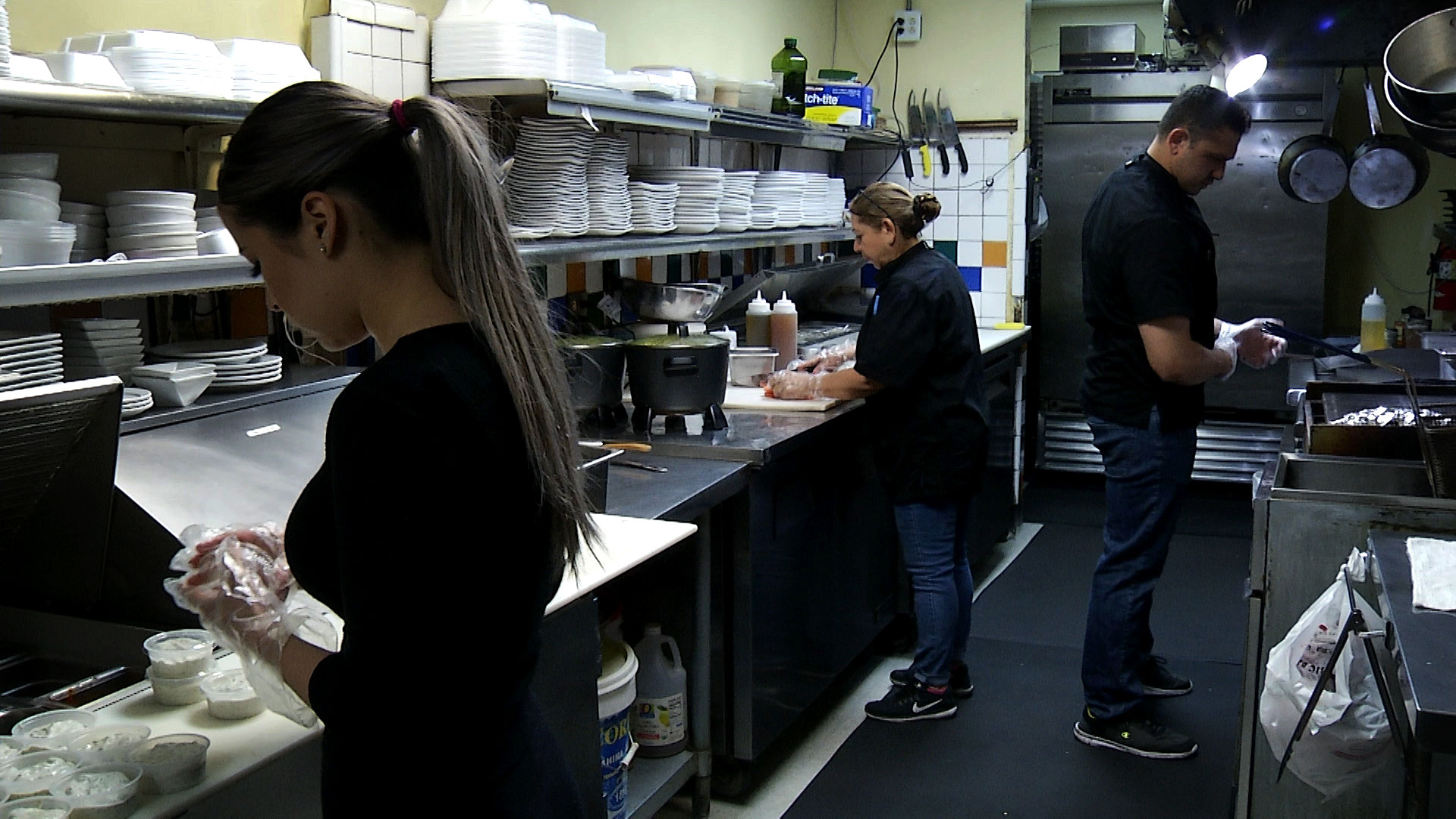 The owner of Shish Kebab House of Tucson (center) and employees work in the kitchen to fill to-go orders. The restaurant saw a sharp decline in business when it had to halt dine-in service during the Arizona's stay-at-home order. April 2020.
Nate Huffman/AZPM Staff
Arizona has replaced all jobs lost in the first few months of the pandemic as of November.
The unemployment rate also dipped below that of February 2020, falling to 4.7%. It's still above the national rate, but not by much. Nationally, it fell to 4.2% in November.
The state added fewer jobs last month than the month before, but new jobs were widespread across industries. Employers in trade, transportation and utilities did the most hiring. The restaurant and hotel industry lost jobs.
Tucson still lags behind the state in replacing lost jobs from the beginning of the pandemic. The city has recovered 85% of those jobs.