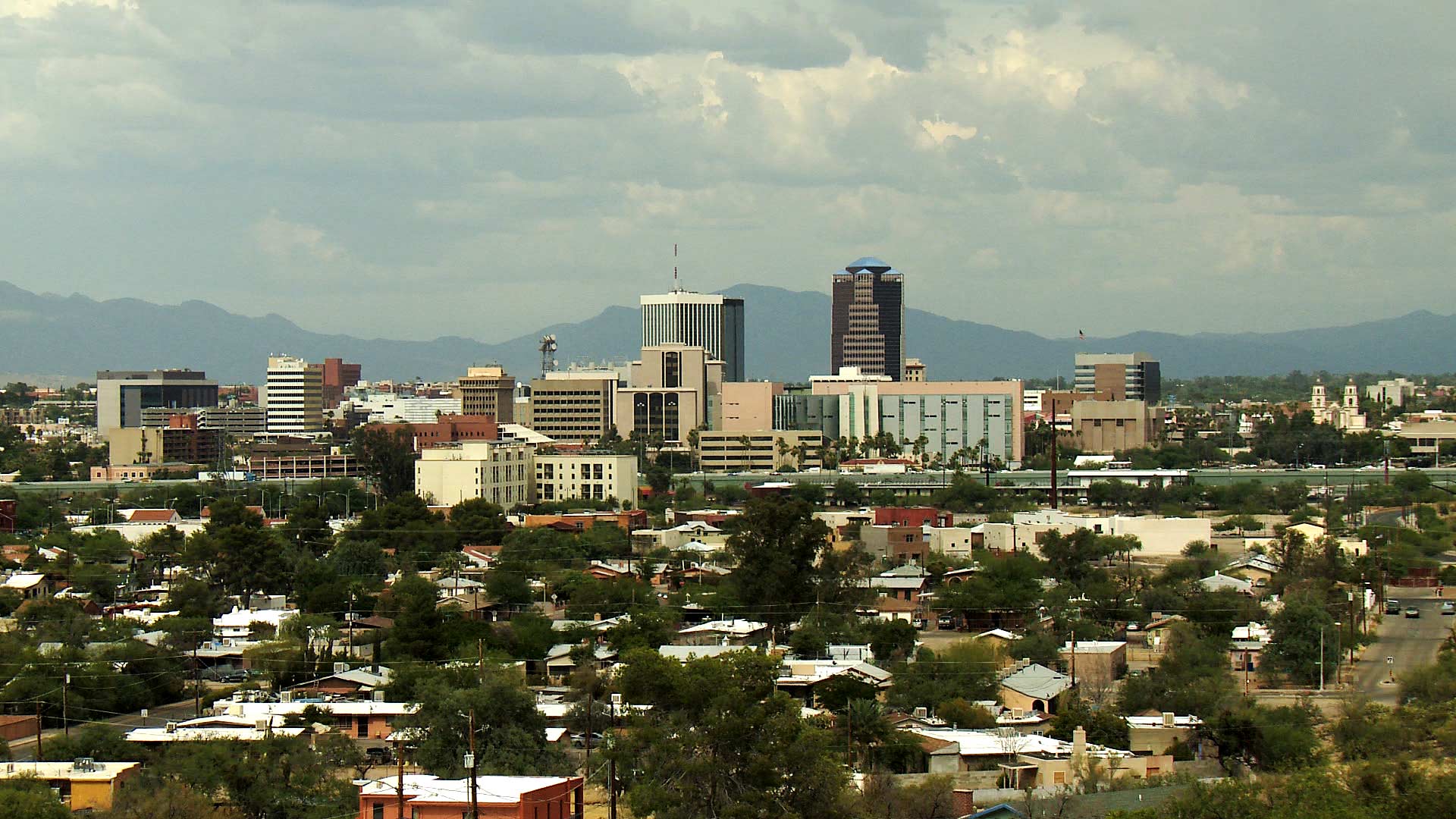 File image of the downtown Tucson skyline.
AZPM Staff
The federal government announced this week that Tucson is one of 60 finalists for a grant through the Build Back Better Challenge. The money will fund a plan to create jobs while promoting sustainable agriculture, preserving water and developing clean energy.
Each finalist will get $500,000 to develop proposed projects. Mayor Regina Romero said the money will support work that is already happening in Tucson and the surrounding region.
"There are two big issues that, actually, I've been pushing on as the mayor, which is climate resiliency, and equity, and seeing climate change with an eye to equity," Romero said.
The city worked with a coalition of nonprofits, universities and other organizations to write the proposal for phase one. They say the money will enable them to map out programs that phase two will fund.
"The next space of innovation for agriculture in our state is incredible, especially in an area of our country that has been in drought for the last decade," Romero said.
And, she said to get the phase-two money, the coalition will need to prove "we can actually create those green jobs that will use less water and will keep our economy running and growing."
The Greater Yuma Development Corp, the University of Arizona, Startup Tucson and the Santa Cruz Valley Heritage Alliance have all contributed to the proposal.