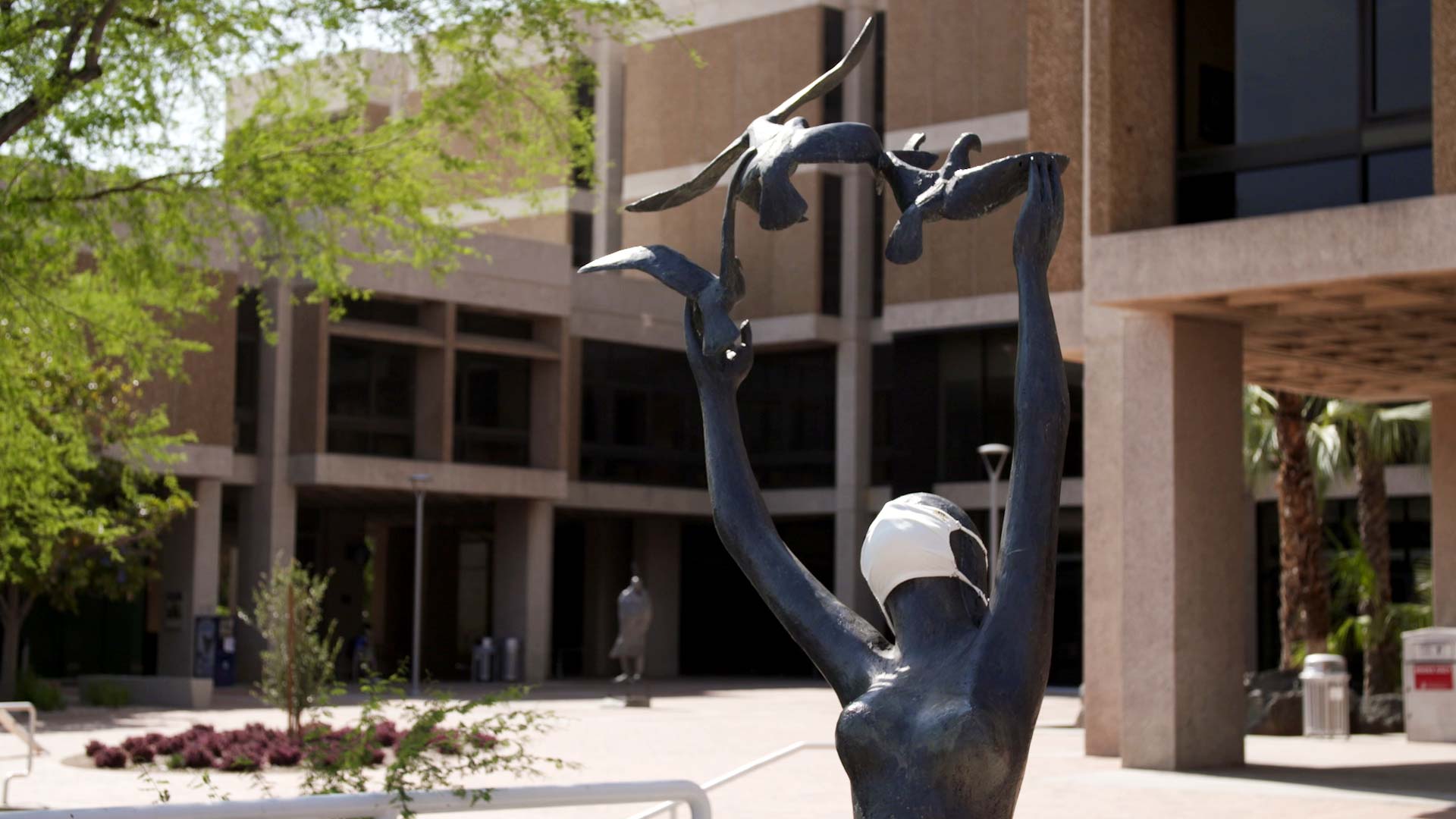 A sculpture outside of the University of Arizona's Main Library is donned with a face mask.
AZPM Staff
The University of Arizona identified its first seven cases of the omicron variant on Tuesday.
The university said the variant was found "within the Tucson campus community," but would not say if the cases involved students or staff.
The samples came from saline gargle PCR tests collected Monday.
Researchers from a lab in the University of Arizona Department of Ecology and Evolutionary Biology made the discovery using genomic testing within 10 hours of receiving the samples.
"This is a fast moving variant: safe to assume it is already spreading quickly," University of Arizona virology expert Michael Worobey wrote on Twitter a few hours after the discovery. "Let's all do what we can now to slow its spread."
About 85% of the university's employees and students have submitted proof of COVID-19 vaccination.
"Our leadership and incident command system continue to look at the data daily and we are considering our best opportunities to preserve the health of this campus community and the larger community of Southern Arizona," the university said In a statement.
Pima County reported 343 new cases of COVID-19 on Tuesday and 42 deaths. The county reported its first case of the omicron variant the previous week.
The state reported 2,395 new cases and 223 deaths.
About 6% of hospital beds statewide were available as of Monday.
Credit: Nick O'Gara/AZPM. Sources:
The New York Times
, based on reports from state and local health agencies, Census Bureau. Case reports do not correspond to day of test.