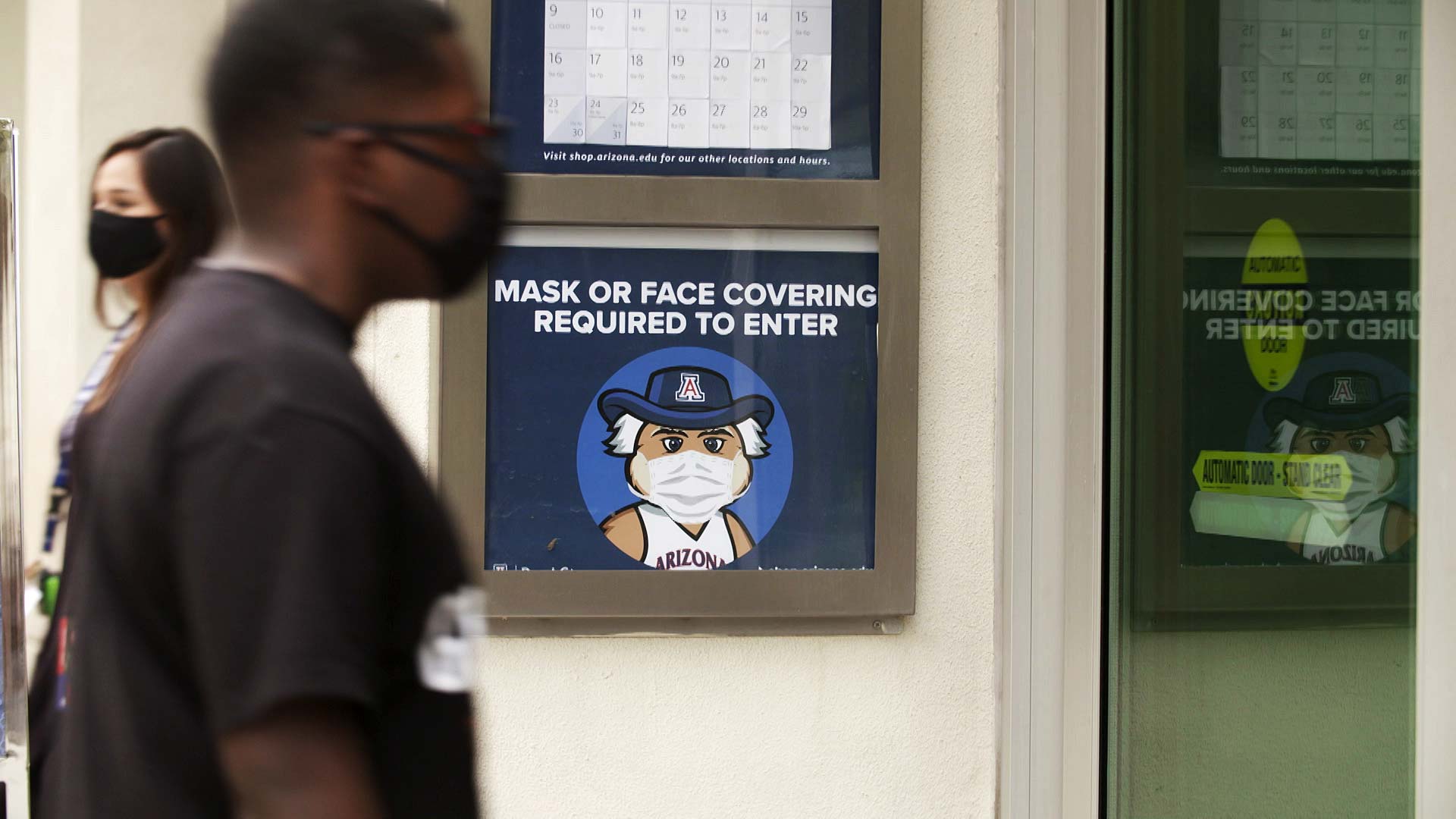 A sign outside of the University of Arizona bookstore reminds visitors that masks are required to enter.
AZPM Staff
Pima County Supervisors on Tuesday narrowly approved a renewed masking requirement for indoor public spaces where social distancing is not possible.
The mandate goes into effect immediately and runs through the end of February.
Supervisor Matt Heinz proposed the rule as a way to help the health care system cope with the latest surge in COVID-19 infections.
"The hospitals are really stretched to the point of bursting, which is causing folks to have delays in elective surgeries which are still medically necessary and making it very, very difficult for our healthcare workers to accommodate the needs of the community," he said.
Supervisor Rex Scott opposed the rule, arguing there was no way to enforce it and that it would be counterproductive.
"I am not willing to tell you that you must wear masks because I know that many of you will choose to ignore or defy that mandate," he said.
The board's lone Republican, Steve Christy, joined Scott in voting against it, but they were out voted 3-2.