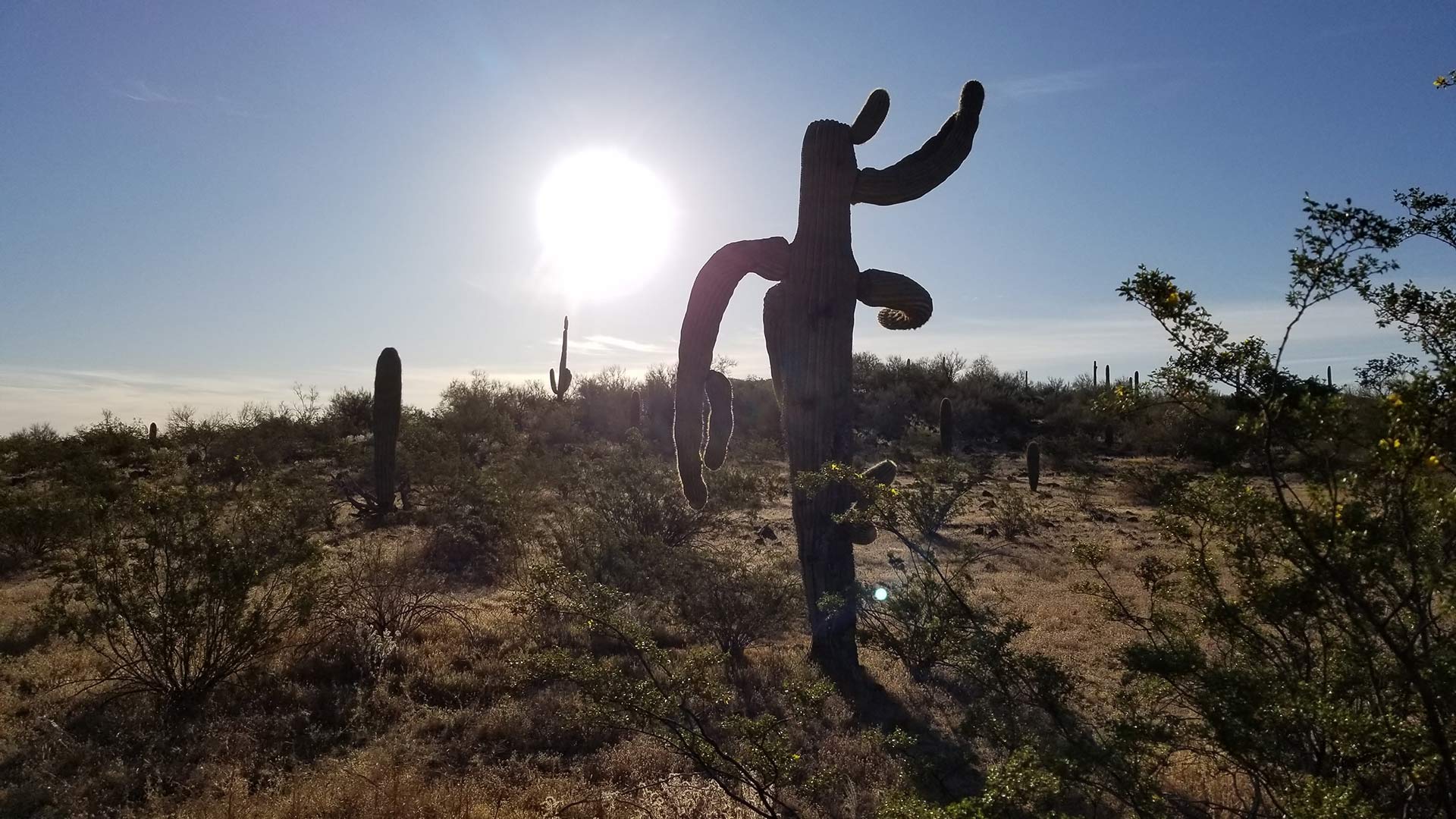 The sun shines harshly behind a saguaro cactus.
AC Swedbergh/AZPM
Last year was the fifth hottest for Tucson, with a December that was one of the top three warmest in the city's history, according to National Weather Service meteorologist Glenn Lader.
Each month was among the warmest in Tucson history except for July, when there was heavy rainfall during the monsoon season.
December also had considerable rain despite higher temperatures when compared to the average.
"That put us in a little better situation but we're still in a long term drought," Lader said. "If we don't see decent rainfall this winter, then we're likely going to revert back to a worsening drought situation."
Despite a yearly rainfall five inches above average in 2021, Tucson is still dealing with drought conditions and the effects of La Niña.
The weather phenomenon has caused many storms to move north of Pima County.
Last year was the second year that Tucson experienced the effects of La Niña, and Lader believes that its impact will continue into at least the first half of 2022.
"The first part of the year looks fairly dry and then we will just have to wait and see after that," Lader said.