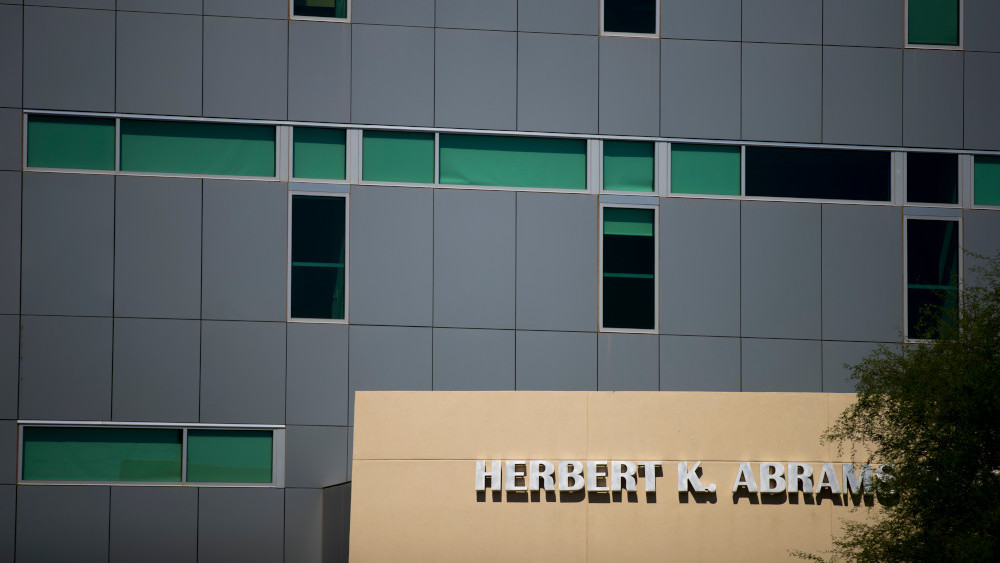 Abrams Public Health Center.
Pima County
The Pima County Health Department is passing out free, rapid at-home COVID-19 antigen test kits this Tuesday at the Abrams Public Health Center near the Kino Sports Complex. The event will be from 1-7 p.m.
The health department and El Rio Community Health Center are starting out with 3,000 COVID-19 test kits, and they're only giving out one kit per person, while supplies last.
Each kit has two tests. It suggests if a person has no symptoms or no reason to suspect infection, one should take a test and then wait 24 to 36 hours before taking the next.
A health department spokesperson, Anthony Gimino, said he thinks supply will be sufficient for the entire event.
Over the holidays, the Pima County Public Library distributed about 34,000 similar kits, said library spokesperson, Holly Schaffer.
"From the get-go, as soon as kits arrived, they were picked up," said Schaffer. "This continued throughout the entire period in which we had the kits."
She said the libraries are open to distributing kits again in the future.