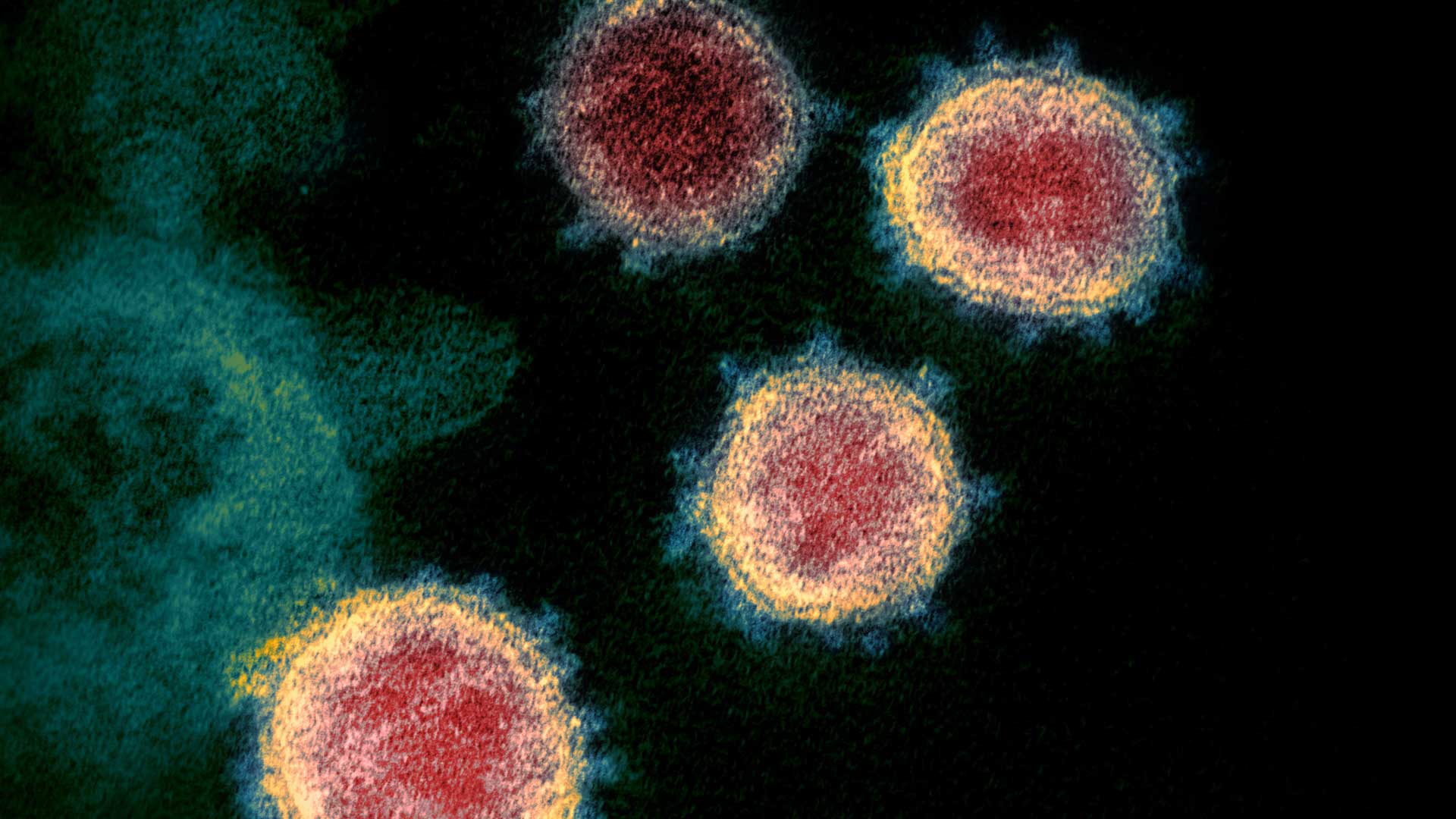 This transmission electron microscope image shows SARS-CoV-2—also known as 2019-nCoV, the virus that causes COVID-19—isolated from a patient in the U.S.
NIAID-RML
Arizona reported more than 14,160 new cases of COVID-19 on Tuesday and 213 deaths.
As the omicron variant drives an increase in cases, the state's biggest hospital system says its emergency rooms remain extremely busy.
Banner Health's chief medical officer Doctor Marjorie Bessel told reporters the health care provider has had to close some urgent care facilities in Arizona due to staffing shortages.
"We do expect that we will have continued staffing shortages because we are not yet at the peak of this omicron variant and we do expect some disruptions in our surgical schedule, most likely in the upcoming weeks," she said during a press conference.
Only about 6% of inpatient hospital beds were available across the state as of Monday.
Bessel urged Arizonans to get vaccinated. She said the vast majority of the hospital system's sickest patients are unvaccinated.
Credit: Nick O'Gara/AZPM. Sources:
The New York Times
, based on reports from state and local health agencies, Census Bureau. Case reports do not correspond to day of test.