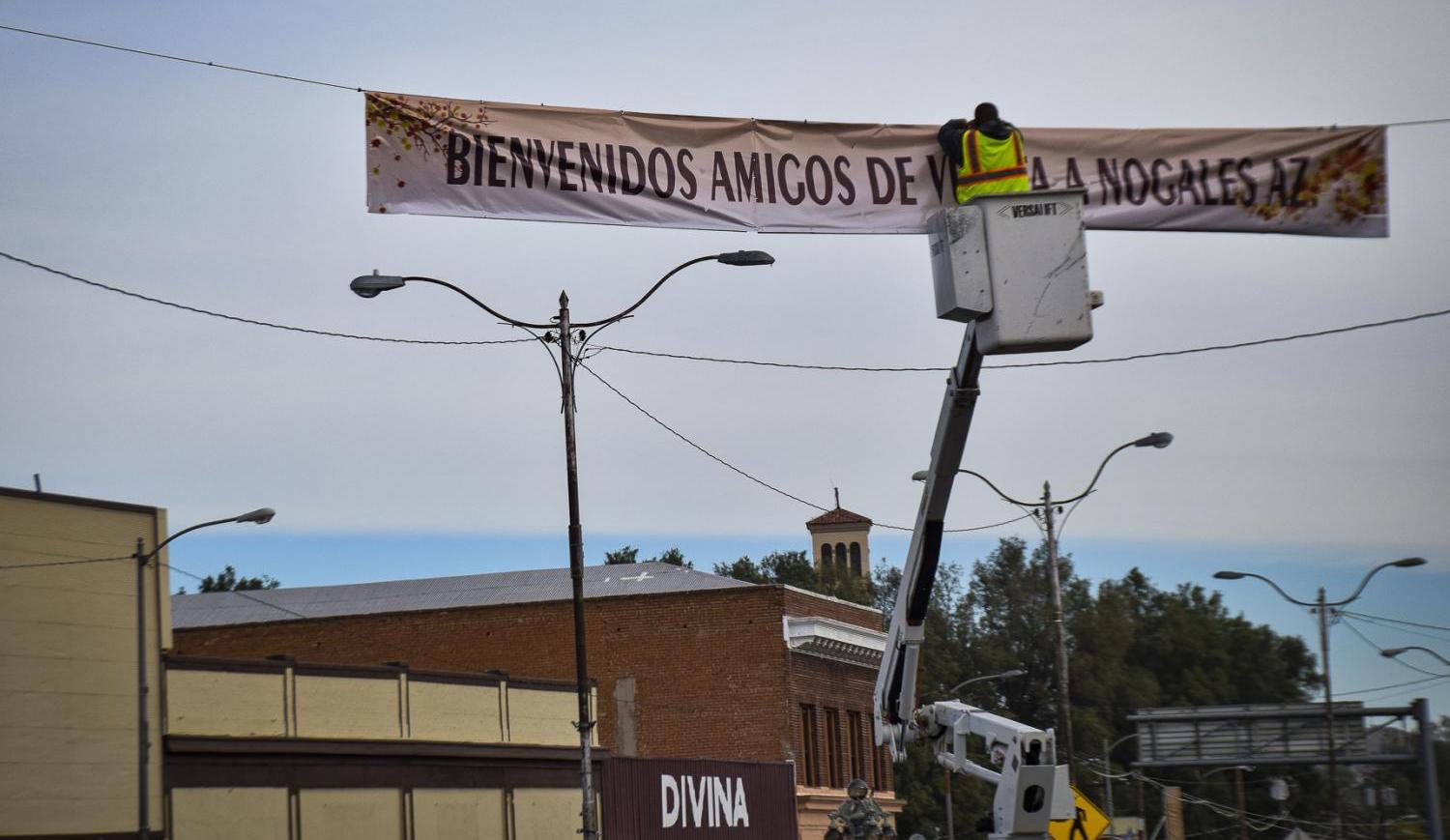 Nogales, Arizona, strung up a welcome banner for people crossing into the town after the restrictions were lifted.
Kendal Blust/KJZZ
Since crossing restrictions were lifted last November, sales tax revenue is up in the important Arizona border city of Nogales.
Those restrictions, which were in place for nearly 20 months, barred so-called nonessential northbound trips into the United States from Mexico.
That included shopping trips, and many stores in Nogales, Arizona that catered to Mexican shoppers struggled or closed during that time.
But since they were lifted, city sales tax revenue in Nogales is up.
State treasurer's data shows that roughly $1.2 million in sales taxes were generated in the city in November, and $1.3 million in December.
Those figures are up significantly from the same months in 2019, before the pandemic upended life on the border and around the world.

Fronteras Desk
is a
KJZZ
project covering important stories in an expanse stretching from Northern Arizona deep into northwestern Mexico.