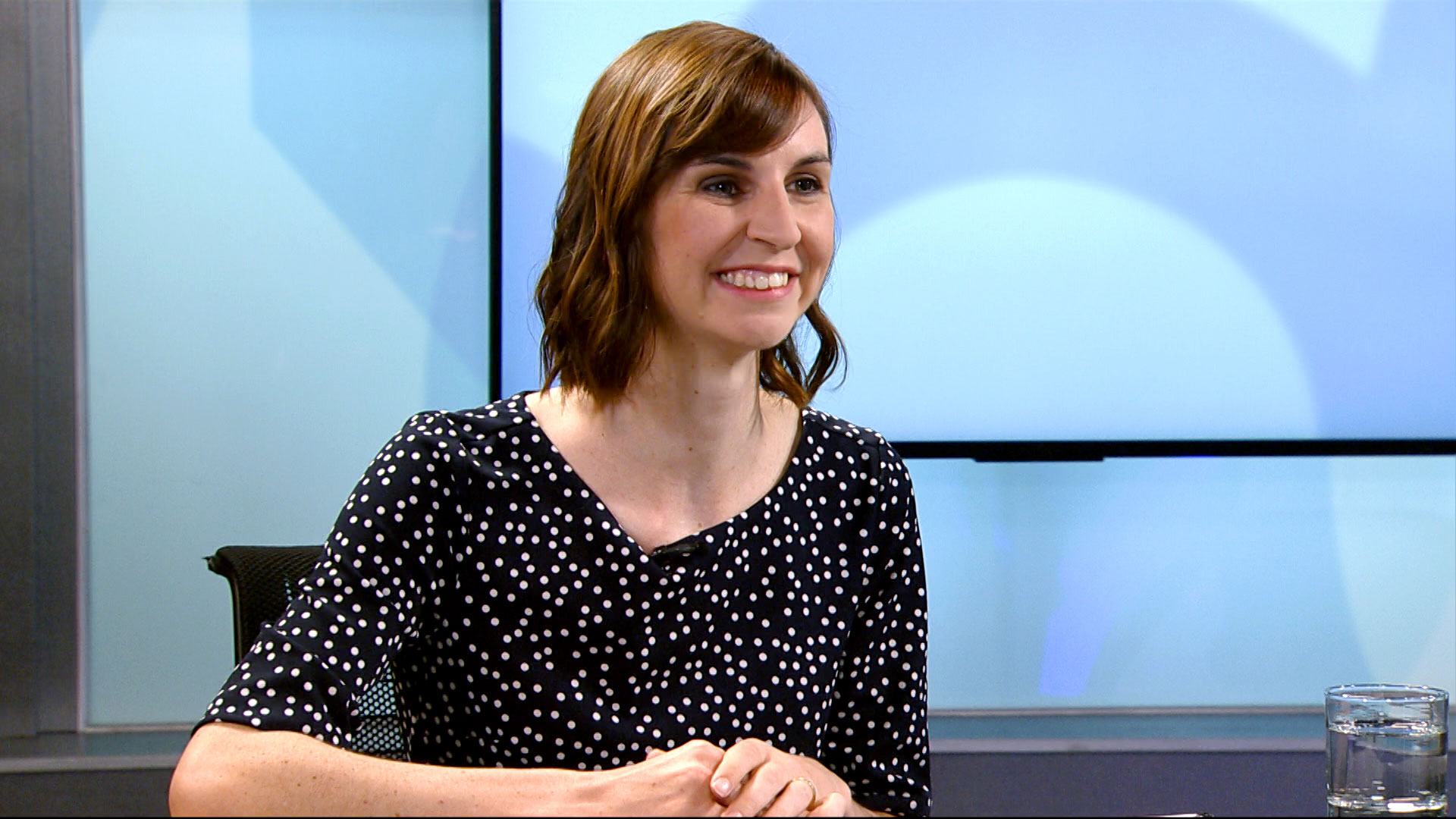 Arizona Superintendent of Public Instruction Kathy Hoffman at Arizona Public Media on October 3, 2019.
AZPM Staff
Arizona's top public education official warned state lawmakers Tuesday that school districts across the state face devastating budget cuts unless they lift a limit on school district spending by the end of the month.
Superintendent of Public Instruction Kathy Hoffman told lawmakers during her annual address to the Legislature that some schools will have to close if they do not lift the constitutional cap on spending that voters adopted in 1980.
"For educators and school staff across the state, a 16% reduction in budgets will mean layoffs amid the already crisis-level teacher shortage. It will mean furloughed bus drivers who may never return to their jobs if they are let go now," she told the Senate Education Committee. "For students and their parents and guardians, these cuts will mean losing access to academic programs, extracurriculars, high-quality teachers, and even school closures."
Hoffman said suspending the cap would not raise spending or taxes, simply let districts use the money they already have.
Calling the cap a relic based on a formula thrown off by changes in school enrollment during the pandemic as well as changes to how sales tax revenue is categorized under the formula, Hoffman said districts face over $1.1 billion in cuts statewide.
"In short, schools will not be able to maintain their current day-to-day operations without action by this body," warned Hoffman, a Democrat elected in 2018.
While the Legislature has suspended the cap in the past, Senate Majority Leader Rick Gray, R-Peoria, expressed hesitation about lifting a limit put in place by the voters 40 years ago.
"You talked about a relic. It was a vote of the people," Gray said.
Suspending the cap would require support from bipartisan supermajorities in both the Senate and House of Representatives.
But that is far from certain.
While Hoffman urged lawmakers to pass a resolution introduced by Democratic legislators, it has yet to get a hearing.