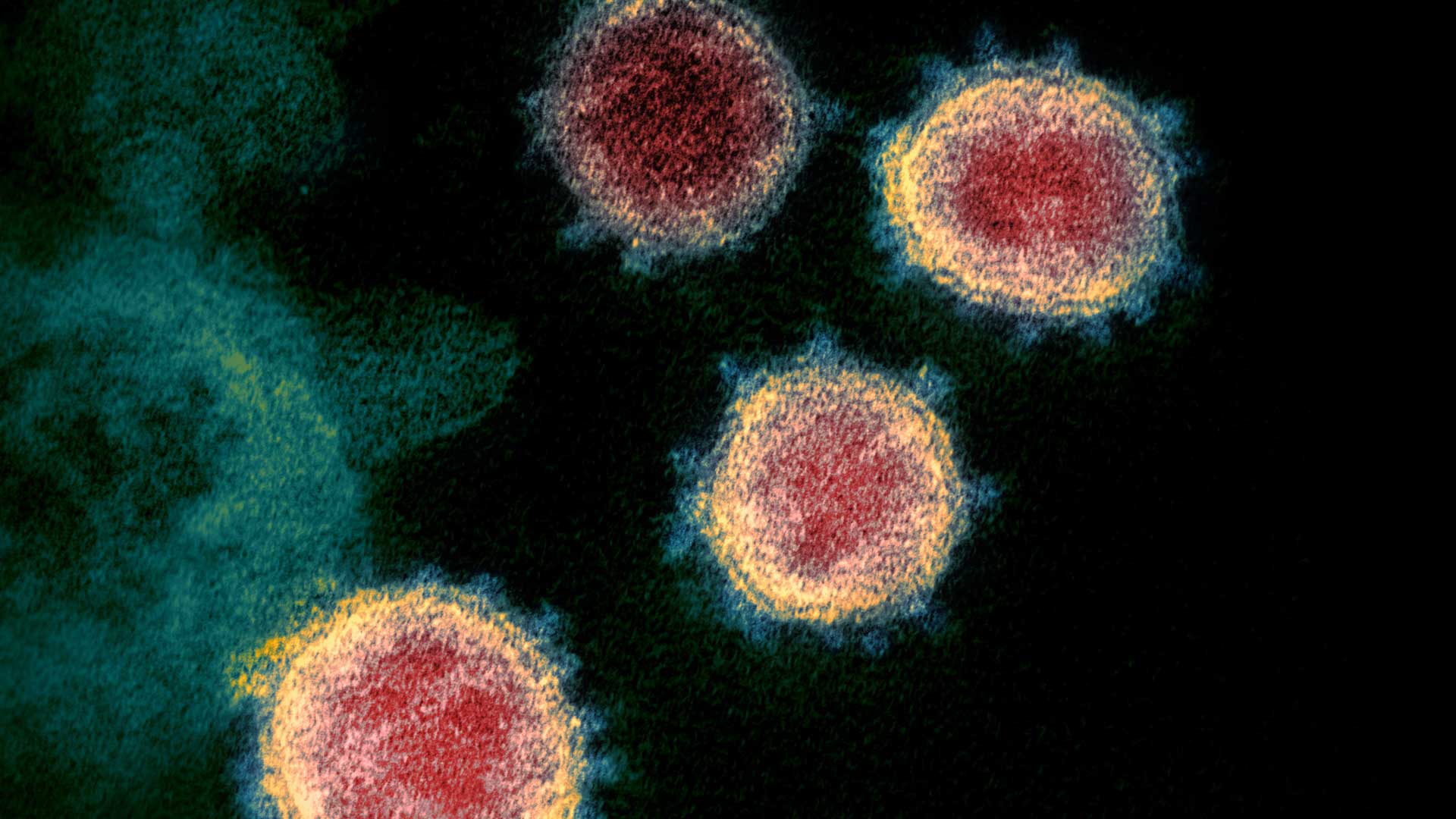 This transmission electron microscope image shows SARS-CoV-2—also known as 2019-nCoV, the virus that causes COVID-19—isolated from a patient in the U.S.
NIAID-RML
The number of COVID-19 cases in Arizona is once again dropping but the pandemic is still with us.
This week, The Buzz examines what researchers and others have learned over the last two years.
"We're getting a lot of curveballs thrown at us, for sure," said Dr. Deepta Bhattacharya, an immunologist at the University of Arizona.
But Bhattacharya added that work behind the scenes in the field of immunology has helped lead to the unprecedentedly fast rollout of vaccines.
"So, yes it will be with us but I don't think that it's going to continue like it has for the last two years in perpetuity," he said. "We're not doing this forever for the rest of our lives."
In January, AZPM began a series of ongoing live Facebook conversations on education during the pandemic.

The point of these discussions is not to come to hard and fast conclusions, but to hear first-hand the experiences of students, teachers, counselors, parents — those who can share their individual perspectives from ground level.
Both groups found the onset of the pandemic a shock — and the changes it forced on the education system an unprecedented challenge.
"You couldn't just raise your hand right then and there," said Brett Lewis, a junior at Tanque Verde High School, recalling the shift to online instruction. "You'd have to schedule a meeting with your teacher and have all your questions compiled together to ask at that one time and then if you got all your questions answered and went back to it, and had another question, now you gotta wait to get back on a meeting again."
For Anthony Mendoza, who teaches fourth grade at Liberty Elementary School in the Sunnyside Unified School District, the challenges reinforced for him a day-to-day approach to student progress.
With so much attention being paid to students falling behind, Mendoza said teachers need to filter out that static and focus on their students' individual progress and meeting them where they are.
"We're focusing on what's happening in our school, how is that dictating what we're teaching going forward," he said. "And its more that focus on – not necessarily perfection right now, but are you progressing? Are you moving forward? Can we see that you're moving forward? You may not have it yet, but we can see that you're getting there and will get there."
Back at the University of Arizona, Ian Pepper, director of Water & Energy Sustainable Technology Center, put science to work monitoring for COVID-19 in a unique way.
His teams turned to the campus sewers to detect cases of COVID-19 — an approach that has become a model.
"The idea behind wastewater-based epidemiology is let's say you're testing 18 dorms and only one of them is positive for the virus. Then, that's where you focus your testing," he said. "It really is a means of maximizing your resources and targeting clinical testing in buildings where you know someone is infected."

The Buzz
airs Fridays at 8:30 a.m. and 6 p.m. and Saturdays at 3:30 p.m. on NPR 89.1. You can subscribe to our podcast on
iTunes
and NPR One. See more from
The Buzz
.