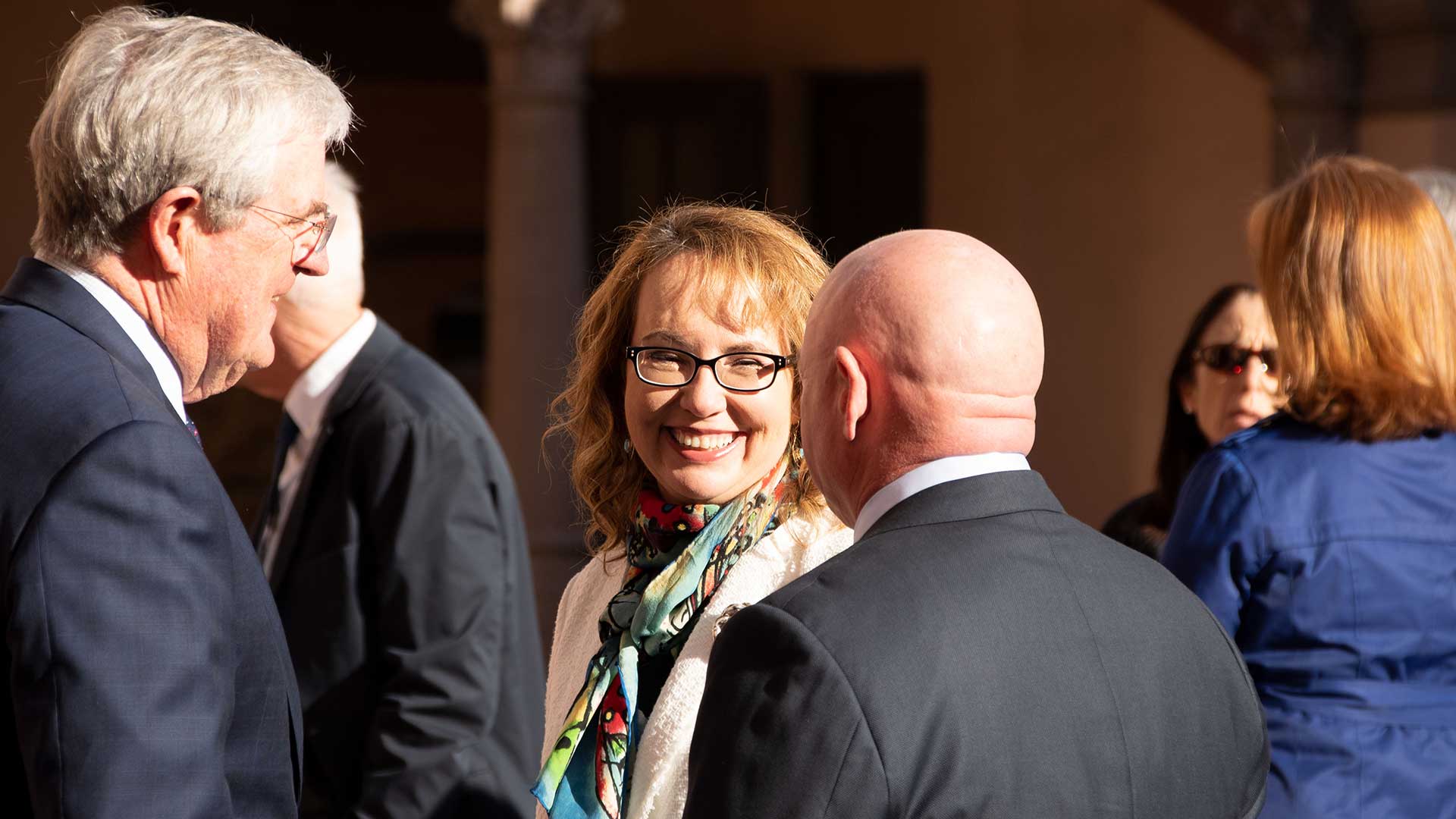 Gabrielle Giffords, Mark Kelly and Chuck Huckelberry speak before the ceremony marking the ninth anniversary of Tucson's Jan. 8, 2011 mass shooting.
Christopher Conover/AZPM
Former U.S. Rep. Gabrielle Giffords has been admitted to a hospital with appendicitis.
The illness was announced Wednesday by the office of Giffords' husband, U.S. Sen. Mark Kelly.
A spokesman for Kelly says Giffords checked into the hospital on Tuesday and Kelly is returning to Tucson to be with her.
Kelly spokesman Jacob Peters says, "We're all wishing her a speedy and thorough recovery."