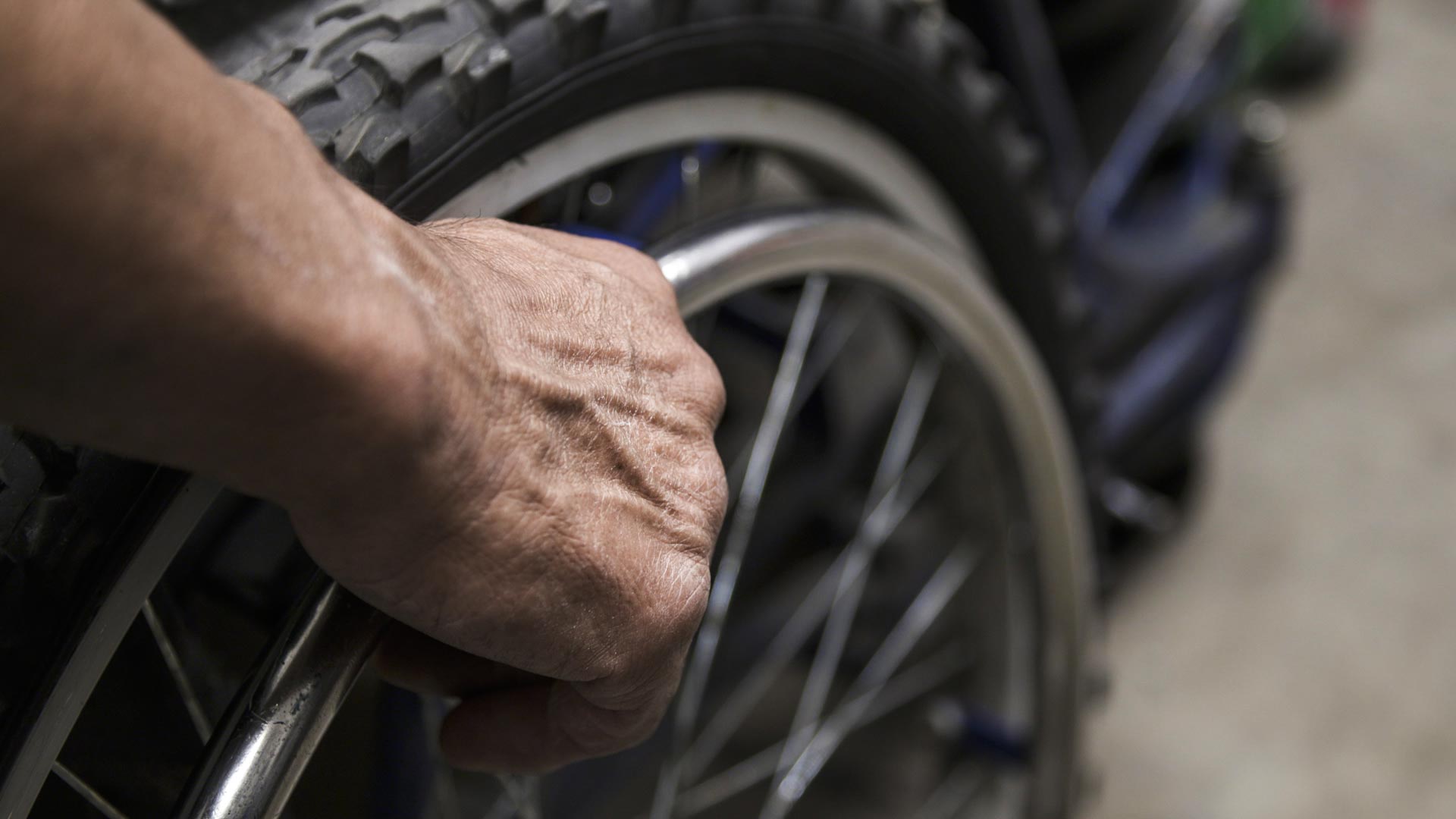 A wheelchair made to function on rough terrain.
AZPM Staff
Getting around Southern Arizona is about more than potholes and bike paths.
This week, The Buzz focuses on accessibility in Tucson and beyond.
While most Tucsonans have thoughts on roads and sidewalk conditions, for some those conditions are a true roadblock to getting around.
There are many places in Tucson where the sidewalk literally ends, notes Emily Yetman, executive director of the Living Streets Alliance.
"Most of our streets are pretty inhospitable to people and in many cases, they're downright dangerous," she said.
Yetman argues for designing and building shared public spaces to accommodate diverse needs.
Annie Rempe, an orientation and mobility teacher at the Arizona School for the Deaf and Blind, helps Tucsonans learn to navigate the sidewalks and roads.
"We provide training on how to use the cane, how to navigate the school, incorporate whatever senses they have available to pick up different clues to help them find their way," she said.
Meanwhile, the Disability Cultural Center at the University of Arizona works to promote disability culture and identity.
"If you consider things like language, art as part of a culture, the disability community also has that," said Naty Rico, the center's coordinator.
Back at the Arizona School for the Deaf and Blind, classes on American Sign Language provide not just instruction on ASL but also a place for families to discuss their experiences.
"Sometimes the classes would become kind of a family counseling session as well so that families could have a safe place to talk about their children and how they're communicating with their children," said student life supervisor Michelle Kelly.

AZPM's Christopher Conover speaks with Michelle Kelly from the Arizona School for the Deaf and Blind, with American Sign Language interpreter Bryanna Browder.

The Buzz
airs Fridays at 8:30 a.m. and 6 p.m. and Saturdays at 3:30 p.m. on NPR 89.1. You can subscribe to our podcast on
iTunes
and NPR One. See more from
The Buzz
.