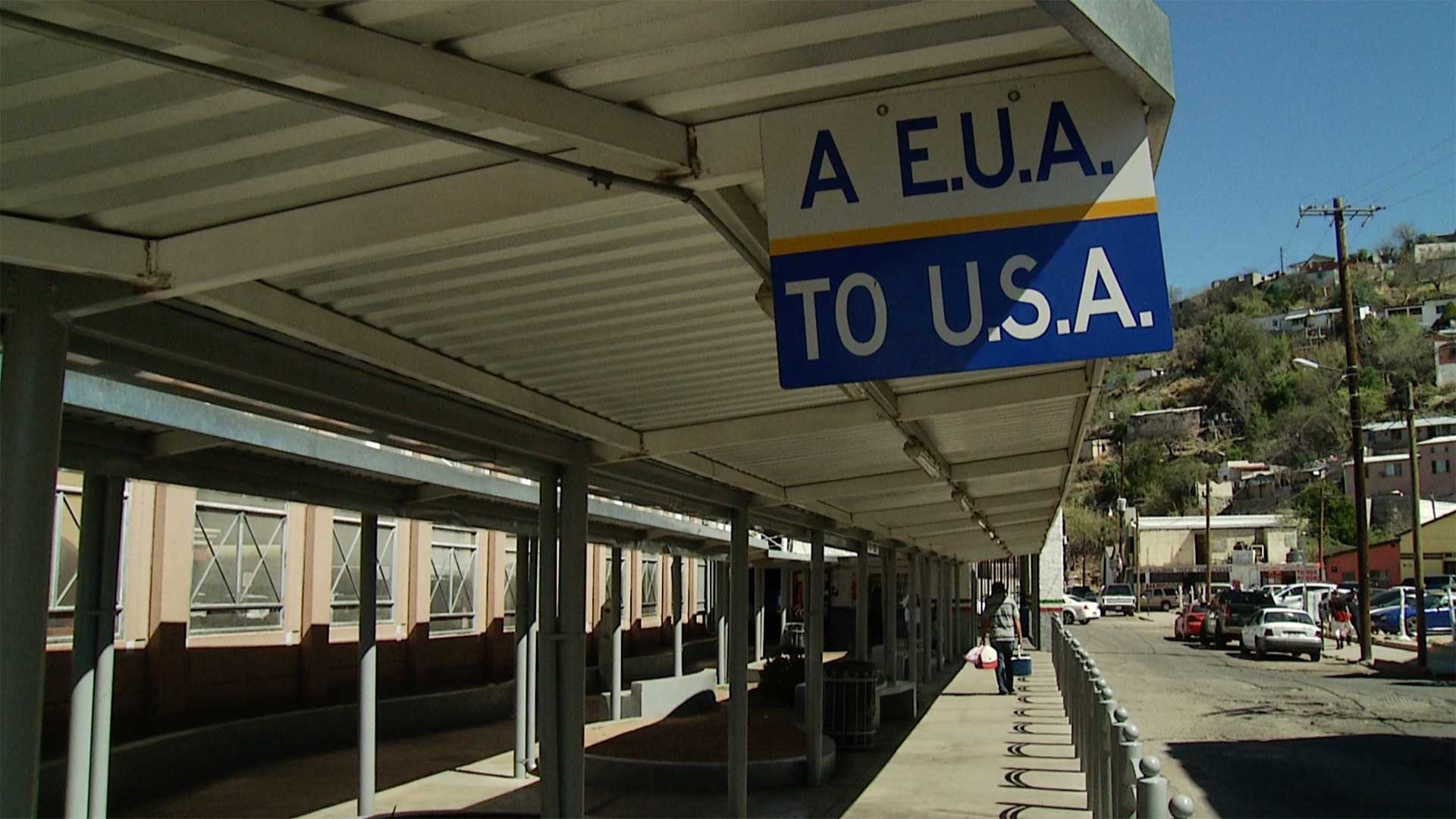 File photo of a pedestrian crossing at the U.S.-Mexico border in Nogales.
AZPM
The University of Arizona Confluencenter for Creative Inquiry received a $1.5 million grant from the Andrew W. Mellon Foundation to further U.S-Mexico border research last Tuesday.
For Confluencenter Director Javier Duran, arts programs, which have benefited from past grants, are essential in sustaining the culture and stories of towns and cities along the Arizona-Sonora border.
"We felt that support for the arts sometimes gets minimized. We pay a lot of attention to science, technology, commerce, trade, but this is also part of the communities," Duran said. "So, this is why we think it's important to support these efforts."
The Mellon-Fronteridades Graduate Fellowship program, which received $95,000 for student programs from the Confluencenter in 2019, featured border-related research and content from various disciplines.
Past examples of Mellon Fronteridades projects have included research into communities of Asian immigrants living in borderland to a dance performance representing the experience of women crossing the border.
"We are trying to create a platform for these voices to really come together and also feel that there are outlets out there for them to represent their work," Duran said. "And also to express and convey what they feel is the real-life situations in their lives on the borderlands."