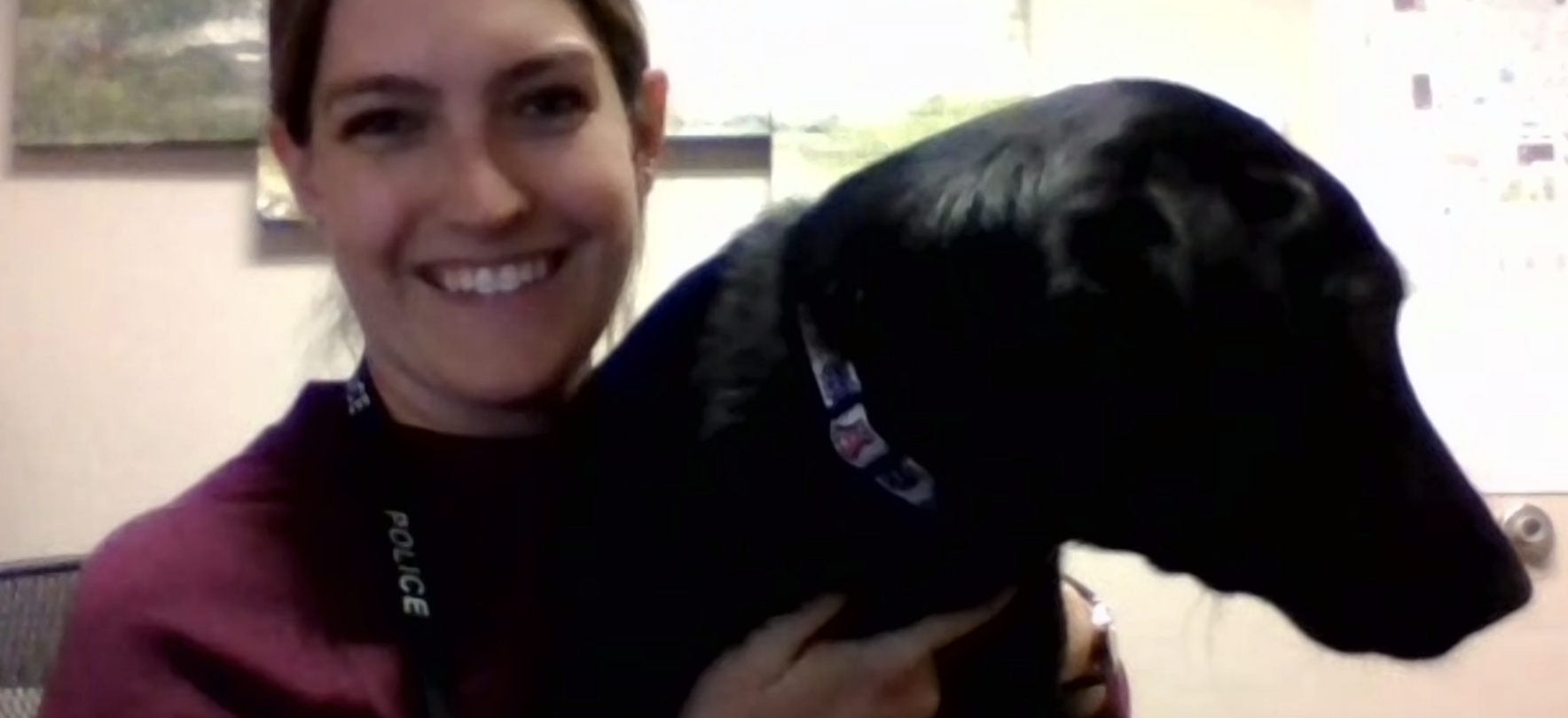 Detective Nicole Nelson with Maggie, both are part of the new UAPD Crisis Response team
Ittai Sopher/AZPM
Last week, the University of Arizona Police Department announced that a 4-month-old puppy named Maggie is joining the force as a Crisis Response dog.
The UAPD said that the Southern Arizona Law Enforcement Foundation provided the black Labrador retriever through a grant.
Maggie's main job will be within the police department, where the black Lab will provide emotional support for officers and staff members and victims or witnesses to traumatic events.
Detective Nicole Nelson has been training Maggie for two and a half months.
"We've seen recently a lot of traumatic instances and officers' mental wellness is starting to become a priority," Nelson said. "She's making sure that officers have someone to come talk to, someone to make them feel better."
Nelson, a four-year veteran of UAPD, hopes that Maggie can help foster a positive relationship between students and officers.
"COVID was hard, so we haven't been able to see the public that much," Nelson said. "We want to make sure that students especially know that they can still come to us."
Still in training, Maggie already reported for duty on her first assignment, providing support for a veterinary team that responded to a heart attack on campus.
"We knew what happened and they're our vet staff," Nelson said. "So, we're like, what better opportunity? They've met Maggie before and they loved that she came in."