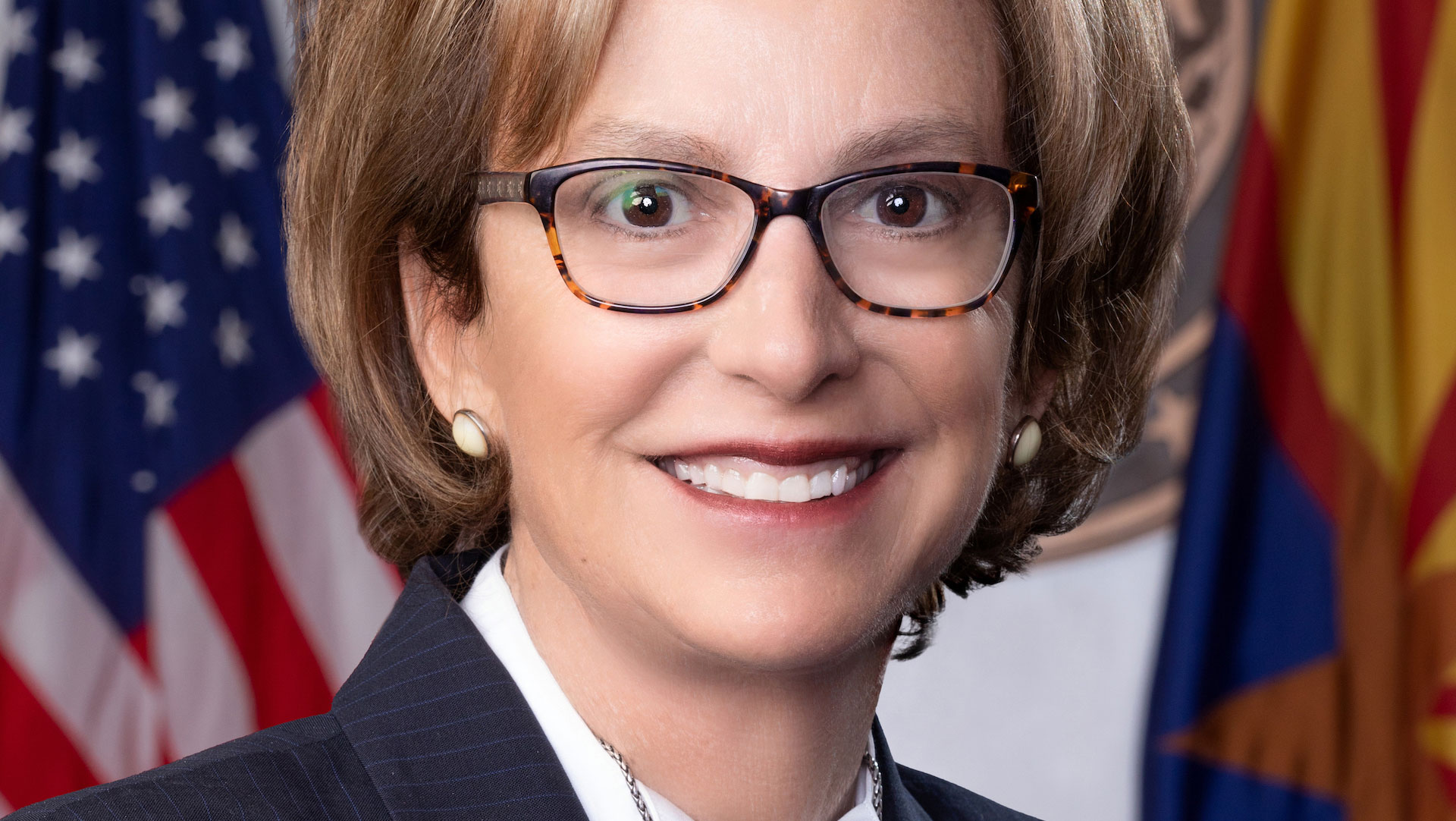 State Sen. Wendy Rogers, R-Flagstaff
Arizona Senate
The Arizona Senate voted Tuesday to censure a member who recently addressed a white nationalist conference and called for violence against political opponents.
Senator Wendy Rogers, a Republican from Flagstaff, told a white nationalist conference that her political enemies should face a newly built set of gallows.
And she has recently posted a series of antisemitic tropes on social media while also threatening to ruin the careers of Republicans who act against her.
While Republican Gov. Doug Ducey as recently as last week defended his political action committee's work to elect Rogers in 2020, the recent statements sparked an outcry form others within the GOP, including members of the Maricopa County board of supervisors.
Senate Republicans were mostly united in condemning Rogers with a censure motion that passed on a vote of 24-3.
The motion said Rogers "engaged in conduct unbecoming of a Senator, including publicly issuing and promoting social media and video messages encouraging violence against and punishment of American citizens, and making threatening statements declaring 'political destruction' of those who disagree with her views."
Only Senators Warren Petersen, R-Gilbert, and Nancy Barto, R-Phoenix, joined Rogers in voting against the measure.
Minority Leader Rebecca Rios, D-Phoenix, questioned why so many Republican officials are only speaking out against Rogers now.
"I do want to ask what makes this moment different. Let's not pretend this isn't the first, second, third or even fourth time we've seen this sort of racist, bigoted and anti-semitic talk from the senator," she said.
Rios said she did not expect Tuesday's vote to change Rogers' behavior and Sen. Raquel Terán, D-Phoenix, called for expelling Rogers.
But the senator was unapologetic.
"I do not apologize. I will not back down and I am sorely disappointed in the leadership of this body for colluding with the Democrats," she told the chamber.
The Associated Press contributed reporting.