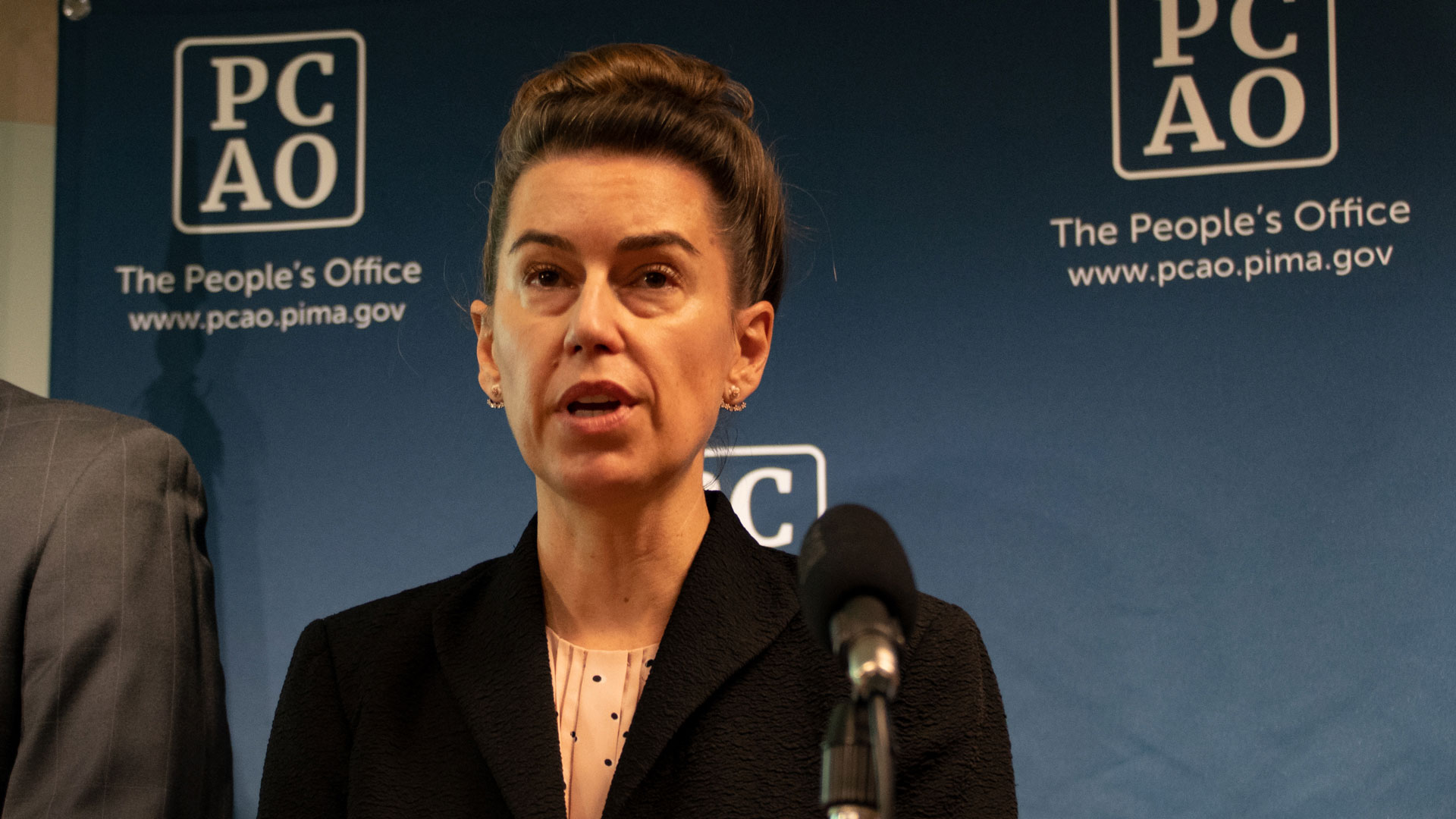 Pima County Attorney Laura Conover speaks at a news conference. August 3, 2021
Christopher Conover/AZPM
The Pima County Attorney's Office will resume filing charges against people arrested on minor drug and paraphernalia charges and directing those people into the pre-indictment STEPS drug court.
The new policy reverses a memorandum County Attorney Laura Conover issued to area law enforcement back in December.

In it she said minor drug offenders should not be taken to jail because she would not prosecute them.

The idea was to lower the jail population - while reducing the risk of COVID-19 transmission among inmates.
In the end, Conover said, it had a minimal effect on the jail population, so she has rescinded the policy so that more people with substance abuse disorder can be directed to treatment.
The overcrowded jail population remains a concern despite declining COVID infection numbers countywide.