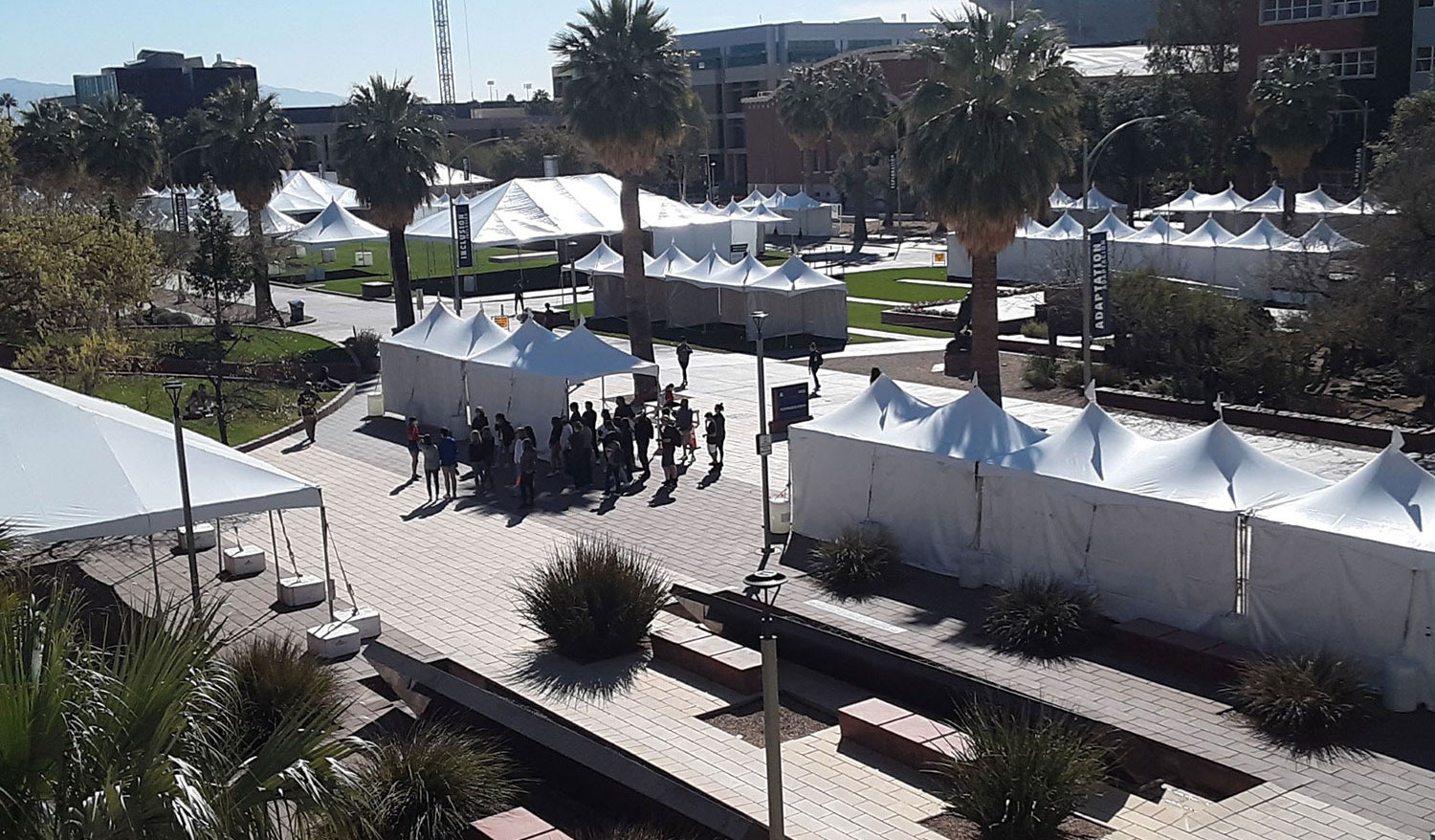 Tucson Festival of Books tents return to the University of Arizona mall.
Tony Perkins AZPM
The Tucson Festival of Books is set to go on the University of Arizona campus for the first time in two years. Workers memorably dismantled tents when the 2020 festival was canceled by the coronavirus pandemic at the last minute. It was run as a virtual event last year.
One of the writers slated to appear at this year's festival is an author whose work focuses on childhood image.
Full-time elementary school educator Joanna Ho wrote "Eyes that Kiss in the Corners." Her parents immigrated from China and Taiwan, and Ho recalls she grew up asking why she looked different from her classmates.
"When I was thinking of the stories I wish I had as a child, I really wish I had known that my eyes were beautiful," she said.
Ho's story about a young girl who notices that her appearance sets her apart from her friends was published as a children's picture book last year, and landed on the New York Times' Bestseller list.
She notes the challenge of creating a picture book for kids involves telling a story using a limited number of words.
"You have to do all of that and leave room for illustrations, so you can't be too descriptive in your writing because the illustrator has to be able to add layers and tell his own story."
Ho will be one of the authors taking part in panel discussions on writing children's literature at the Tucson Festival of Books Saturday and Sunday.