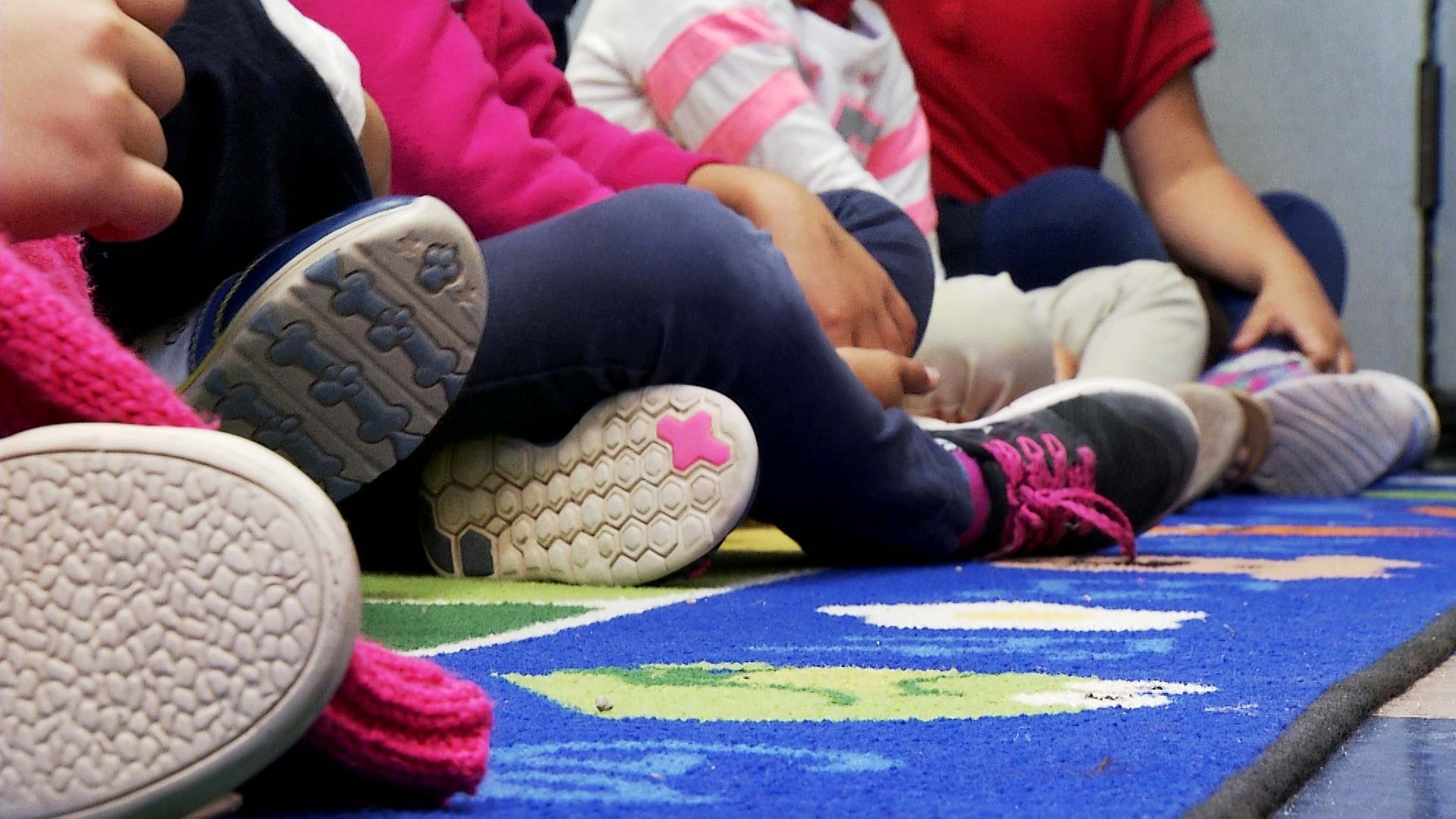 The shoes of children as they sit in a row inside a kindergarten classroom.
AZPM Staff
Prop 208 ruling

View at Google Docs
|

Download File
A Maricopa County Superior Court judge on Friday struck down Proposition 208, the tax surcharge on higher income earners that Arizona voters approved in 2020 to raise funds for education.
The decision could be the final blow for a ballot measure that backers argued would raise hundreds of millions of dollars a year for the state's schools.
The Supreme Court ruled in August that the tax was unconstitutional if it put schools above a legal spending cap.
And Judge John Hannah said Friday the money raised by the initiative would likely exceed that limit.
The ballot measure added a 3.5% tax surcharge on higher income earners and was expected to raise $289 million in 2023, its backers told the court.
Republican legislative leaders, who sued to stop the initiative, heralded the ruling, as did Gov. Doug Ducey.
"This ruling is a win for Arizona taxpayers," Ducey said in a statement. "It's another step in undoing the damage of Prop 208 and making sure we continue to benefit from having the lowest flat income tax rate in the nation."
But educators backing the measure and Democratic lawmakers said the decision was a blow to boost funding for the state's education system.
"It's incumbent on the Legislature now to uphold the will of Arizona voters and that is to put $1 billion into Arizona classrooms," said Beth Lewis, director of Save Our Schools Arizona.
The Associated Press contributed reporting.