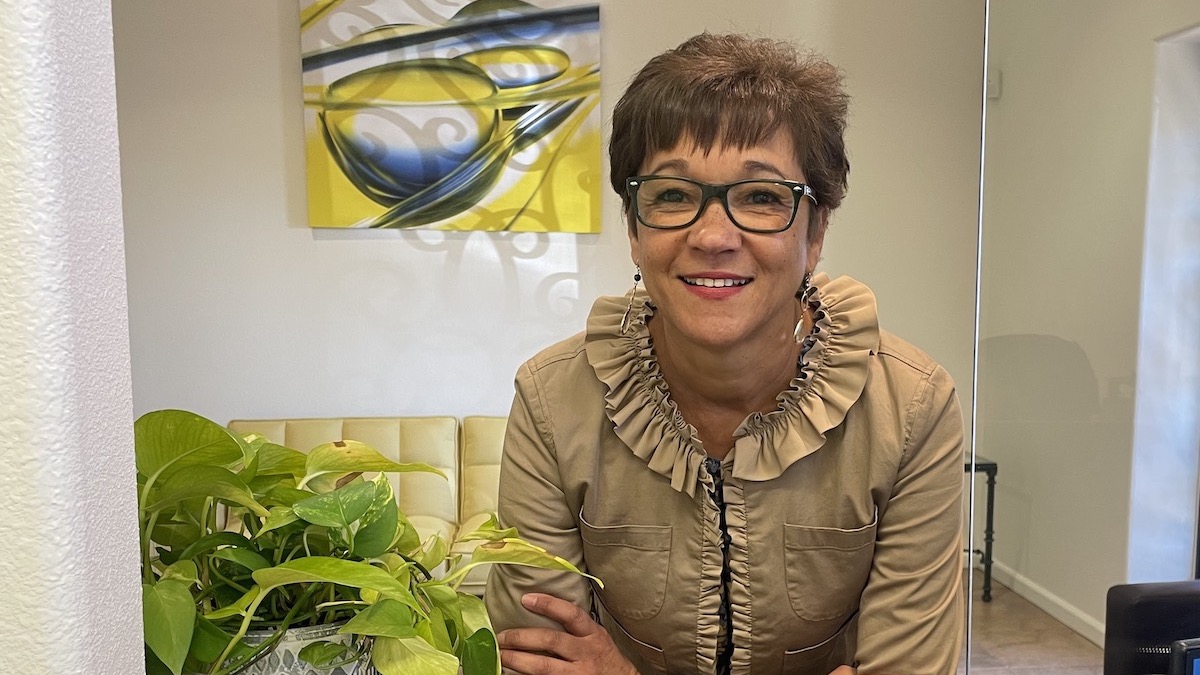 Mignonne Hollis is the executive director of the Arizona Regional Economic Development Foundation and led the effort to create the Rural Care center in Sierra Vista.
Megan Myscofski/AZPM
The $1.2 trillion in funds from the federal Infrastructure Investment and Jobs Act is starting to roll out.
There is a lot of behind-the-scenes work that has to happen to get the money from the federal government to municipalities that need it. And, in rural and underserved communities, the labor force to get that done isn't often there, or comes at a cost.
Mignonne Hollis stood in front of a building in Sierra Vista that was abandoned until last year.
"At one time, it was a Circle K. Then, it became a law firm, and now it's our Rural Care building," she said.
Hollis heads Cochise County's economic development office and has worked on this project for most of the pandemic.
A strong internet connection can sometimes be hard to find in rural Arizona, so she created a space with reliable internet where people could come for telehealth appointments.
"In a rural community, mental health is just so critical with the suicide rate going up so much," Hollis said.
The funds for Rural Care came from the CARES Act, which was meant to help communities mitigate the impacts of COVID-19, and Hollis had to know it was out there, and how it worked, and how to apply for it.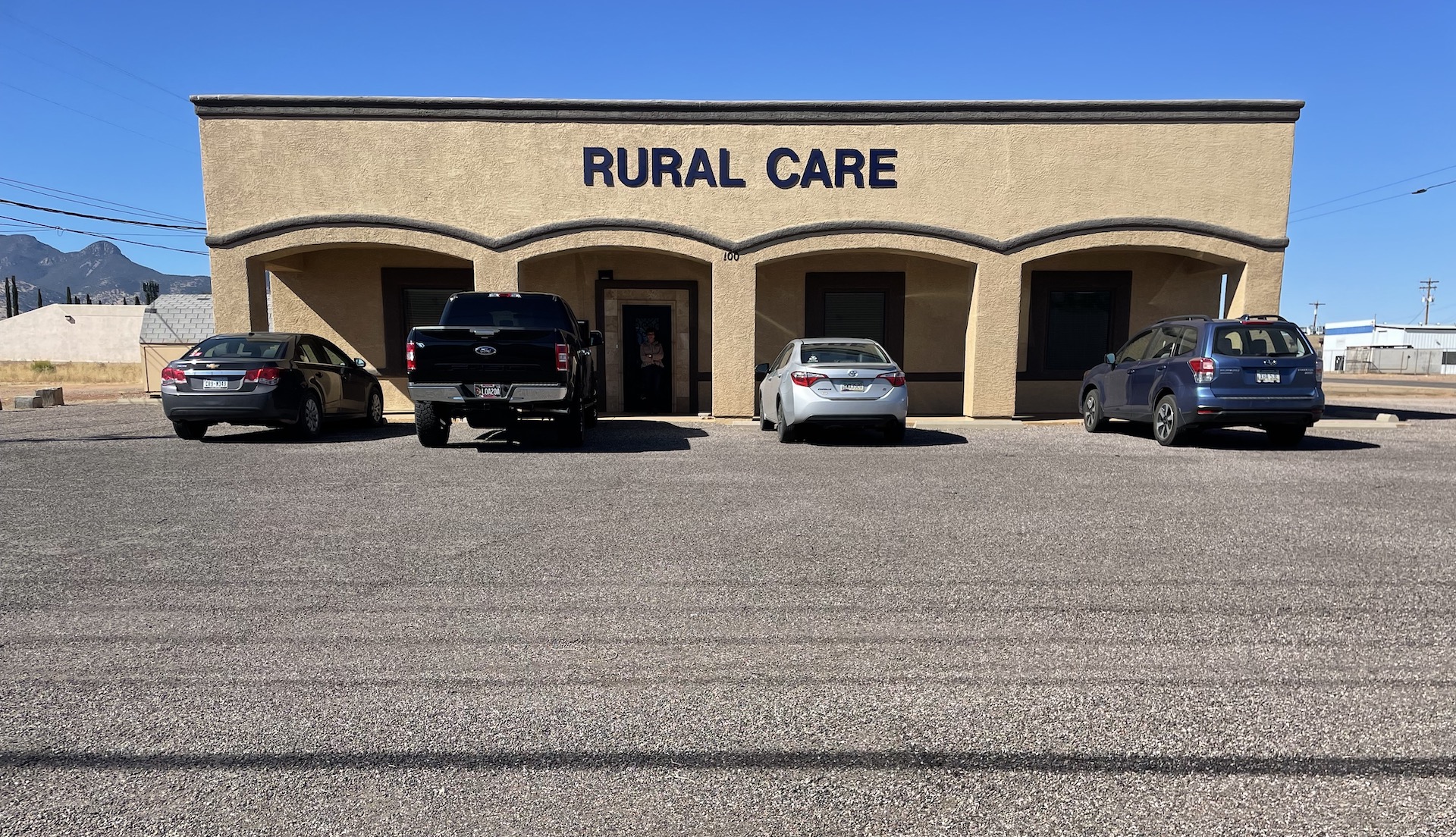 Sierra Vista's Rural Care Center was created with CARES Act funds. It provides space for Cochise County residents for telehealth appointments.
Megan Myscofski/AZPM
That's a big part of her job: finding money like that, and getting it to businesses and groups that can use it in the county.
Inside the Rural Care building, there were rooms with calming blue walls and computers set up for patients and providers.
"The elected officials, they really like it as a buzzword and when it's sexy, but economic development to its core is dirty and hard, right?" Hollis said. "So, they only like when there's the big wins of an Amazon coming or, you know, Intel moving."
As the Infrastructure Act money arrives in Arizona, people across the state in similar positions to Hollis are going through the same time and labor intensive process to get bridges and roads fixed, internet installed and mining sites cleaned up.
That can be a real strain for rural and underserved communities with small staffs, small budgets and lack of expertise.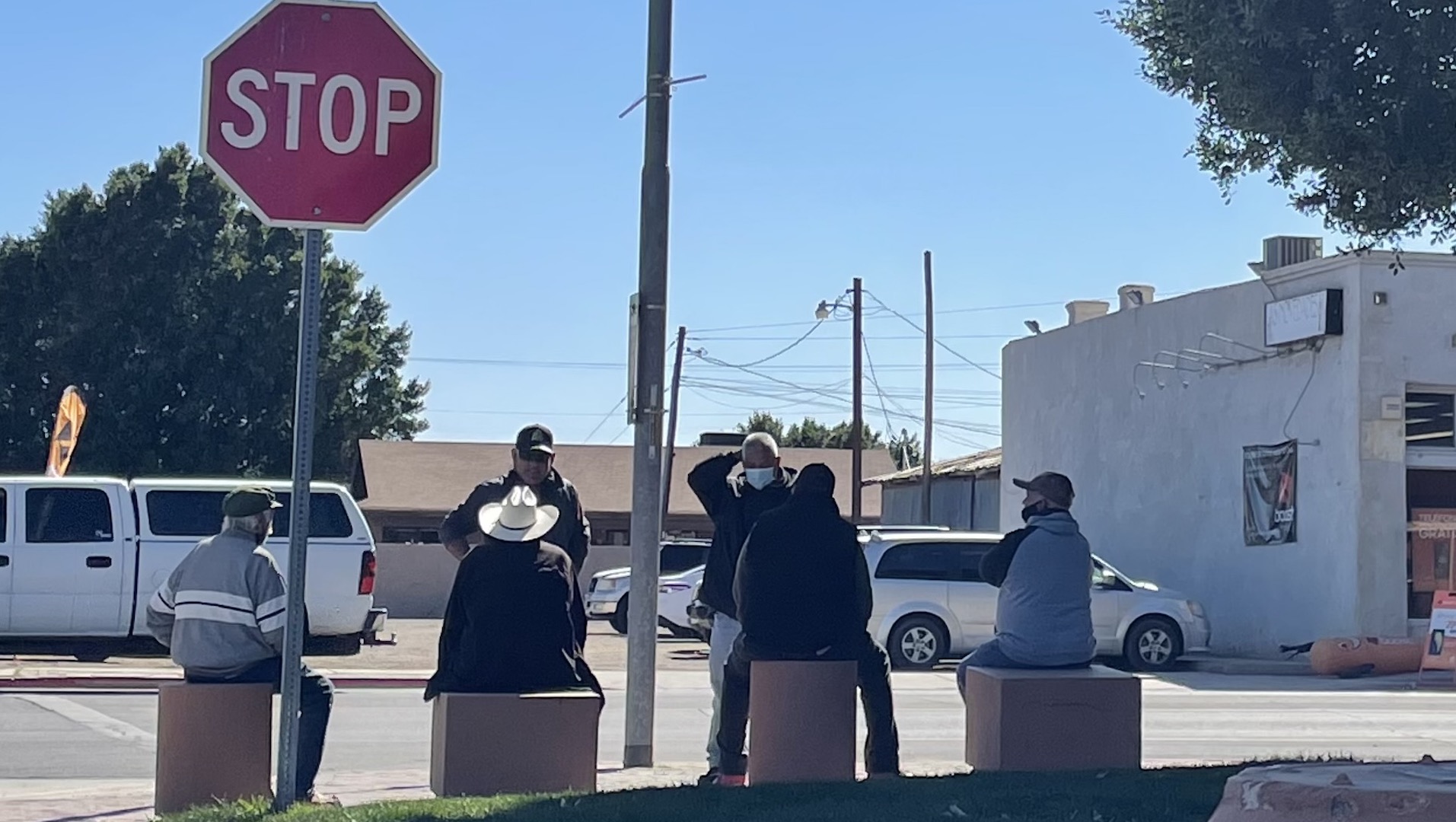 People sit at an intersection in Somerton, AZ on February 24th, 2022.

Megan Myscofski/AZPM
"The infrastructure bill is going to stretch the already thin capacity of our local governments all across the country," said Adie Tomer, who researches infrastructure policy at the Brookings Institution. He also said the bulk of the Infrastructure Act funds will go through the state government before reaching municipalities.
"Cities like Phoenix and Tucson, they're going to have the staff around," Tomer said. "They may not be assigned to it right now, but they can quickly get up to speed."
He also said the most proactive states are going to be the ones that get the biggest cuts of this money.
"If Arizona moves slow and overly politicizes the process, they're going to miss out on transformative investments. And those won't just punish the current year budgets, it actually can punish future growth down the line," Tomer said.
Just outside Yuma is a place called Somerton. It's a growing town of about 18,000, about to get its own high school. And it made national news last year when the census numbers came out.
City Manager Jerry Cabrera said the Census Bureau likely undercounted the town's population by about 4,000 people. He said one of his biggest concerns about that is the money the town will lose out on.
"We're looking at an $8 million loss for the next 10 years," Cabrera said. "$8 million, for our residents, it's a huge impact."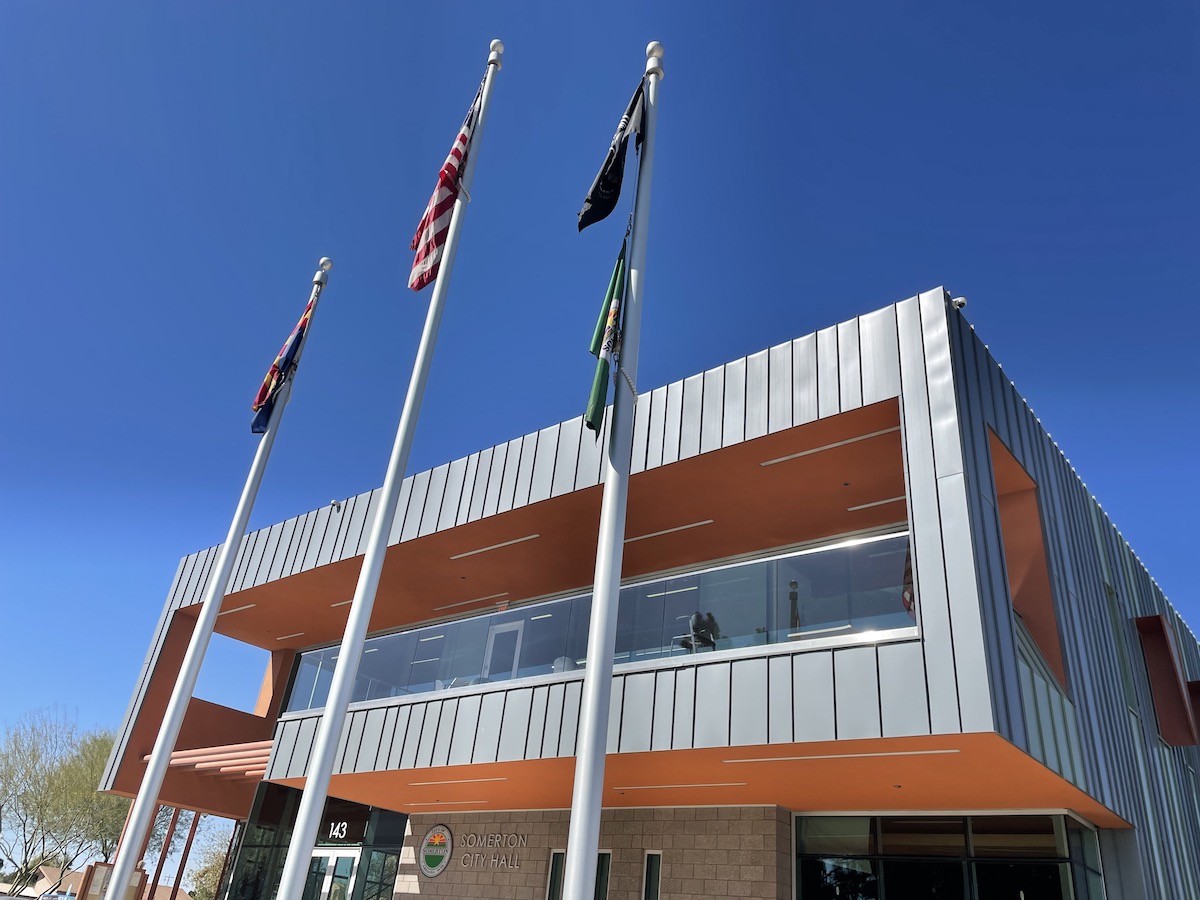 Somerton City Hall building on February 24th, 2022.

Megan Myscofski/AZPM
He said that means projects might take longer, like getting the extra water tank they realized was necessary after the two they already have hit capacity during the pandemic. Or, fixing drainage on the town's main street, which they've been trying to do for the last decade.
Cabrera also said the already small staff at city hall will be spread even more thin. That includes the town's economic development director, Marlene Lara, who also heads IT and marketing for the town.
Like Mignonne Hollis in Cochise County, she said it's tough juggling all this work on a tight budget. But she said every ribbon cutting ceremony makes it worth it.

"Today, it was a family. They had a food truck. Tomorrow is another establishment for food. We have a barbershop coming in pretty soon. And we had a beauty salon a few weeks ago," Lara said.
They all said the Infrastructure Act funds will have a historic impact, but it'll take time and a lot of elbow grease to get there.