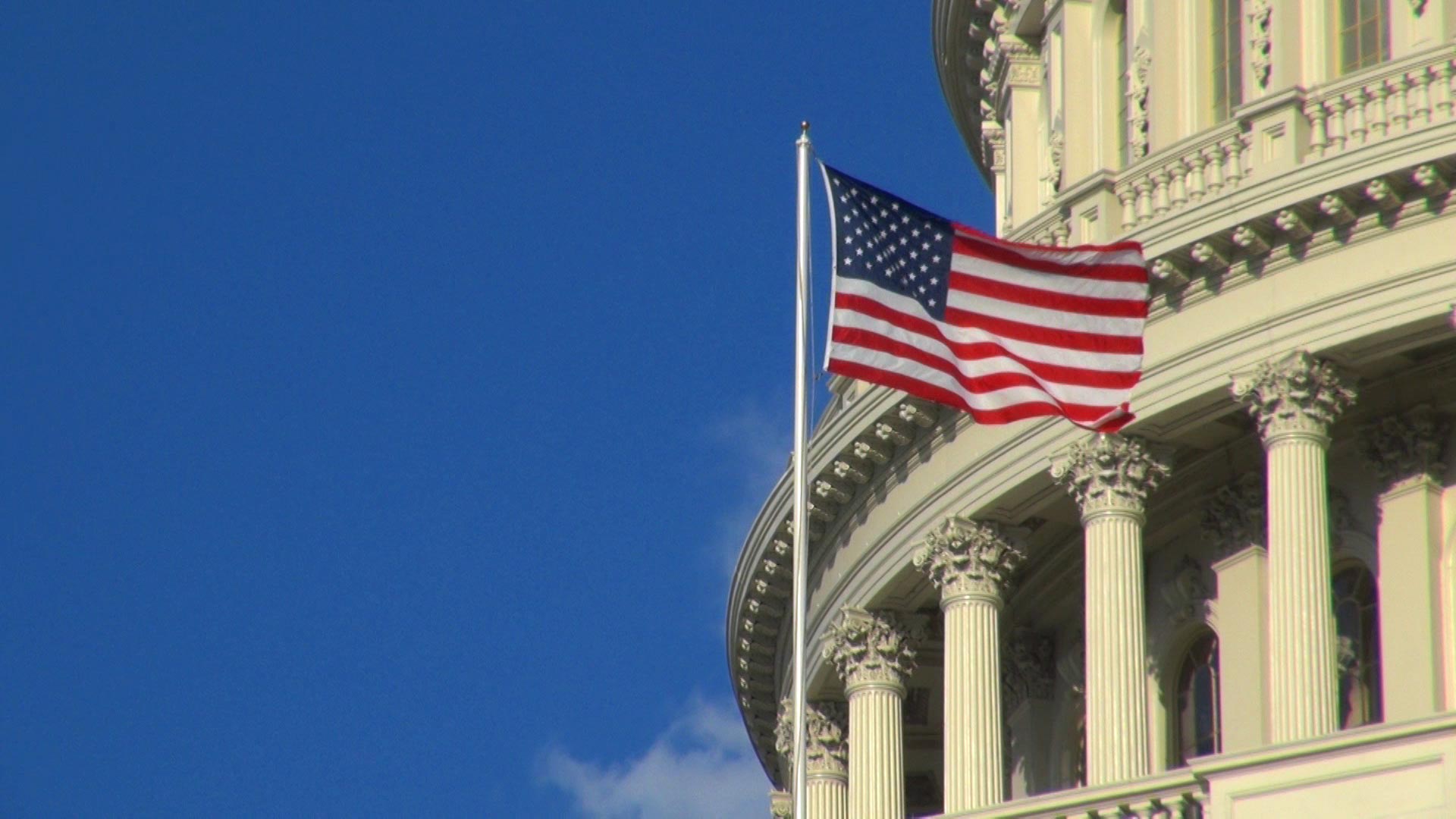 File image of a U.S. flag at the Capitol.
Storyblocks
A year ago, politicians were talking about the American Rescue Plan Act, or ARPA, as a way to help the struggling economy get back on track.
This week, The Buzz examines how ARPA funds have been put to use in Southern Arizona.
Tucson Mayor Regina Romero said the city has received $67 million in funding through ARPA so far.
Unlike the earlier CARES Act, the bill was not only meant to help the economy now but set up a longer-term recovery.
"With the American Rescue Plan dollars, we have the opportunity — and the Biden administration encourages cities throughout the country — to use this money for transformational investment," Romero said.
In Tucson, that has meant purchasing emergency housing and eliminating fares on public transportation.
The mayor said part of the city's approach is to focus this funding on parts of Tucson that have been hit hardest by the COVID-19 pandemic.
"Those same neighborhoods are the ones that have the highest crime and highest poverty and are also heat islands in our city. So, if we focus in those areas that were hardest hit by COVID-19, we can really transform," she said.
ARPA funds are also helping Southern Arizona grapple with a persistent need for housing assistance.
In Pima County, some ARPA funding has been used for an eviction prevention program with the city of Tucson and private partners.
Andy Flagg, who oversees the county's portion of the program, said Pima County alone has helped 10,000 people so far.
But a backlog remains, he added.
"I don't think we've seen a decrease in demand yet," he said.
Meanwhile, ARPA also allowed for an expansion of the health insurance program commonly called Obamacare.
Janette Pinuelas is a navigator for the health insurance marketplace in Arizona and is encouraging Arizonans who now qualify for assistance under the law to consider their options for affordable coverage.
"People who made a little bit more income and didn't qualify before for any help enrolling in health insurance could get a little more help," she said.

The Buzz
airs Fridays at 8:30 a.m. and 6 p.m. and Saturdays at 3:30 p.m. on NPR 89.1. You can subscribe to our podcast on
iTunes
and NPR One. See more from
The Buzz
.