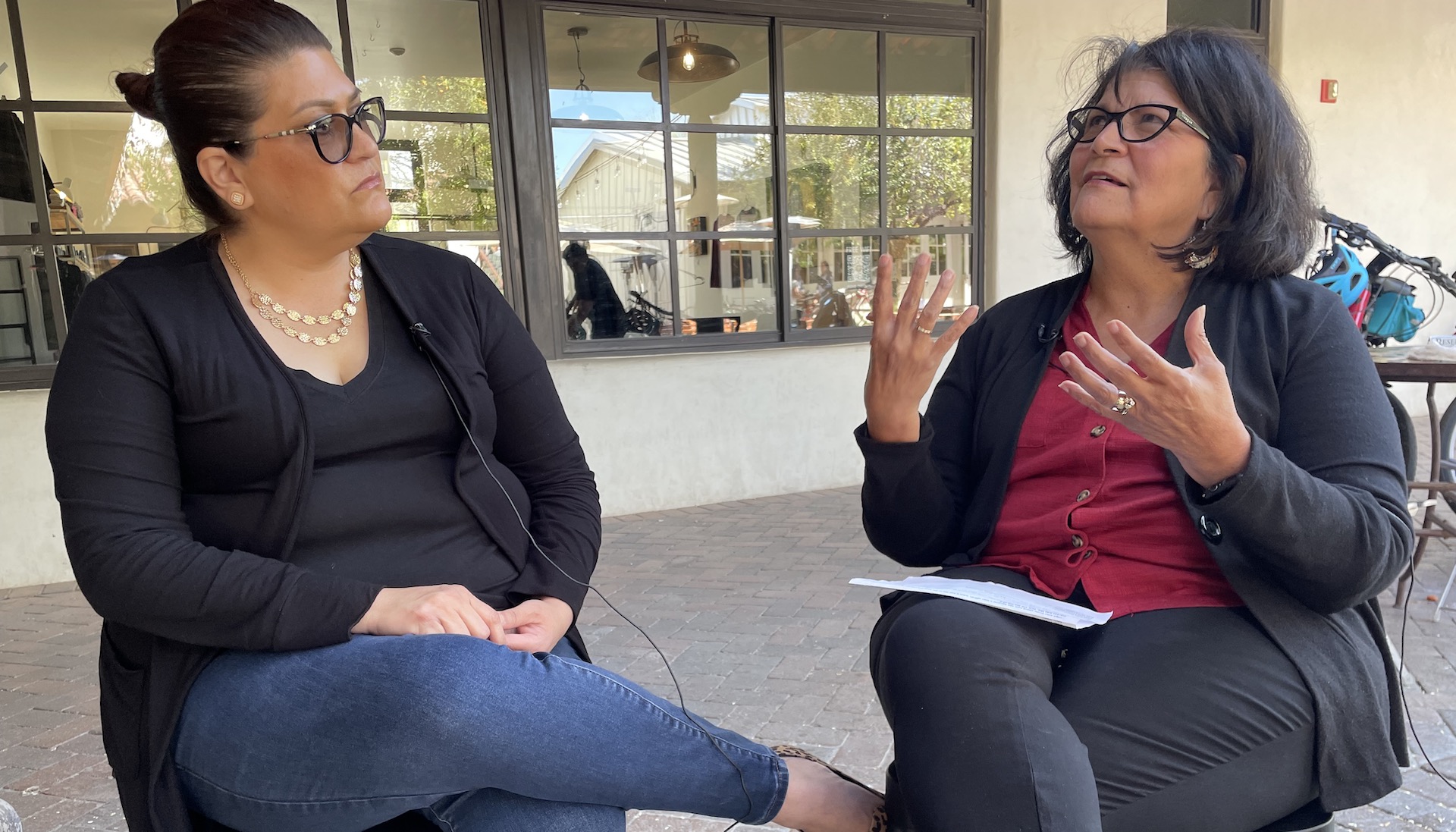 Olga Flores and her mother Betty Villegas have a conversation about their time working in housing at the Mercado San Agustin.
Megan Myscofski/AZPM
Olga Flores took almost the same path as her mother Betty Villegas, without really meaning to.
Both have been loan officers, and both crossed into government work when they felt they weren't helping the people they wanted to help enough. Betty made that change in the late 90s, and Olga just before the pandemic.
Now, Olga is a HUD-certified housing counselor and Betty heads the housing authority in South Tucson. They've both served on several boards and commissions, and both of their stories with housing start with a mariachi band.
We sat down with them at the Mercado San Agustin earlier this month.
The song at the end is "Barrio Viejo," performed by Olga Flores.