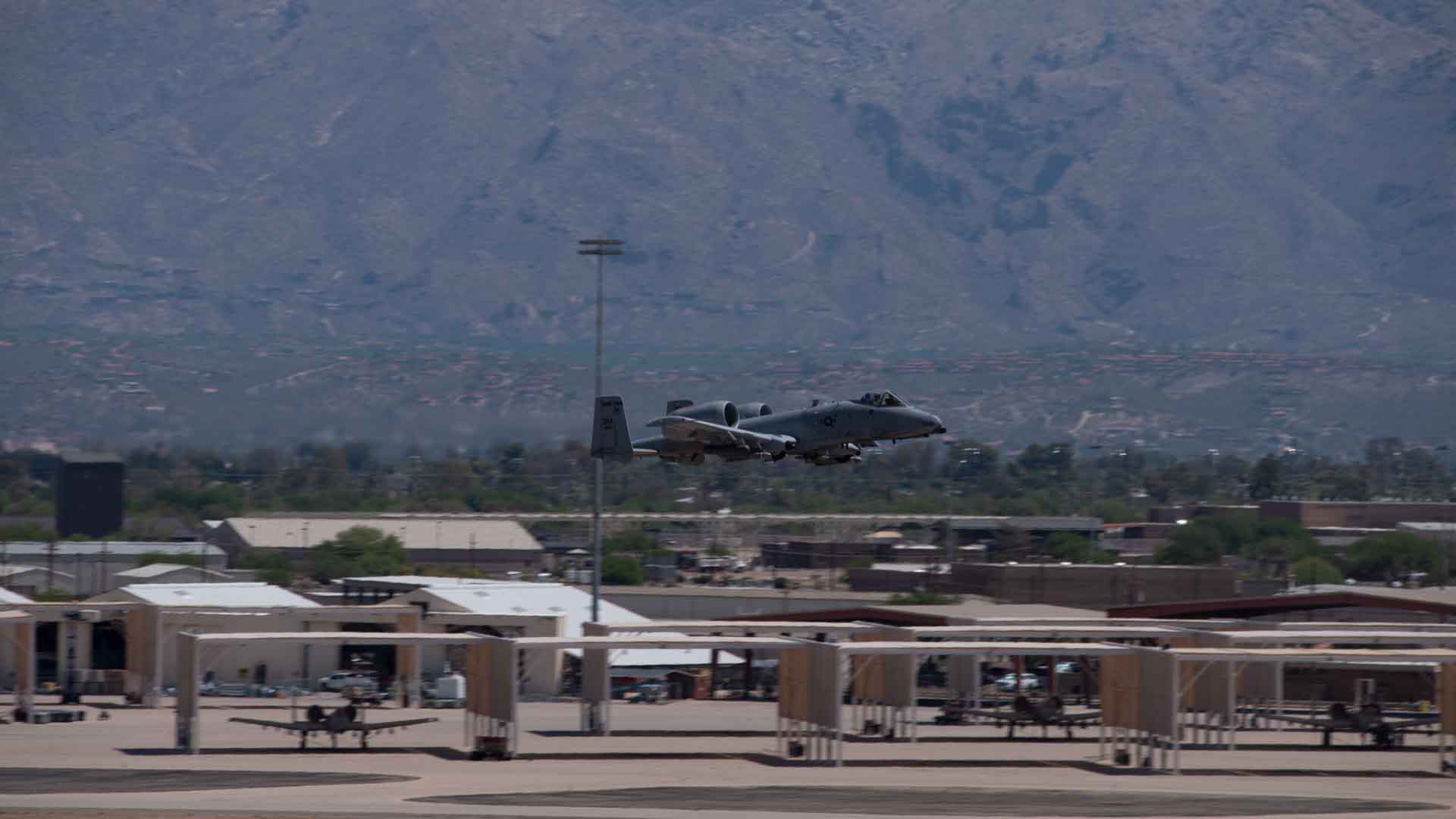 An A-10 makes a pass over the runway at Tucson's Davis-Monthan Air Force Base. July 2021.
Christopher Conover/AZPM
President Joe Biden's budget proposal includes the retirement of more A-10 aircraft. Federal officials say none of those planes would come from Tucson's Davis-Monthan Air Force Base.
Davis-Monthan is home to two A-10 training squadrons and a combat squadron.
Last year, Sen. Mark Kelly got language into the National Defense Authorizations Act that requires the Air Force to notify Congress within 30 days of the President's budget submission with specific details about any retirement of the A-10 fleet over the next five years.
The A-10 was designed as a "tank killer" during the Cold War but found new life during the wars in Iraq and Afghanistan as an effective platform for close air support.