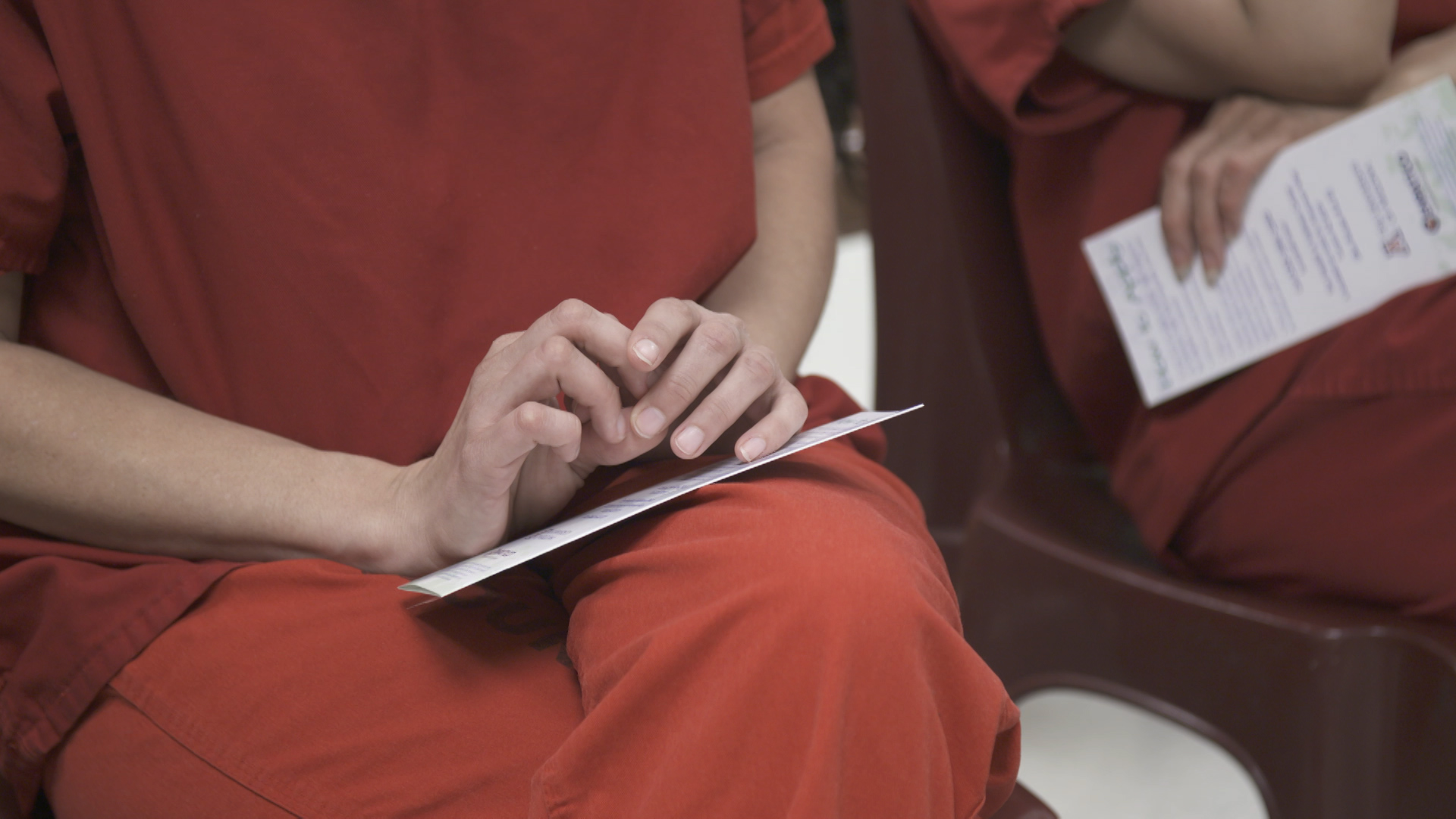 A file image of a Pima County Jail inmate.
AZPM Staff
Pima County's Board of Supervisors is weighing whether to join the fight over cash bail reform, as part of a routine contract renewal with the City of Tucson.

Currently, all initial court appearances for criminal suspects are handled by Tucson city magistrates, under an agreement with Pima County. That agreement has expired and is up for a 10-year renewal.

But several current and former officials told the board Tuesday that city magistrates do not dispense equal justice.
"Frequently, they impose bail on people arrested for low-level misdemeanors like shoplifting or trespassing or for the low-level felony of simple drug possession for personal use in amounts these people are simply unable to pay," said former deputy county attorney Amelia Craig Cramer.
Cramer and several other advocates want the county to drop its intergovernmental agreement with the Tucson City Courts, or renew it only for a short term until a better system is put in place.

Several current court officials defended the system.

The county's presiding judge, Jeffrey Bergin, says the agreement shouldn't be held up over the cash bail debate.
"Bail reform is a separate issue. It's a legislative issue primarily. What the IGA does is it allows us to timely, efficiently, and fairly see people in their initial appearance," Bergin said.
Critics around the country charge that the traditional cash bail system targets the poor and people of color, while allowing people with assets to walk free.

Tucson's chief magistrate says 90% of suspects in the local court system are released before trial, regardless of their race.
The board will consider the issue again at its next meeting on April 19.