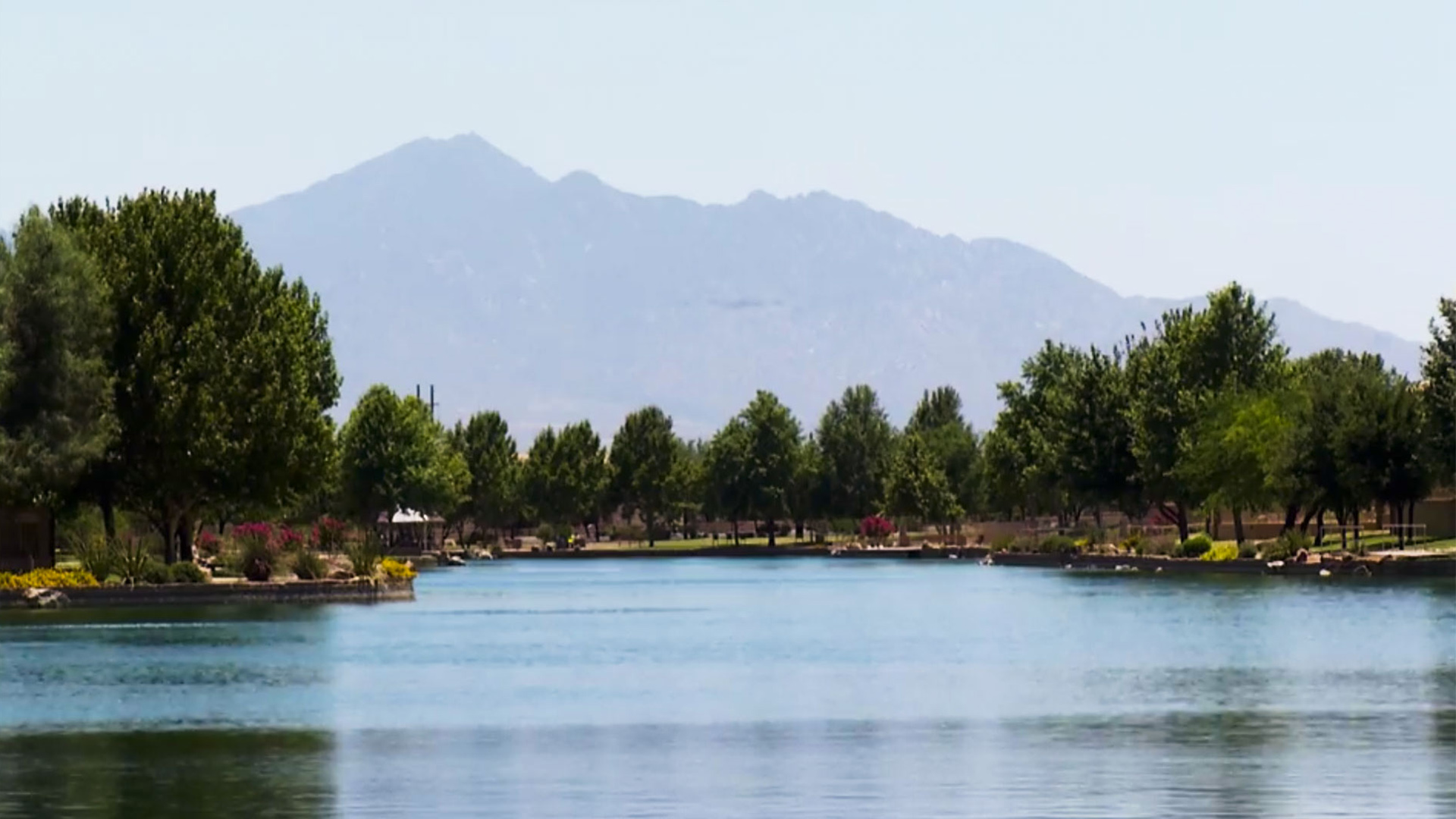 A view of the Santa Rita Mountains from Rancho Sahuarita.
AZPM
Sahuarita is taking a new approach that's growing in popularity to get attainable homes on the market quickly. Nearly 400 of its newest homes will be built on an assembly line.
The average new home in Rancho Sahuarita costs about $350,000. American Resort Community President Cecil Yates says his company can bring in homes for almost half that.
"If I blindfolded you and brought you into the house and around the house, you'd be like, 'okay, this is a single family home. What's the difference?' Well, the difference is it was built in the factory," Yates said.
The process cuts costs and helps get building projects in the pipeline at a time when there are fewer construction workers, which is part of the nationwide slowdown in building.
It also produces significantly less waste on a construction site.
Rancho Sahuarita Manager Jeremy Sharpe hopes the development will be a good option for first time homebuyers in the area.
"What excited us was this is serving a demographic that our home builders aren't serving," Sharpe said.
The development is one of eight Yates's company is working on across the state.