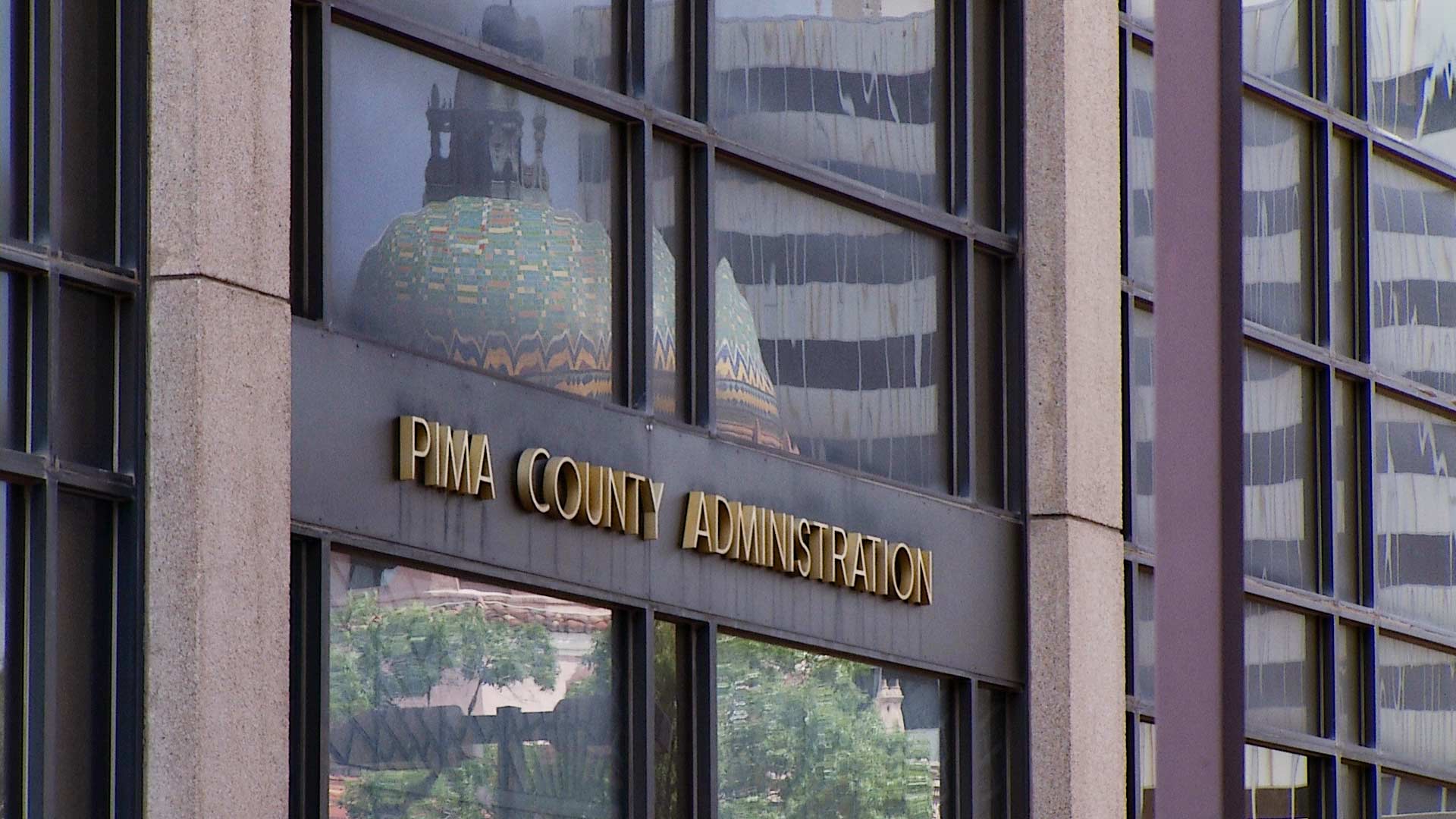 The Pima County Board of Supervisors meets at the County Administration Building in downtown Tucson.
AZPM
Pima County will look into possible changes to its rules for public employees after the retirement of County Administrator Chuck Huckelberry created an embarrassment for elected officials.
Huckelberry had formally switched to consultant status and started taking retirement benefits in July 2021, three months before he was severely hurt in a bicycle accident. His change in status only became public when he resigned on April 5 to focus on his recovery.
New County Administrator Jan Lesher defended her former boss. "It was his right to draw down on those retirement benefits. We have some 500 employees today in Pima County who are county employees who also access retirement benefits. It is part of the retirement system," Lesher said.
But Republican county supervisor Steve Christy said the problem was the lack of communication between Huckelberry and his employers on the board. Christy said it left some people suspicious.
"You talk to any thinking resident of Pima County and they will tell you that they think something was up," Christy said.
Supervisor Rex Scott says nothing corrupt is going on. "You can say it gives the impression of something was up, but provably there's no reason to make that assertion," he said.

The board took no action on several proposals to prevent similar communication breakdowns in the future. Instead, Lesher promised to have a report for the board in two weeks detailing ways of keeping supervisors in the loop about job changes among senior staff, to keep the embarrassment of the last two weeks from happening again.