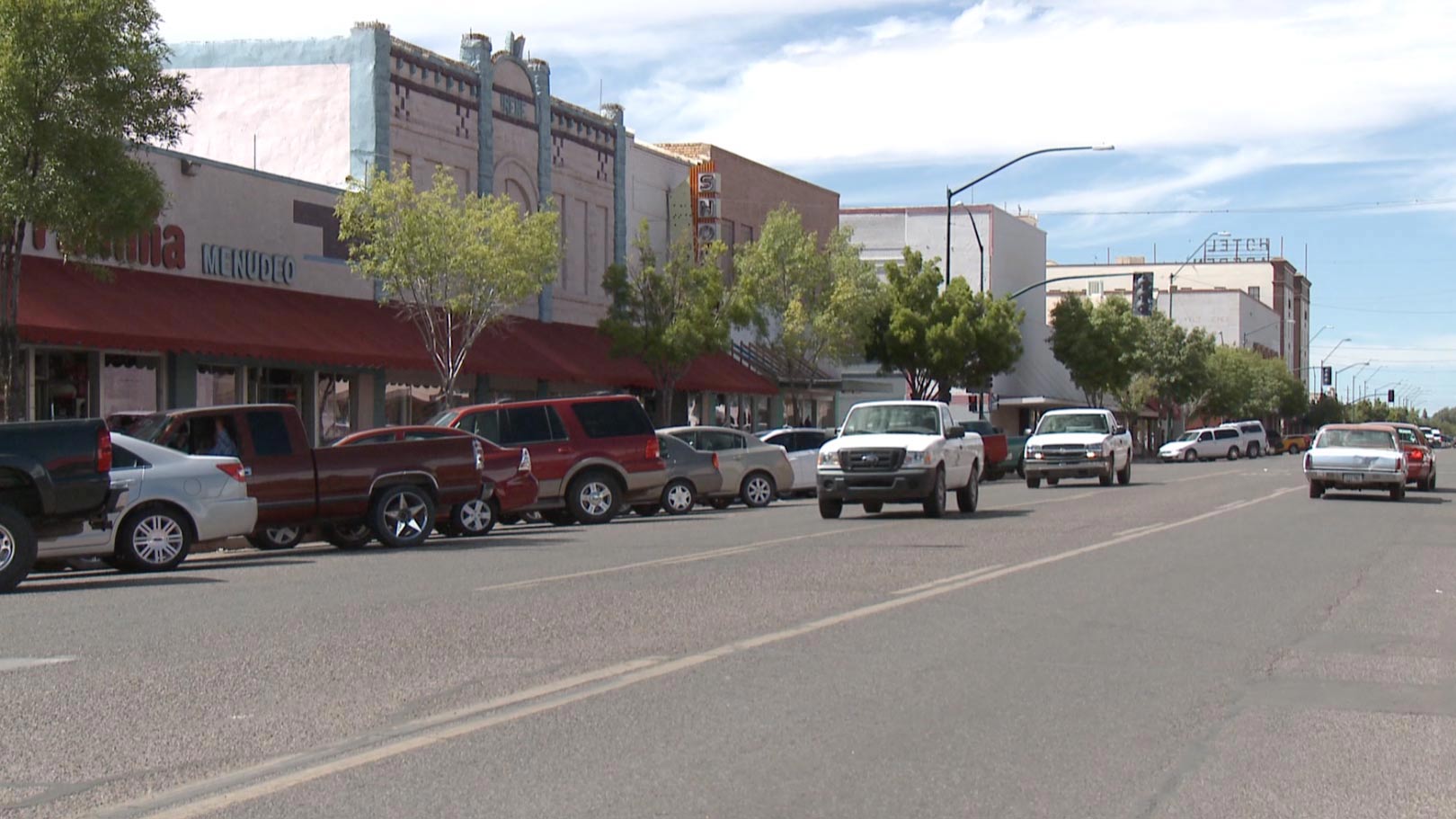 Main street, Douglas, Ariz., April 2017.
Steve Riggs/AZPM
Voters in Douglas will soon get lengthy ballots with 36 measures that include proposals to scrap term limits for the mayor and council members and raising their pay.
If voters approve, the mayor would get a stipend of $1,000 a month, instead of $300. And council members would see their monthly pay boosted to $500 from $200.
The ballot also includes several smaller changes to the charter, such as making the language of some sections gender neutral.
The election will be conducted entirely by mail.
Ballots are due back no later than 7 p.m. on May 17.
Voters can also drop off their ballots or replace a lost or damaged ballot at the Cochise County recorder's office during normal business hours or at city hall on May 17.