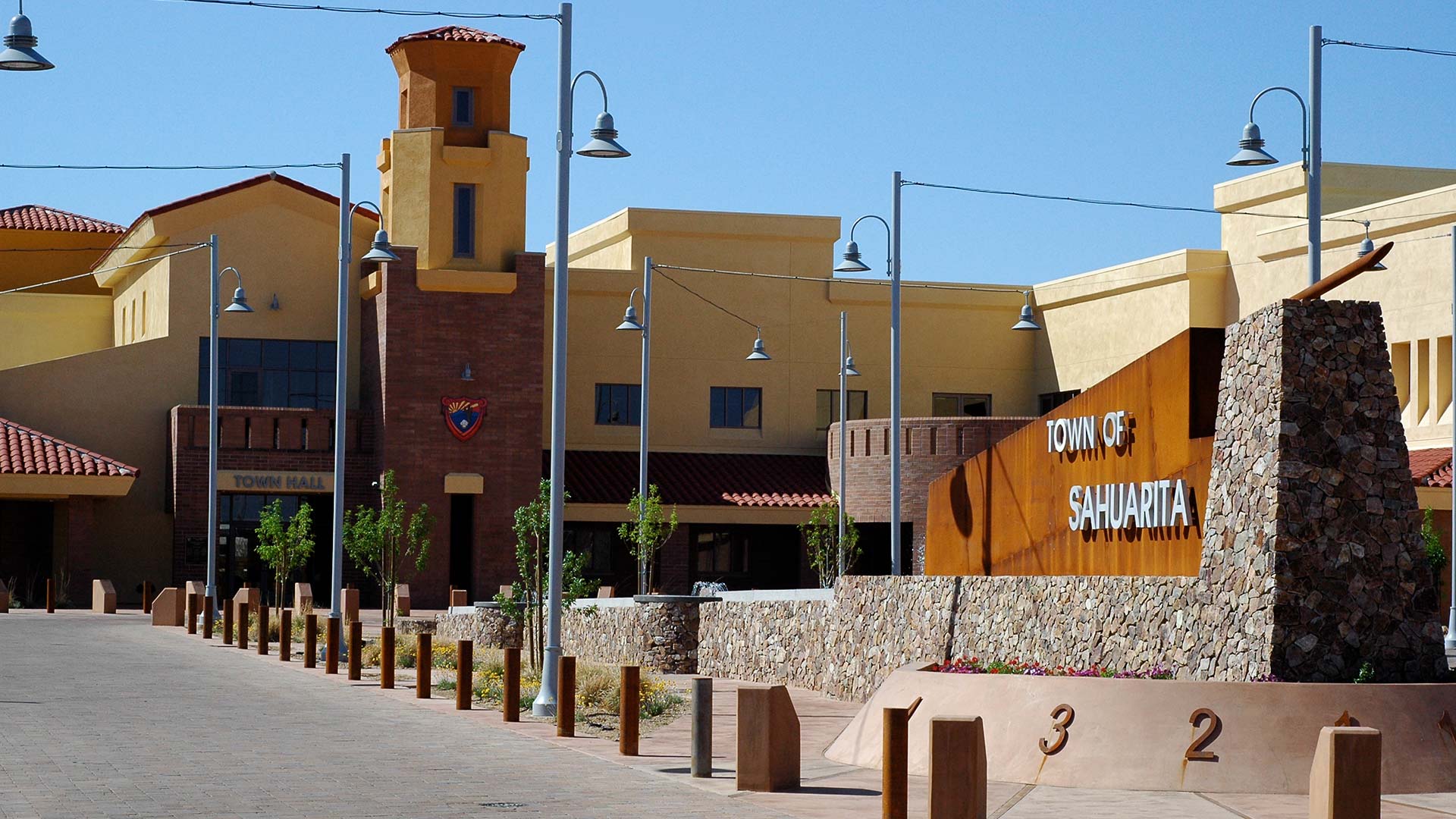 Sahuarita Town Hall.
Brian Basgen, Musides at English Wikipedia
The mayor of Sahuarita said originally he was not behind a deal to have a large water management company acquire one of the town's smaller water companies.
But now, Sahuarita is partnering with that larger company, Global Water, to develop water infrastructure in town.
Mayor Tom Murphy said it was initially a let down when Farmers Water Co. passed over the town to sell to Global Water.
"You do always have the potential of eminent domain in your back pocket, but the decision was made to allow them. It is their wheelhouse—water, wastewater, you know, that's all they do all day, every day," Murphy said.

The town would have needed voter approval to go that route, but the mayor and council voted against it in favor of working with Global Water.
The company will initially serve a small percentage of residents on the east side of Sahuarita. The town and company plan to expand into nearby state-owned land, where they estimate 50,000 new homes could eventually go in.

Sahuarita and Global Water said they plan to look into financing for future infrastructure projects, including state and federal grants, to meet town growth.