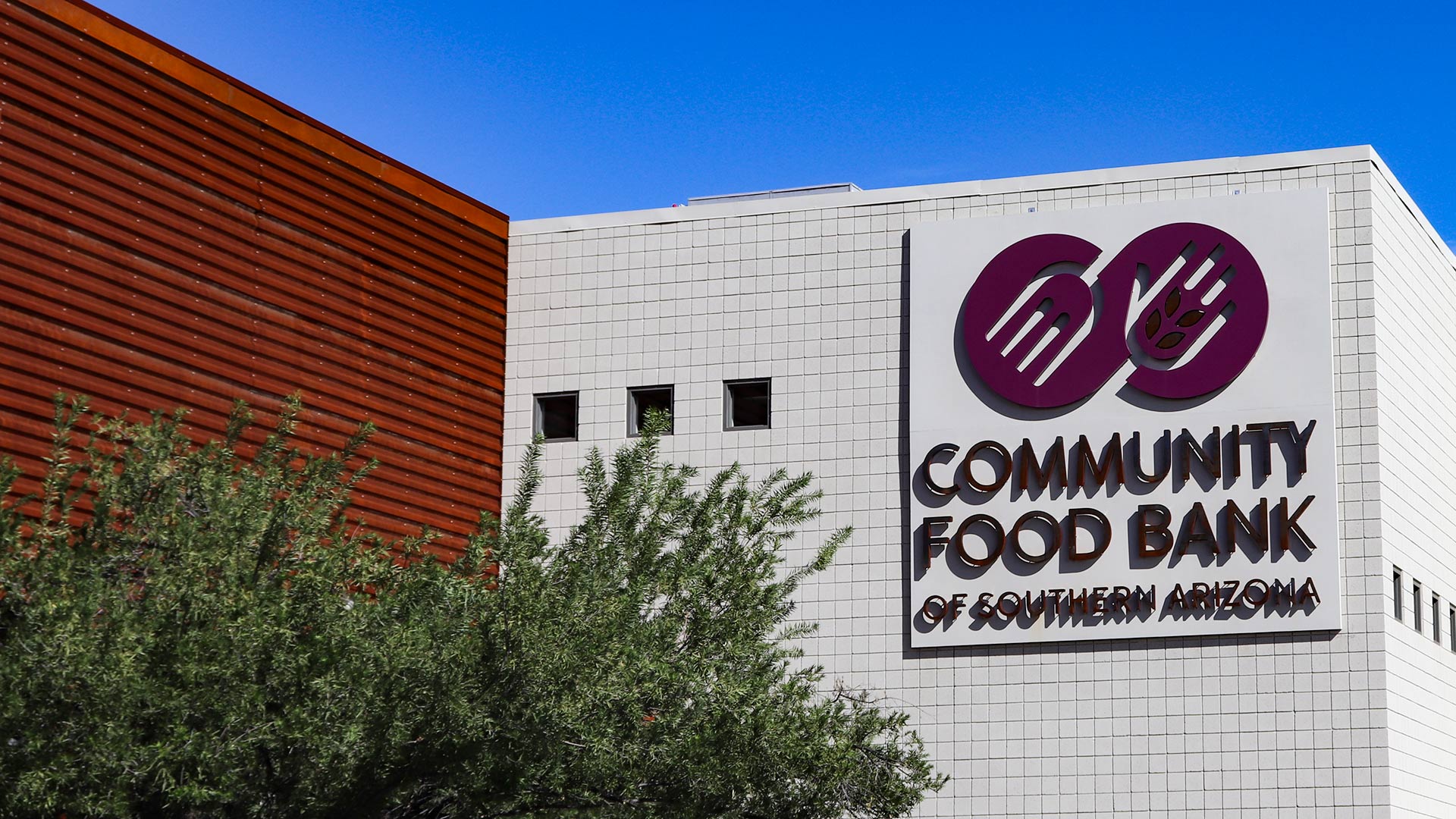 The Community Food Bank of Southern Arizona.
Courtesy Community Food Bank
Tucson's biggest food drive of the year is happening this Saturday, and all you have to do to participate is leave donations by your mailbox before your letter carrier arrives.
The Community Food Bank of Southern Arizona is bringing back the Stamp Out Hunger food drive after a two-year hiatus.
Spokesperson Norma Cable said this time of year is when donations and volunteer support are at their lowest. But with rising food prices, she says there's a big need.
"We have seen an uptick in Tucson of people coming through and needing that food, emergency food, so we know that the need is still out there," Cable said. "We know that in Southern Arizona, hunger was a serious problem before COVID."
The group is asking Tucsonans to leave out items that are nutritious and last long, like low-sodium canned goods, oatmeal and low-sugar cereal, rice, pasta and pre-packaged plain nuts.
Dan Turrentine is a recently retired letter carrier and now the food drive coordinator. He said it's a great gig.
"Let me put it this way–It's an overwhelming joy, for me, personally," Turrentine said. "The first year I did it was in 2004, And I was amazed at how the Tucson community supported their fellow constituents."
Stamp Out Tucson brought in over 263,000 pounds of food in 2019. Even with all that food, Turrentine said there's room in the truck for the mail.
"They do get fairly well full. Some carriers end up having to be relieved of their load a couple of times during the day," he said.
The food bank asks that donors refrain from contributing anything in a glass container.