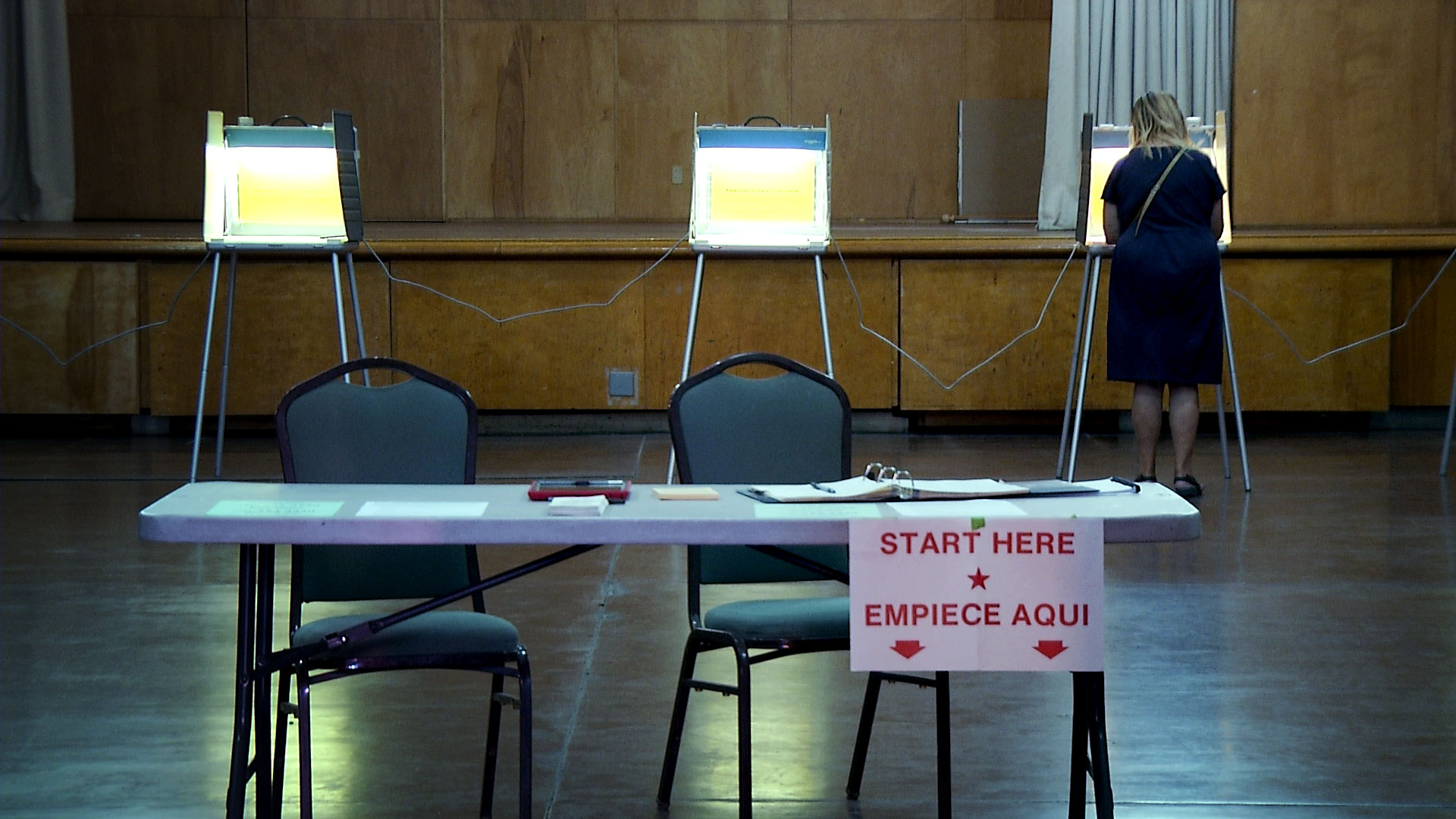 A woman fills out a ballot at a polling place inside Temple Emanu-El in Tucson on Aug. 4, 2020.
John DeSoto/AZPM Staff
The U.S. Department of Justice sued the state of Arizona on Tuesday over new voting rules that federal officials argue violate civil rights laws.
Signed by Governor Doug Ducey earlier this year, House Bill 2492 requires some voters to submit proof of citizenship when registering to vote using a federal form.
Voters who do not provide proof of citizenship will not be allowed to vote for president or vote by mail.
The U.S. Supreme Court rejected a similar policy in 2013 and in its lawsuit, the Department of Justice argues the law violates the National Voter Registration Act.
A separate provision of the law requires voters to list their place of birth when registering to vote using a state form.
The Department of Justice lawsuit argues the requirement is immaterial to determining whether a voter is a citizen and eligible to cast a ballot.
"Arizona has passed a law that turns the clock back on progress by imposing unlawful and unnecessary requirements that would block eligible voters from the registration rolls for certain federal elections," Assistant Attorney General Kristen Clarke said in a statement.
The lawsuit noted that staff at the Legislature warned lawmakers House Bill 2492 would run counter to the U.S. Supreme Court's previous decision. But Republican lawmakers pressed ahead and passed the law on a party line vote. The lawsuit quoted state Rep. Travis Grantham, a Republican from Gilbert, as saying that trying to pass a similar law again "is a fight worth having."
Attorney General Mark Brnovich, a Republican, said he would defend the law in court.
"It's another round of Brnovich v. Biden as his DOJ continues its attempts to undermine our election integrity laws," Brnovich said on Twitter.