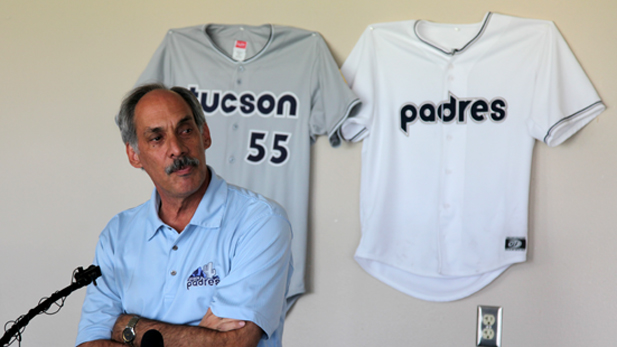 Mike Feder, general manager of the Tucson Padres. The team is moving to El Paso after the 2013 season.

Andrea Kelly
The Tucson Padres are staying in Tucson for another baseball season.
The decision should put some fans at ease and could boost ticket sales, says General Manager Mike Feder.
"Myself and my staff have been walking through the concourse since the first week in April. I'm not sure, me personally, that a day has gone by that somebody has not asked us if the team is returning next season. The answer officially now is yes," Feder said at a news conference Monday afternoon.
His goal has been to keep AAA baseball in Tucson for as long as possible, he says, and he hopes the Padres can set up a contract to stay for two more years, even if the team changes owners.
"It's always been our goal to show the Pacific Coast League that we're a viable market, with whomever the ownership is or whoever the city is," Feder said.
With more than two dozen home games scheduled in Tucson through August, Feder says, he wants fans to have some certainty that the team will be here another year.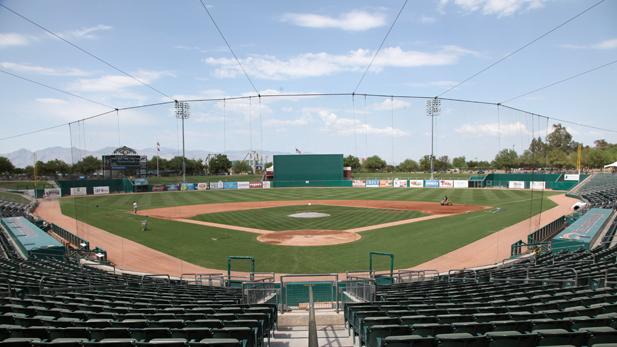 Crews work on the field at Kino Stadium during an off day.

Andrea Kelly