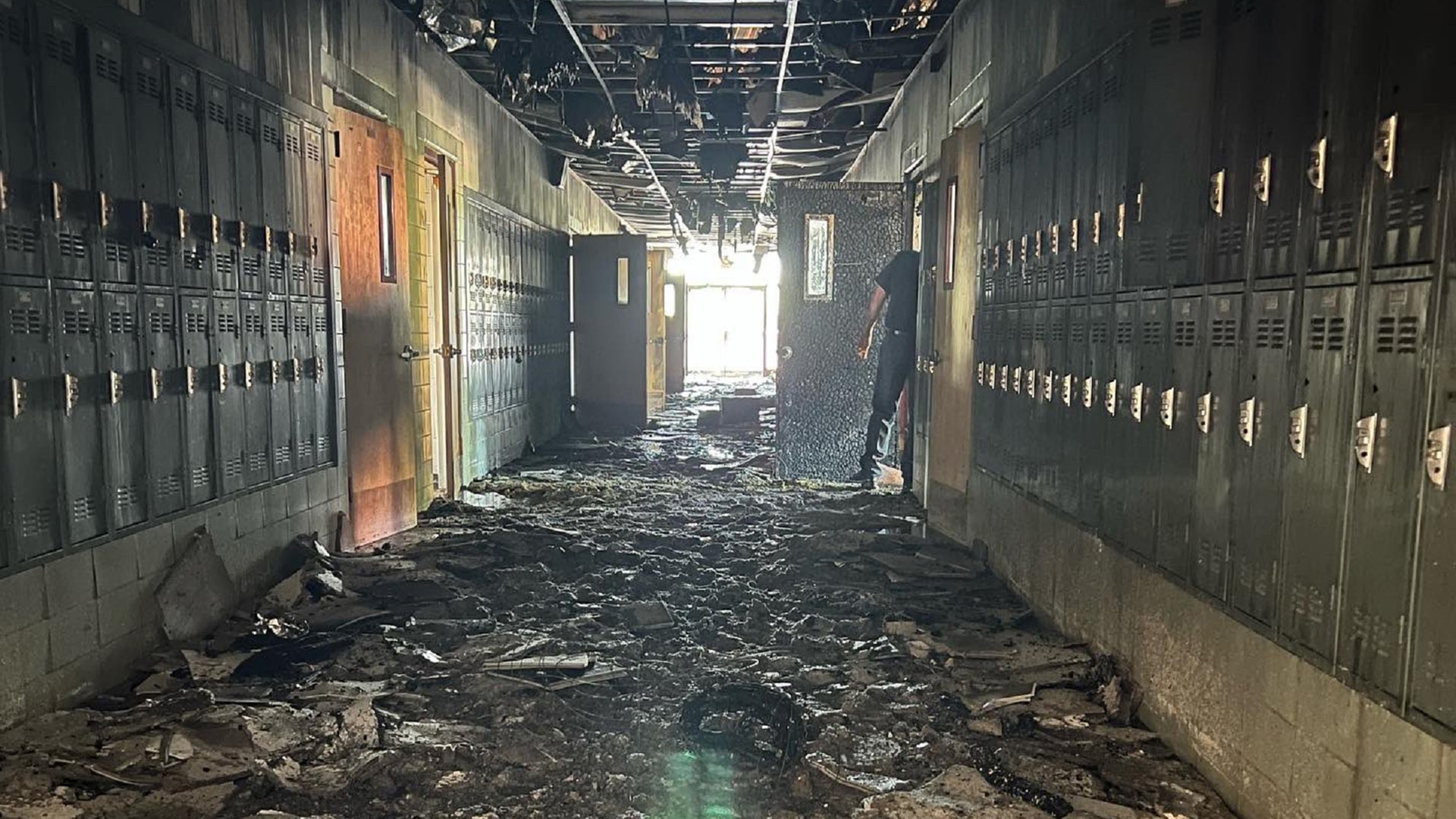 A Tucson firefighter checks out damage in the English wing of Salpointe High school in Tucson, Monday July 18, 2022.
Tucson Fire Department
Updated August 1, 2022
The Tucson Police Department announced on Sunday, that the July 17 fire at Salpointe Catholic High School was arson and they made an arrest.
According to TPD, 26-year-old Forrest Harris was arrested on Saturday in connection with the fire.
He was charged with Arson of an Occupied Structure, Third Degree Burglary, and Criminal Damage. All are felonies.
The police department did not release any other details. But on Monday, Salpointe released a statement saying "Harris has no known affiliation to Salpointe and the motive is undetermined at this time."
The school also said its English wing was "destroyed" by the fire and restoring the wing will cost millions of dollars, to be paid by its insurance carrier.
Salpointe will set up modular classrooms while the work is being completed. School is now scheduled to start on August 15, one week later than originally planned.
Steve Jess contributed to this report