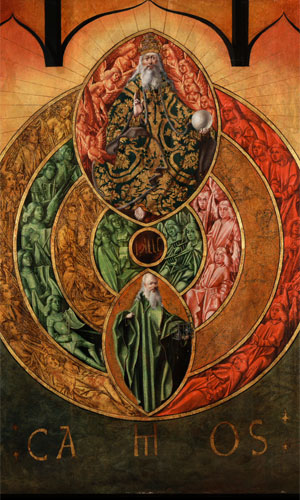 Secrets of the Divine
Equal parts historical art, mystery and scientific exploration, Secrets of the Divine: The Altarpiece of Ciudad Rodrigo delves into the exhibition "Fernando Gallego & His Workshop: The Altarpiece from Ciudad Rodrigo."
The altarpiece, or retablo, adorned an altar at a cathedral in west central Spain. It is considered by scholars to be some of the most beautiful and iconographically ambitious paintings of the 15th century.
Veiled for centuries behind a curtain on the altar of a medieval church in Spain, the Retablo of Ciudad Rodrigo held a history of secrets.
Then, over the next 400 years a series of benefactors and some luck helped the artworks survive natural disaster, war, and neglect.
The sacred masterpieces were meant simply to record the life of Christ. But investigators looking beneath the surface made unexpected discoveries… including images which were never meant to be seen.
The results of the investigation astonished art historians and scientists. For the next five years, art historians, conservators and scientists studied the Retablo, employing the most modern technology such as x-radiography, infrared reflectograms, ultraviolet light and medium analysis.
After more than 500 years, the mysteries of the Altarpiece of Ciudad Rodrigo are revealed.
Secrets of the Divine is produced by the Emmy-Award winning Arizona Public Media production team led by Sooyeon Lee Johnston and narrated by NPR's Special Correspondent Susan Stamberg.