About the Program
"Our nation honors her sons and daughters who answered the call to defend a country they never knew and a people they never met."
The words etched on the Korean War Memorial commemorate the service, commitment and sacrifice of the U.S. armed forces members who fought a war against communism half a world away. However, for 60 years the Korean War was referred to as a "police action," "the Korean conflict" and "the Forgotten War." Yet, in all senses of the word, it was war. While millions died and many more suffered from the hostilities, the nation collectively "forgot" about or ignored the war and its veterans. Unforgettable: The Korean War uses historical movies and personal photos combined with emotional remembrances to reveal the individual stories, the pride, the patriotism, the gallantry, the sacrifice and heartache behind "the Forgotten War."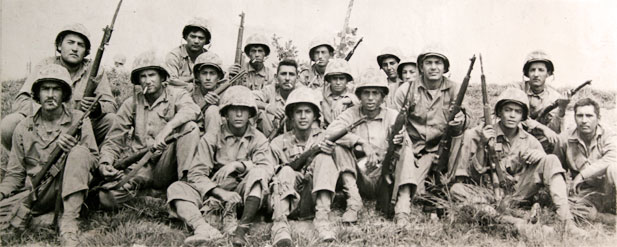 In this homage to Korea's forgotten fighters, veterans recall some of the searing wartime memories that were etched into their hearts and minds. Some memories are shared, such as the frigid winters, the death of friends and the gripping fear of combat. Other stories are much more personal: a fellow medic stepping on a landmine as he rushed to care for others torn apart by another mine; observing a MiG up close for the first time; dealing with racial tension in the newly integrated units; and racing through heavy fire to save another soldier, just to name a few.
Unforgettable: The Korean War also goes beyond the battle stories to recount the aftermath of the war. When the peace talks finally ended and the fighting stopped, it was a generally thankless nation that greeted the returning troops. All of the veterans' effort and sacrifice went largely unacknowledged by their fellow citizens. Though fought by an international force assembled by the United Nations, it was as if the war didn't exist outside of Korea. As veteran Spencer Titley from the United States Army recalls, "I know no great novel written about it. And there is no poetry written. No songs. Nothing on the culture side marks the passage of Korea. It was basically over and done with and forgotten."
Unforgettable: The Korean War serves as reminder that no war, nor the people involved in it, can or should truly be forgotten. Though the nation may have collectively "forgotten" about the war and its veterans, to those who fought it, the Korean War is unforgettable.
Korean War Veterans: In Their Own Words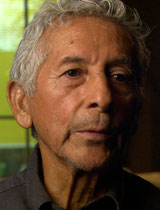 Eddie Rios, USMC

All the guys were joining the Marine Corps because we were getting T-Shirts, shoes, pants and all the stuff you know, and they told us not to worry, but everybody was showing off their T-shirts and their shoes and all that good stuff that we didn't have, you know? We were proud to be wearing the Marine Corps stuff that they were issuing us.

Nobody, any of the guys that I know, or even myself never thought there was gonna be another outbreak like the Korean War. We weren't ready. Or, never thought there was gonna be another war, we were just happy we were in the reserve and we could get out of Tucson every two weeks. Over there and enjoy ourselves at Camp Pendleton. And go to see Oceanside or go to California and see the outskirts of Camp Pendleton there.
---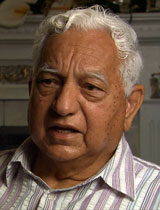 Ruben Moreno, USMC

When we were taking Seoul, my job was to go from barricade to barricade and set up the gun and start trying to hit the upper windows of the buildings so that the squad of infantry could go on the other side and clean them out. Once I got to the other barricade I'd pick up the gun and run like nobody's business to set up again. So that's how we took Seoul.

But along the way we came to this barricade where the buildings were burning, it was so smoky that you couldn't see but a short distance. I had the gun set up and all of a sudden I see somebody coming towards us.

Well, my squad leader says, "Shoot, Moreno, shoot." And he's trying to unsling his carbine so he could shoot and, well, I had the guy in my sights and I knew I could drop him any moment. So I decided to be sure that I knew who it was before I shot him. It's a good thing I did. Because when he came through the smoke it was a civilian with a little girl, I'd say about 4 years old, holding her by the elbows and her knee was gone... and it was just tied to the tendons back here, just swinging as he stepped with her.

Boy, I was glad I didn't shoot. They took her and put her on a stretcher and carried her back and tears just started flowing. They almost evacuated me thinking that I had cracked up. But the compassion that I felt for her, it was terrible. Somewhere out there there's a little girl, old lady by now, without a leg. What a hell of a way to grow up and the trauma she must have gone through. Well, that takes care of the two times I cried over there.
---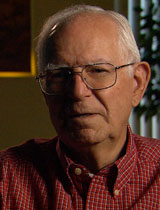 Bill Williams, USAF

I was leading a flight of four. The big push had gone in reverse, I mean really had gone in reverse. They were coming down like a steam roller and I'd strafe some of our trucks and stuff up there because our troops were no longer there. A column of probably at least 100 trucks.

The right side of the road was clear, nothing but farm land flat for miles. The Chinese were on the hill above them. There was a radio jeep with those troops, with the trucks, that was begging us to strafe the ditch along side the road, and I wouldn't do it.

We were hitting the top of the route and about this time, the voice speaking very good English said, "This is Colonel Hemingway, you're strafing your own troops." No way any of our troops were up there, there was no way they could get up there. And I said colonel where are you? And he didn't answer. So, they had one of our jeeps and that was the last time I got that call. We stayed there till we ran out of ammunition and fuel.

The next day, I flew back. All these trucks were there, but that wasn't even the sound of life anywhere. Our troops had absolutely nowhere to go because if they ran off, away from the trucks, they were in open fields and just easy targets.
---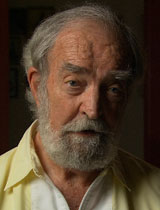 Douglas Raine, USAF

Well, World War II was a humongous effort and not only militarily with the troops on two different theaters of war and thousands and thousands of men involved, and women, but the whole home front was just geared, everybody was involved in manufacturing. The Korean War was not that way at all and there weren't that many people involved either in the military, in fact our military had downsized and they were scrambling for pilots. That's why I went through gunnery school in 40 hours instead of 80.

If old MacArthur had had his way, why, we'd still be over there I think. That would have really been bad. I didn't forget it. In fact I've got to write some of these stories down for my grand kids I guess.
---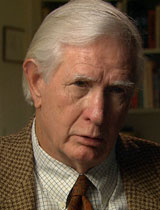 John Martin Meek, USN Corpsman

I came home in I think September of '52 and I had given away or thrown away my civilian clothes so all I had was uniforms and as I said, in World War II in this little town, everybody who came home was a hero and many of them did serve overseas. And I came home and people were looking at me like I was some kind of a freak or something and two or three of them said, what are you doing in that uniform? And I couldn't believe it.

It still today stuns me 56 or whatever years later, the reaction of the people in my hometown and to the best of my knowledge I am the only one from that town who was in combat in Korea.

One of my buddies who lived across the street was over there as an MP in Seoul and he had his own villa and cook and had a pretty good deal. But I think I was the only one who served in combat and I was just treated like, what the hell are you doing here. It kind of hurt.