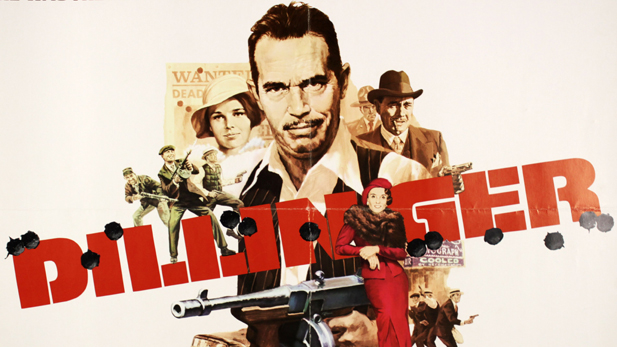 The 1973 version of "Dillinger", directed by John Milius and starring Warren Oates
They say that a hero is best judged by the villains they fight. So, the general approach is the more outrageous villain the better. And, if the villain in question is memorable enough, you may not even care about a hero at all.
It's a formula that has been used often in Hollywood, most notably during the classic era of gangster movies and film noir in the 1930s and 1940s. A real-life figure that loomed large in America's imagination at that time was John Dillinger, the first criminal to be labeled "Public Enemy Number One" by the FBI.
In 1934, Dillinger and members of his gang inadvertently helped to make history in Tucson when a fire at Hotel Congress proved to be one variable that their getaway plan didn't anticipate. It's an event that Tucson is still commemorating 79 years later.
Film writer Chris Dashiell looks back at three different Dillinger-inspired films, from three different eras, to see how fact has been transformed by fiction...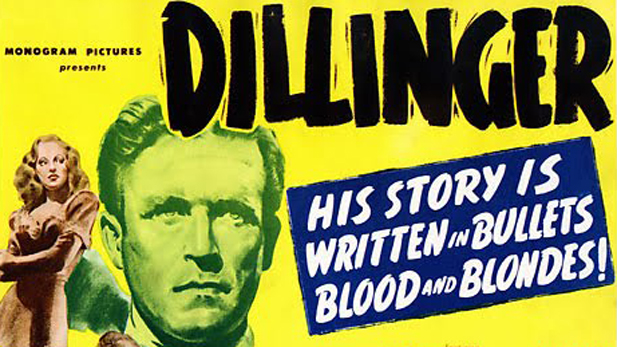 The first Hollywood film about bank robber John Dillinger was made in 1945 and starred Lawrence Tierney
Who is Chris Dashiell?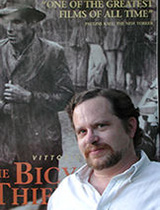 Film reviewer Chris Dashiell
Chris Dashiell has been writing about movies for seventeen years, serving as the editor of the online film lovers' guide Cinescene for ten of them. He currently reviews films for Flicks, a weekly program on Tucson's community radio station KXCI, and he confesses to shamelessly idolizing Carl Dreyer, Jean Renoir, and Luchino Visconti.