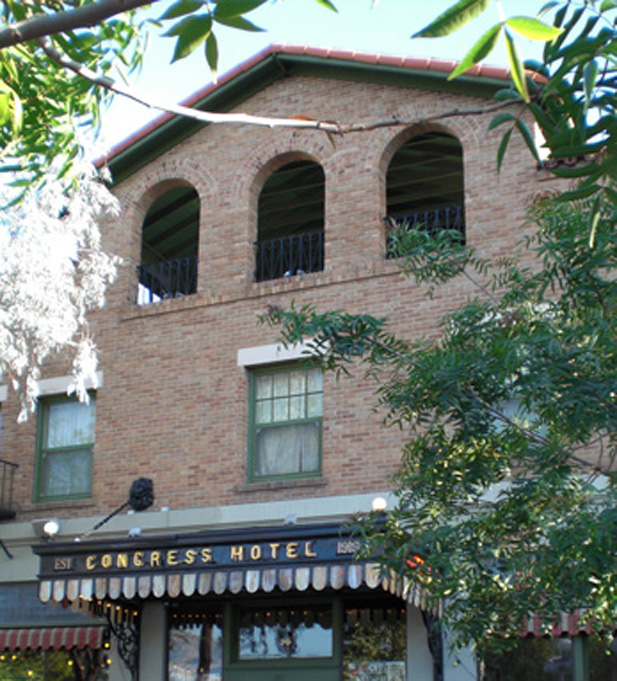 DILLINGER'S LAST LOVE
While laying low in Tucson after a big heist, notorious bank robber John Dillinger meets the one person who could change his life. But then the Hotel Congress catches fire and...
Listen:
Tales of Tucson is a series of original radio dramas inspired by the legends, mysteries and magic of the Sonoran Southwest.
During the annual Dillinger Days celebration at the Hotel Congress, Tucson still celebrates the four-alarm fire that consumed the third floor of the hotel January 22, 1934, leading to the capture of the country's most notorious bank robber, John Dillinger, and his gang.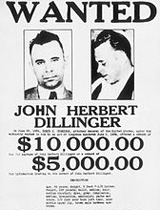 Famous for their narrow escapes, the Dillinger gang was apprehended by Tucson lawmen without a shot being fired. "Public Enemy #1" was extradited from Tucson to Crown Point, Ill., where once again he famously escaped.
In this episode of Tales of Tucson, series co-producers John Vornholt and Laura Markowitz offer their own fictionalized version of the events that took place, drawing on historical facts and weaving in their own speculation.
Laura Markowitz is a novelist and National Magazine Award-winning feature writer, in addition to being a contributing producer to Arizona Spotlight.
John Vornholt is a New York Times best-selling author of more than 65 novels, as well as plays, radio dramas and screenplays. He is a theatrical producer and director, and president of the Old Pueblo Playwrights.
Tales of Tucson: Dillinger's Last Love features the voices of Meagan Jones, Patrick Baum, Audrey Gambach, Mary Kay LeFevour, Tony Eckstat, Sheldon Metz and Roger Owen.
Technical assistance was provided by Matt Felix and Mike Saxon.