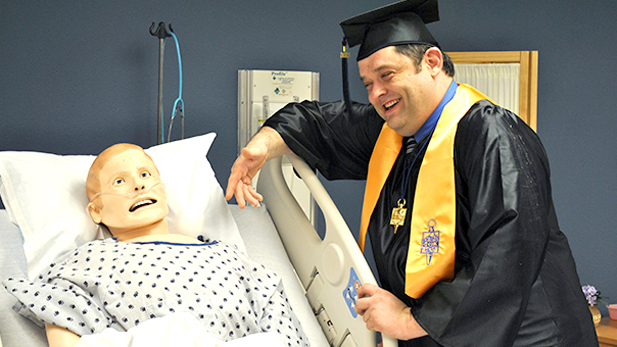 Kenneth Lee is earning an associate degree in Pima Community College's clinical research coordinator program. He'll deliver the student speech at the college's spring graduation ceremony Friday.

Photo courtesy of Pima Community College Azteca Press
Listen:
Pima Community College will confer the second highest number of degrees in its history at its spring graduation ceremony Thursday.
Kenneth Lee is one of 3,732 students earning their Pima degrees. He'll also deliver the student speech, which he said will focus on multiculturalism.
"This nation is becoming more and more diverse and Pima is a true microcosm of what's going on in the nation," he said. "I found myself one day at Pima speaking French to a Japanese girl who had lived most of her life in Germany. I think that on the Pima Community College campus you can really see how a group of culturally diverse people can come together for a common purpose."
Lee is earning an associates degree in Pima's clinical research coordinator program.
"A lot of people define themselves by what they do in life and I've always wanted to leave the world a better place than the one I came into," Lee said.
He said his Pima degree will help him do just that.
The Pima graduation ceremony starts will take place at the Tucson Convention Center at 7 p.m. Besides delivering his speech, Lee is looking forward to a well-earned holiday in Paris.