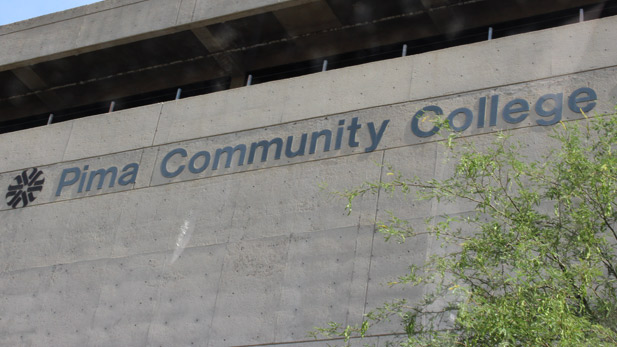 A building on the west campus of Pima Community College.

Stephanie Torres, AZPM
Listen:
Enrollment at Pima Community College is down 4 percent from last fall, the fourth consecutive year the number of students has dropped.

Last year, the college recorded a nearly 10 percent decline.
Pima's spokesperson Libby Howell said enrollment at community colleges is closely linked to the economy: enrollment goes up during recessions and down when the economy improves.
"And in fact, that's what we've been seeing at community colleges across the country," she said. "This is not a Pima problem, it's a community college issue."
She said the college took measures to reverse the years-long trend.
Pima reopened its department of student enrollment and ramped up marketing. The college had cut its marketing budget to practically nothing, Howell said.
"And now we're paying the penalty for that. So over the past year we've increased that back up."
But, Howell said, it will take some time for the college to see the results of its efforts.
"The drop in enrollment didn't happen overnight, and it wont be fixed overnight either," Howell said.