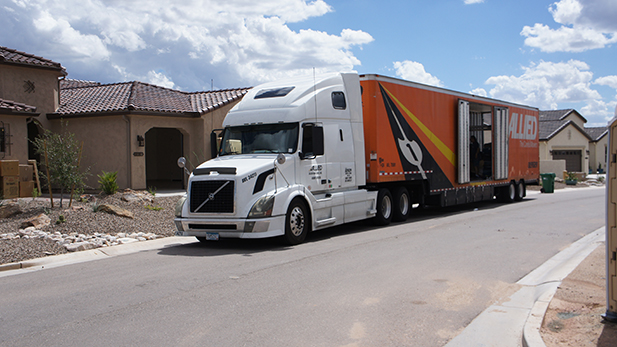 Listen:
There is a joke that comes up this time of year in Tucson: "Since the leaves don't change color around here, how do you know it's fall?"
Answer: "The license plates start changing color."
It has long been a standing acknowledgement of life for much of Arizona, when triple-digit heat fades, seasonal residents start to show up.
That old truism may be become a thing of the past, at least in Tucson.
Some of the area's largest senior living communities have seen a surge in residents who ditch the snowbird tag, and stay in town year-round.
The reason may be found in the working habits of seniors.
"Baby boomers and those over age 65 are working later into life," said the National Association of Realtors' Adam DeSanctis. "And we do anticipate that they will continue to work later in life for a variety of reasons."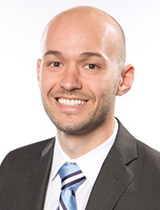 National Association of Realtors' Economic Issues Media Manager Adam DeSanctis
One of the reasons DeSanctis mentions is advances in health care. People stay active later into life, meaning they can work longer.
They are also living longer, which means retirement savings have to last for more years.
A recent study by the National Association of Realtors found that while traditional factors such as warm weather and low cost of living are still factors, so is the local economy.
Results of that survey show Tucson is a top-10 destination for retirees.
"Local job market conditions, [and] low taxes are also determining factors as well," DeSanctis said. "So it's not just the weather."
In a pair of communities on Tucson's far north side, the phenomenon has gone on for years.
Active senior communities Saddlebrooke and Saddlebrooke Ranch report 80 percent of their residents stay year-round.
Robson Communities, which developed the communities, said other properties near Phoenix and Dallas, Texas see about 50-60 percent year-round occupancy.
And while the mild winters in the area are a large part of keeping residents during the summer, there's also more at play.
"The economic downturn absolutely impacted our core demographic– the boomers, the baby boomer generation," said Jason Hatch, vice president of sales for Robson. ""
For those who saw their retirement savings shrink when the stock market sank, retirement looks a little different than they thought it would a decade ago.
"We saw a reduction in home sizes for a little bit," Hatch said. "Instead of our larger homes, they went to some of the smaller ones. And they're continuing to work a little longer."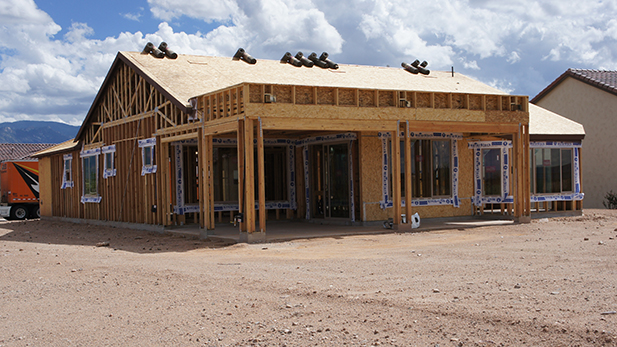 New homes continue to go up in the Saddlebrooke Ranch.
Robson's survey of residents show between 71 and 74 percent of their Tucson residents are retired; numbers vary between the communities.
And its members of the baby boomer generation who are still working.
"I work full time," said Saddlebrooke Ranch resident Vicky Ray. "When we moved here, the only way we could stay full time was if one of us got a job with medical benefits."
Ray and her husband left Seattle in 2010, but retirement was not yet economically feasible for them.
Both now work in Saddlebrooke Ranch. Ray's husband is a part-time handyman for the community.
Ray is among the 7-8 percent of residents who work full-time.
Another 16-17 percent work part-time, and 3-4 percent still own a business.
"The community here is younger, and so there's a lot of us who still work," she said.
Ray said residents often ease into the life in Southern Arizona year-round, as she did.
That means they either quit their job and find a new one here or relocate a business.
Their cars get registered in the state, and southern Arizona's fall license plate color change gets a little less pronounced.