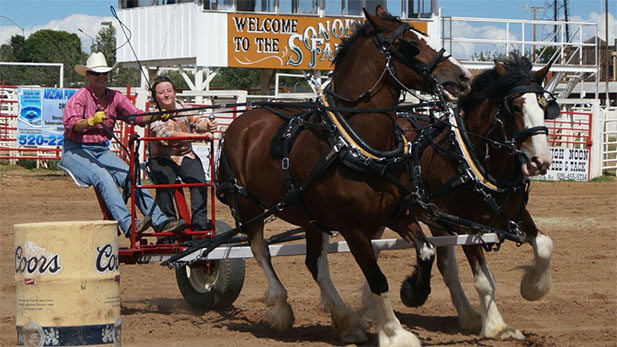 Courtesy of sonoitafairgrounds.com
The town of Sonoita this weekend will host its 101st annual Labor Day Rodeo, known as the "Best Little Rodeo in Arizona."
Despite its nickname, rodeo director Kristin Tomlinson said it's actually the biggest rodeo in the state, based on the number of contestants.
More than 700 contestants have registered for the competition, and the town is expecting more than 7,500 spectators for the events, which run from Sept. 3-5.
"We're a town of 800 people, and we all get together, volunteer and put on this three-day rodeo. And it's really kind of amazing considering where we've come from," Tomlinson said.
The event kicks off each day at noon with a junior rodeo for kids aged 3-16. The youngest cowgirls and cowboys will get a chance compete for cash and buckles in mutton busting, barrel racing, team roping and calf riding.

"It's really cool to watch the future of rodeo perform before the professionals," Tomlinson said.
And those professionals will take over the arena starting at 2 p.m. The competitions will be followed by a steak fry and free dance on both Saturday and Sunday.
Admission is $15 for adults and $5 for kids.