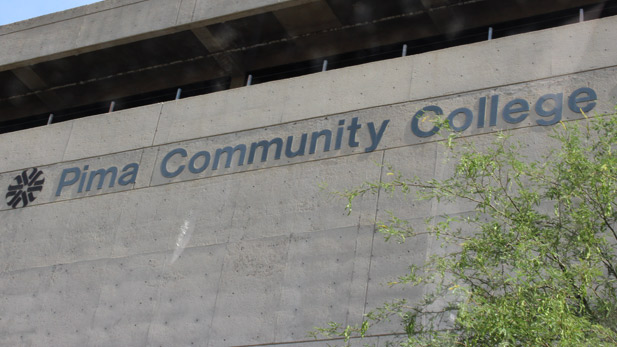 A building on the west campus of Pima Community College.

Stephanie Torres, AZPM
Pima Community College Chancellor Lee Lambert said the school should no longer be under sanction.
At a breakfast meeting with community members Thursday, he said the college has made substantial improvements in the 11 areas that its accreditor, the Higher Learning Commission, identified as problematic when it took the school off probation last year,
At that time, Pima was kept on notice - a lesser sanction.
"You'll see tremendous progress being made, but we still have a lot of work to do," he said.
Lambert said he thinks it's likely that the accrediting agency will continue to monitor the college in those areas where there's still work to be done.
A team from the Higher Learning Commission will visit PCC at the end of September. Lambert said he expects them to see that the college is meeting its students needs.
"But we're also not afraid to look at the areas we need to improve on. And so we're going to make a great case for this institution."
Lambert and a small group of representatives from Pima will make their final case to be removed from notice at the Higher Learning Commission headquarters in Chicago toward the end of the year.