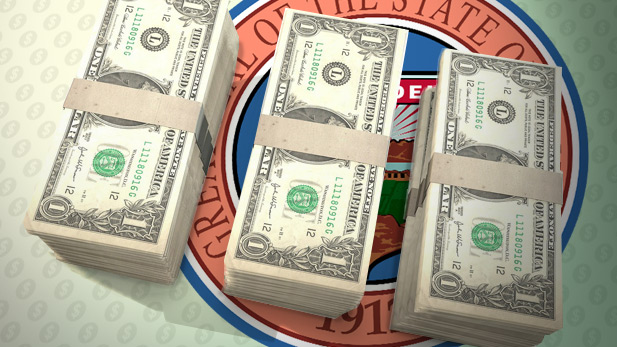 Politicians commonly fill speeches with talk of job creation and economic improvement this time of year.
But how much can an elected official do to grow the economy?
There are three areas within the control of elected officials that would help build the economy and allow the creation of jobs, according to two economists and a local business leader:
Infrastructure. Workforce. Regulation.
Those are the three most important areas of public policy, according to Tucson Metro Chamber of Commerce President and CEO Michael Varney, University of Arizona economist George Hammond and private-sector economist Jim Rounds.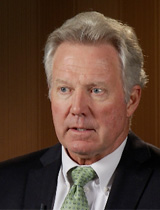 Michael Varney, president and CEO of the Tucson Metro Chamber. (PHOTO: AZPM Staff)
For all three, workforce boils down to education.
Varney said his organization recently surveyed its members on what they think would grow the economy faster - lowering taxes or spending more money on education as a means of improving workforce quality.
"The option of improving our workforce, even if it means spending more money, far outweighed the value in the mind of these business executives than a tax cut," he said.
The expert consensus was also that workforce quality requires better education at all levels.
"We certainly think that early-childhood education is key, but the university system matters as well. Universities train large numbers of highly skilled individuals," said UA economist Hammond.
But, Rounds said, blindly throwing money at education is not the best way to get economic benefit.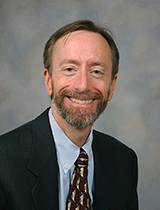 UA Eller Economist George Hammond
"It's not a discussion about whether or not the Department of Education should get an extra billion dollars a year," he said. "It's a discussion for me, as an economist, about what the benefit is of a particular policy that's specific enough to write about in statute."
The same notion can apply to business regulation.
"We just want to continue to ask the question of regulations, 'Is it something that really does protect us in an important way or is it just getting in the way?'" said Hammond.
From the business community's perspective, this is something the state has been good about.
"The state has certainly recognized the need to streamline government and take the regulatory burdens down a few notches. We are very grateful for that. The federal government really needs to take a page out of the state's playbook on that subject," said Varney.
The final area that political officeholders could aid in economic improvement is infrastructure, which is more encompassing than many think.
"When we think of infrastructure, most of us go right to highways and roads, and that's key. But you also want to keep in mind that when economists say the word infrastructure, they're thinking in a much more broad sense," said Hammond.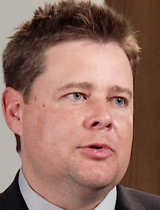 Economist Jim Rounds
Hammond said one of the most important pieces of government infrastructure to Southern Arizona is border crossings, where $31 billion in goods crossed in both directions in 2015.
But what matters most to economist Rounds is that an elected official have a concrete plan for economic improvement.
"If somebody says, 'I'd like to make the Arizona economy great.' How do I translate that into writing a bill?" he said. "If I say, 'There are these three regulations that seem to be disproportionately impacting small business development and just don't seem fair,' okay. That's some specifics. You just got to something we can fix."
The singular conclusion from the experts: Politicians' plans rather than their platitudes are what matter and are how they'll be measured once in office.