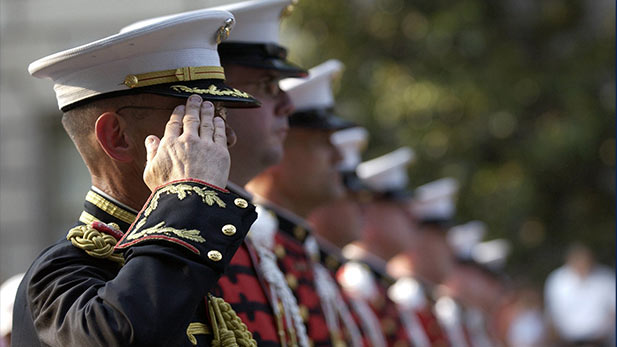 A soldier salutes a military procession.
In Tucson, the 97th annual Veteran's Day parade will wind through downtown beginning at 11 a.m. Friday, and the theme of this year's parade is "Remember Pearl Harbor: 75 Years Later."
Pearl Harbor survivor Maurice A. Storck is the parade's Grand Marshall.
The parade will close several roads in downtown Tucson Friday morning including Alameda Street, Stone Avenue, Franklin Street, and Church Avenue.
Road closures start at 8 a.m. and will end at 1 p.m. Police officers will be in the area to direct traffic.
For information on parking and the parade route are available on the parade website.
The 162nd Fighter Wing from the Arizona National Guard will provided a flyover at the parade.