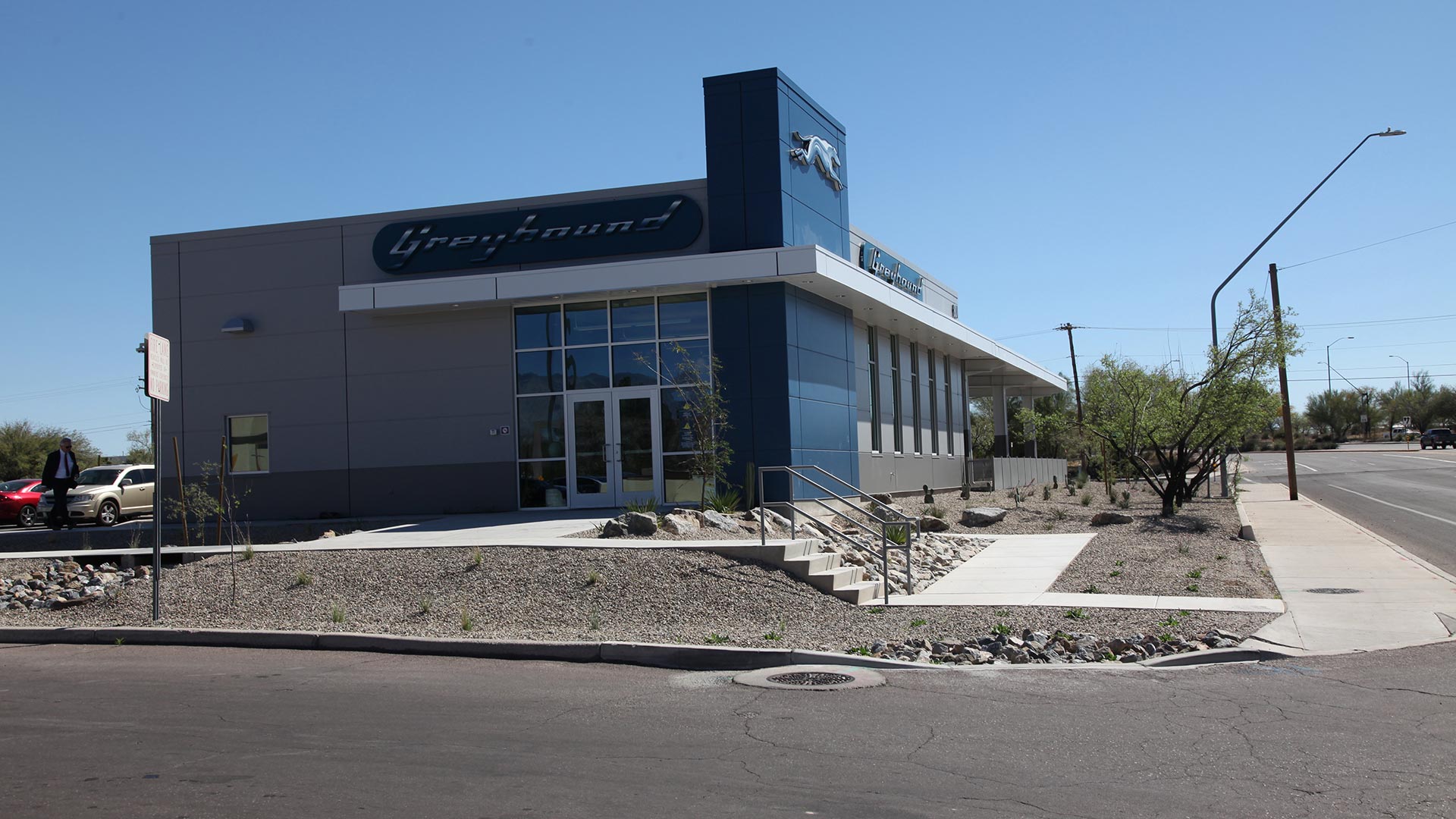 Tucson's Greyhound Bus Station sits at the corner of Broadway Boulevard and Euclid Avenue.
Zac Ziegler, AZPM
Tucson's Greyhound Bus terminal has a permanent home for the first time since 2002.
A Tuesday ribbon-cutting ceremony opened the new location at the southeast corner of Broadway Boulevard and Euclid Avenue. Rio Nuevo Multipurpose Facilities District owns the site, and is leasing it to Greyhound.
The chair of the Rio Nuevo board thinks Greyhound's new building is in a prime location, given the development that is happening around it.
"This is kind of Grand Central for us, no pun intended, in terms of the Sunshine Mile going east, downtown going west. All of this is Rio Nuevo geography, and we're pleased to be involved," said Fletcher McCusker.
Two major road projects are slated for the area in the future: a widening of Broadway between Euclid and Country Club Road and the Downtown Links project, which will connect Barraza-Aviation Parkway and Interstate 10 at 6th Street.
Rio Nuevo and Greyhound examined 12 sites around Tucson, and this was the company's first choice, according to company regional manager Ed Van Heel.
Greyhound was previously housed in a temporary space near Congress Street and I-10.
The terminal called a building at Congress and Broadway home for more than three decades prior to that. The former Greyhound stop is now the site of student housing.