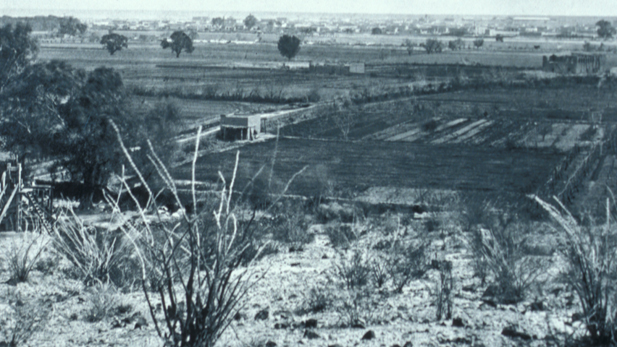 Courtesy Friends of Tucson's Birthplace
Monday is not only historic for being the date of a solar eclipse, it is also Tucson's 242nd birthday.
Six different flags have flown over the city of Tucson since it was established in 1775. Each will be honored tonight, as Mayor Jonathan Rothschild and city officials join the Tucson-Pima Historical Society in celebrating the city's history in a ceremony that will include cannon fire.
Roger Pfeuffer, co-chair of the nonprofit community organization Friends of Tucson's Birthplace, says there's more Tucson history.
"Well, I think the idea of celebrating a birthday for Tucson is an excellent one, and we have been doing that for years, celebrating the presidio, which is a date we can confirm, and that marks the start of European history. [But] Tucson's birthplace has been inhabited for more than 4,000 years, starting with indigenous peoples living along the Santa Cruz River. So, we are somewhere between 242 and 4,000 years old."
Native foods from the Mission Gardens, including tortillas and prickly pear jelly, will be on the menu at a free celebration that begins at 5:30 p.m. at Presidio San Agustín, at 196 N. Court Avenue in downtown Tucson.
Listen to a brief audio birthday card with well wishes for the Old Pueblo, recorded Friday, Aug 18 on the University of Arizona campus in the run-up to the start of the 2017 fall semester.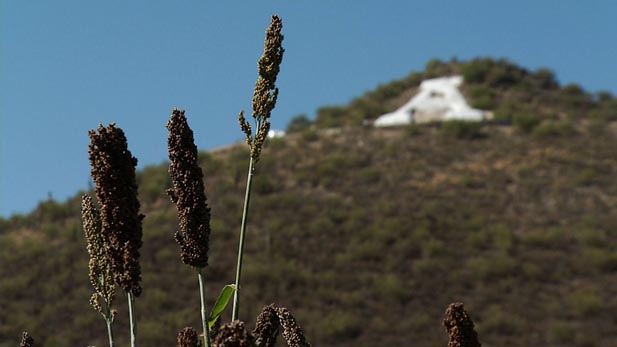 AZPM