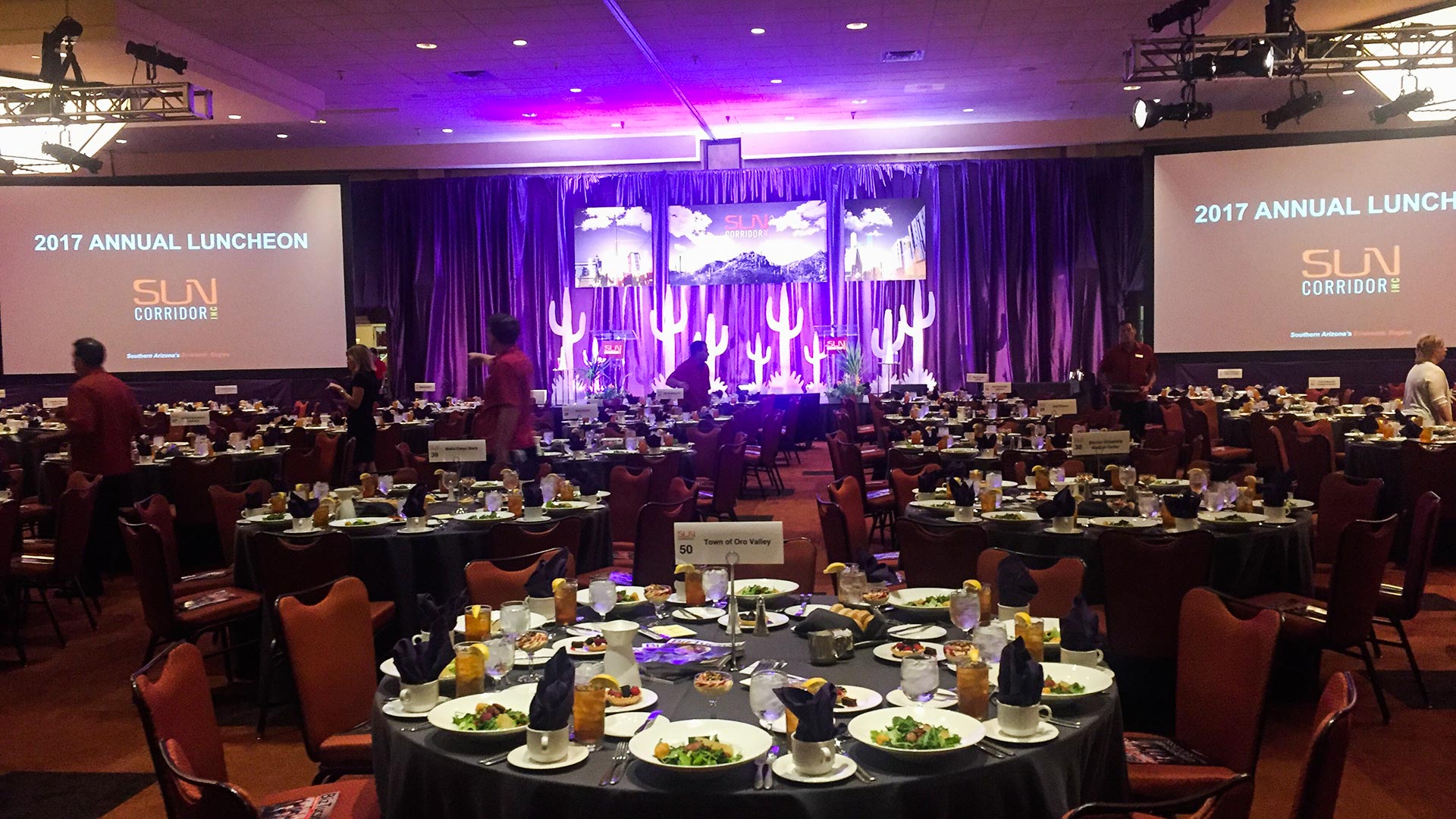 Tables set for Sun Corridor's 2017 luncheon, an annual event in which the organization lays out it's development goals for the region.
Brandon Mejia, AZPM
Sun Corridor's economic development plan for next year relies heavily on the University of Arizona.
The goal of the regional economic development organization, according to President Joe Snell, is to drive up non-retail job growth and draw to Southern Arizona companies that can provide the talent and desire to grow.
"Universities are talent factories, factories that produce young, brilliant talent, and the jobs will follow," Snell said.
The UA has a huge economic impact on the community, according to Snell.
"The University of Arizona is the single best asset we have in this community. Without it we'd have it tough. The university is critical and paramount to our future success," he said.
Sun Corridor has built relationships with companies like Caterpillar and Raytheon in Southern Arizona.
The agency is awaiting word on its largest economic proposal: competing with other cities to recruit online retailer Amazon.