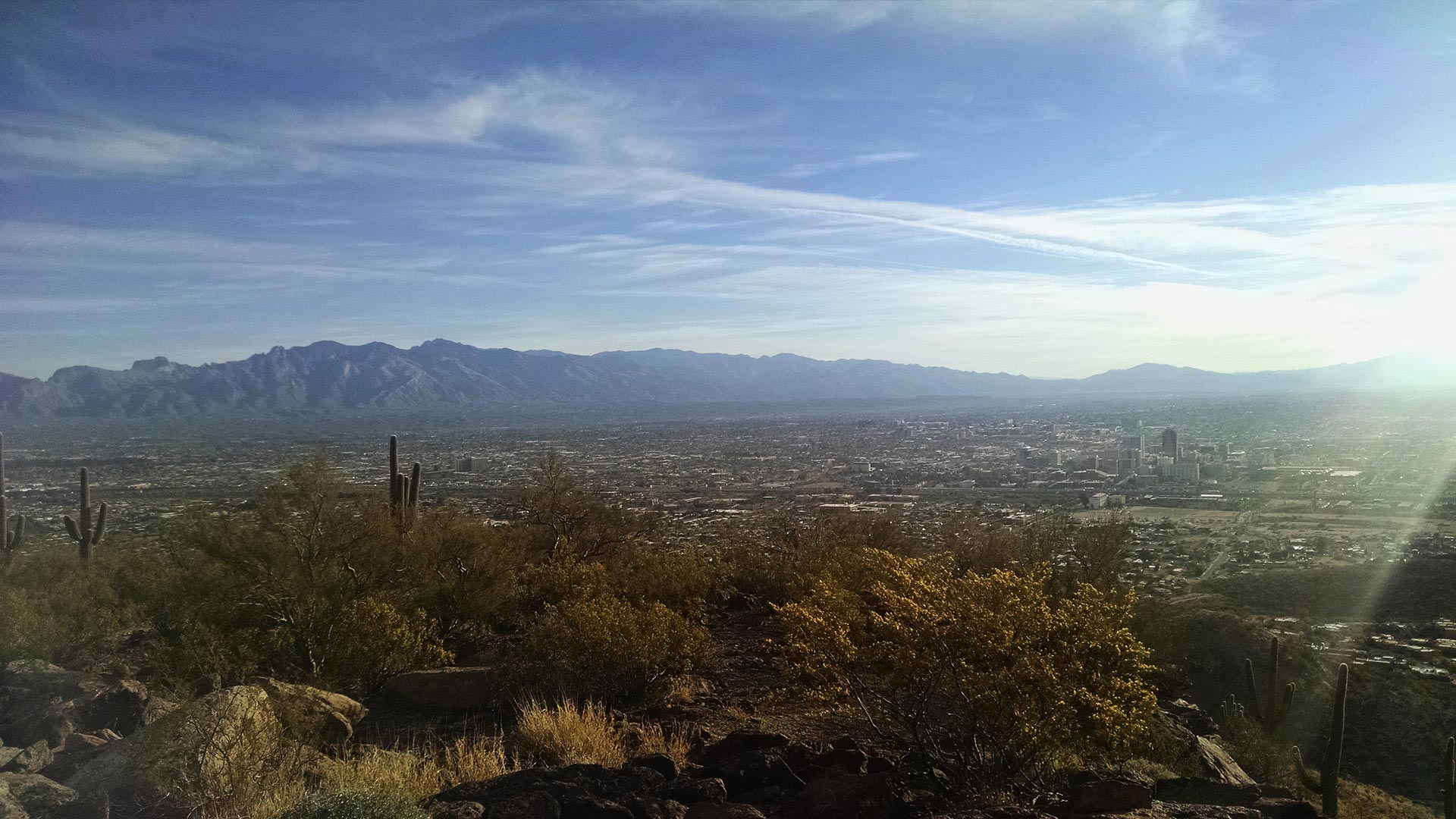 A view of Tucson from Tumamoc Hill.
Nick O'Gara/AZPM
The state is leaving in place an incentive the city of Tucson uses to encourage downtown redevelopment.
Earlier this year, city officials were worried the Legislature would end the incentives that enabled new development in Tucson's core.
The tax incentive program allows governments to waive property taxes for developers who will significantly improve the value of their land with new construction or upgrades.
State lawmakers wanted to limit the program in a way that city officials said would handicap downtown's redevelopment progress, because it would have made the incentive less attractive.
The Rio Nuevo Downtown Redevelopment district negotiated changes, and Gov. Doug Ducey signed the bill into law Thursday.
The new version of the incentive allows the program to continue exactly the way Tucson uses it. Cities could waive up to eight years of property taxes only when an independent economic analysis says the developer will improve the property so much that when the taxes return in year nine, they quickly make up for what was waived in years one through eight.
Find out how tax breaks helped drive downtown development in the AZPM series Downtown Rebound.