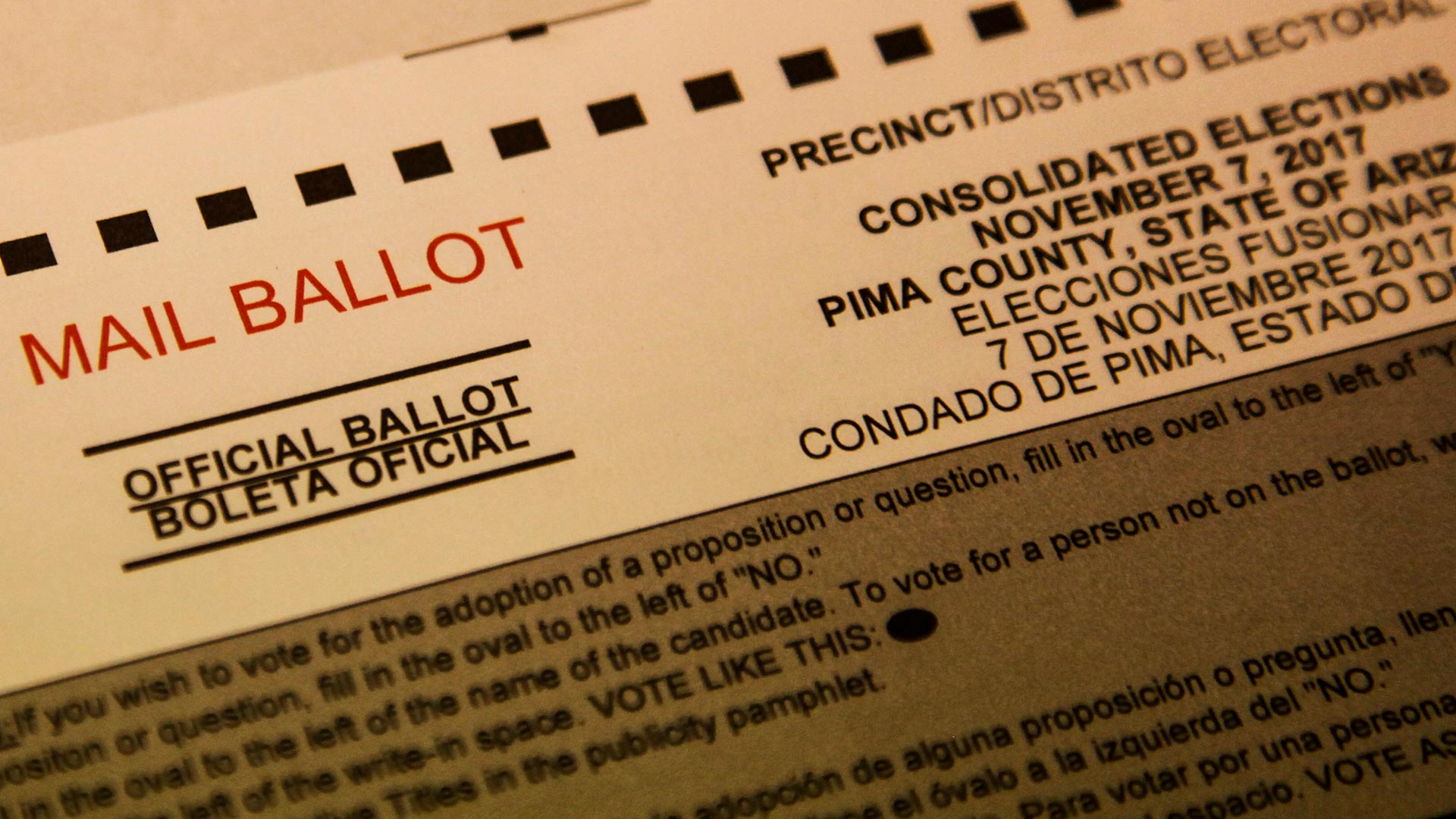 The ballot for a Nov. 7, 2017 Tucson election.
AZPM Staff
Pima County voters will have a chance to cast their ballot on a variety of issues Tuesday.
Polls are open from 6 a.m. until 7 p.m. in an election that includes Tucson City Council seats, propositions to increase taxes for zoo improvements, expansion of ball fields in Oro Valley, preschool for students in Tucson Unified School District and a variety of other measures in various school and fire districts.
"Voters can drop off their voted Ballot by Mail ballot at any voting location in the valley," said Pima County Recorder F. Ann Rodriguez in a statement.
Voters can find their polling place by visiting the Pima County Recorder's Office website or by calling (520) 724-4330.
Oro Valley voters will travel to their assigned polling location if they wish to vote in person.
Those looking to cast their vote in the city of Tucson, Tucson Unified School District, Sunnyside School District and Flowing Wells School District — as well as Drexel Heights Fire District voters who live in the Tucson Unified School District — can head to any of the four following polling places:
Valencia Library: 202 W. Valencia
Flowing Wells School District Iola Frans Administrative Center: 1556 W. Prince Road
Miller-Golf Links Library: 9640 E. Golf Links
Johnson Elementary School: 6060 S. Joseph Avenue
Four locations will have ballots for the Marana School District, Picture Rocks Fire District, and Avra Valley Fire District races and for Drexel Heights Fire District voters who live in the Marana School District:
Sandario Baptist Church: 6971 N. Sandario Road
Marana Middle School: 11285 W. Grier Road
Quail Run Elementary School: 4600 W. Cortaro Farms Road
Twin Peaks Elementary School: 7995 W. Twin Peaks Road
Voters can also vote in person by traveling to any of the three recorder's office locations:
Downtown: 240 N. Stone Avenue
Eastside: 6920 E. Broadway Boulevard
Southside: 6550 S. Country Club Road