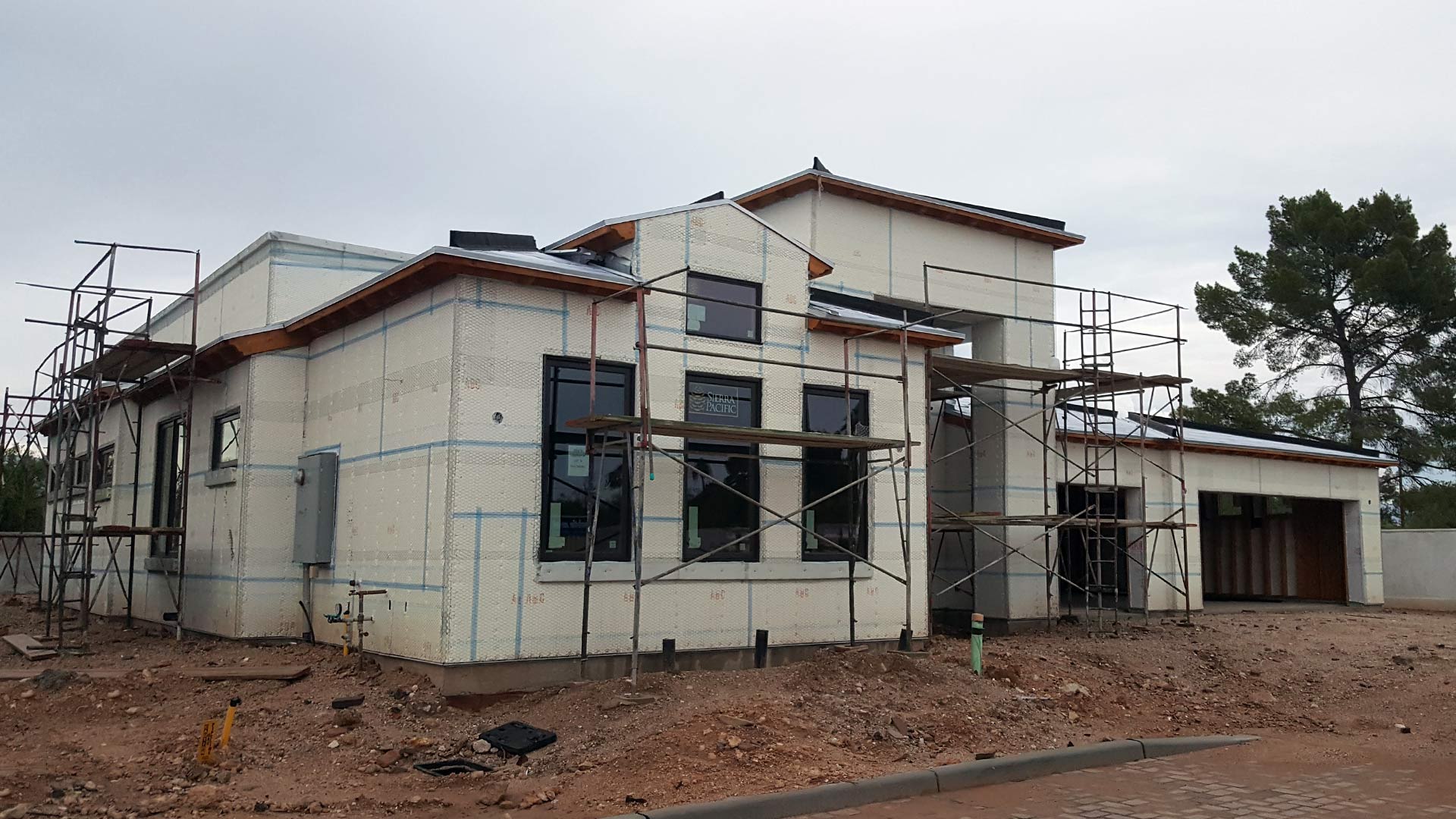 A new home being built in midtown Tucson.
AZPM Staff
Monthly data from the Tucson Association of Realtors show the market's median home price reached $207,527 in November.
The market's middle price has increased 12.24 percent year-over-year.
The price increase is accompanied by continued high sales and low inventory.
Part of the reason for an increase across the three statistical areas may be that home prices have risen enough to allow those who found themselves with negative equity after the housing bubble burst out of their current predicament.
"There were so many that were so underwater, and now I think we're seeing more activity because people are actually starting to have equity again," said TAR President Ginny Huffman.
Huffman said she thinks the increase in home values may soon reach a point that it encourages reluctant homebuilders to begin building homes again, even if the property does not have a buyer.
"I know the builders are a little more cautious than they were in the past," she said. "A lot of them did take some pretty significant hits when everything went south in the early 2000s."
The number of permits issued to build homes in Pima County is up so far this year with 2,269 permits issued as of October. There were 2,218 permits issued in total in 2016.