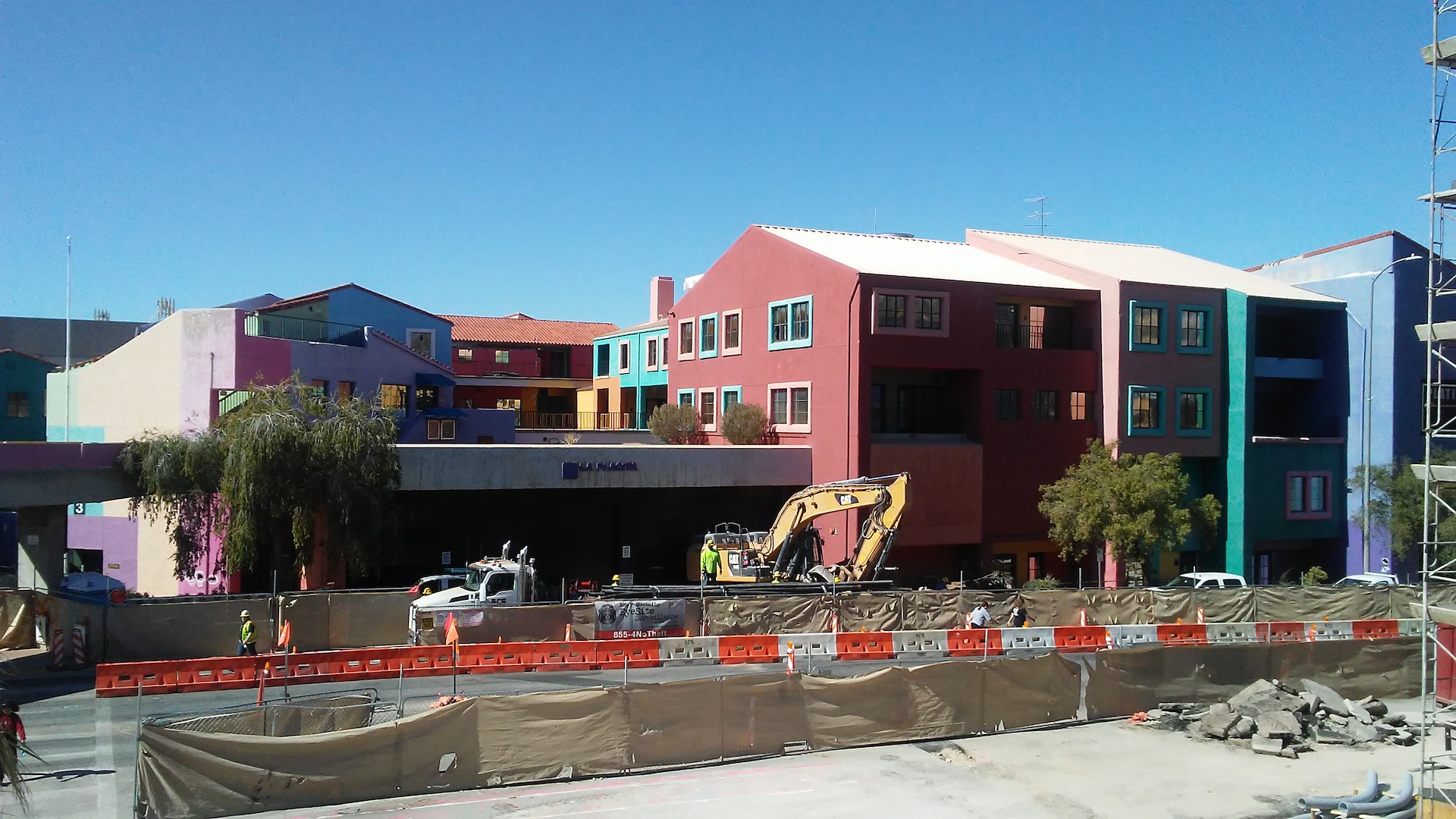 Workers begin demolition of La Placita development at Church and Broadway. It opened in 1973.
Tony Perkins, AZPM
Demolition is underway for a colorful collection of downtown Tucson buildings.
Workers are starting to tear down La Placita Village at Church and Broadway this week. The multicolored offices and restaurants will be replaced by a six-story building with apartments and retail space.
Some historic structures in the complex date back to the 19th century. Those will remain, but HSL Properties President Omar Morales says the buildings that went up in 1973 will all come down.
"We are moving into the heavier phase of demolition starting this week. Technically we started last week," he said. "We believe we should be completed with the heavy demolition by the end of March."
LaPlacita's original developers placed a group of Mexican restaurants at the site during the mid-1970s, and the adjoining park turned into a popular gathering place for outdoor downtown events, including movie screenings and the Downtown Tucson Jazz Festival.