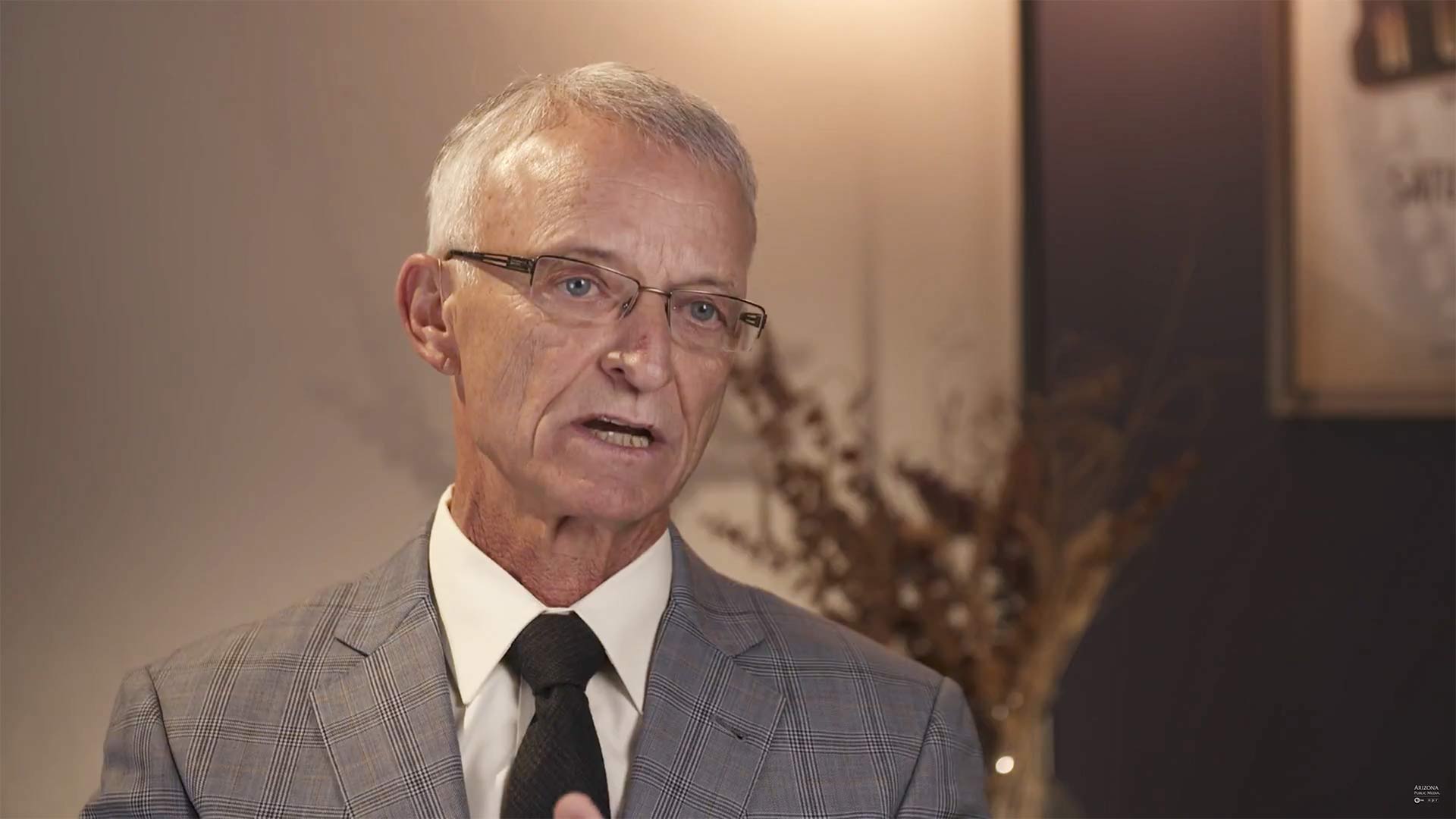 Arizona school board member and Vail Schools Superintendent Calvin Baker, November 2017.
AZPM
Vail became the first school district in Pima County to re-open schools Tuesday after closing for a statewide teacher walkout that started April 26.
District Superintendent Calvin Baker supports the #RedForEd movement, he said, but decided to re-open Vail public schools today after the district heard parents' concerns about missing work, worries about students' Advanced Placement (AP) testing and potential conflicts arising from extending the school year.
"Our community has been very good to us," Baker said. The community supported bond elections to help build better schools and more recently an override election that gave all staff a two-and-a-half percent salary increase, according to the Superintendent.

School Closures
Tucson Unified School District
OPEN
Sunnyside Unified School District
OPEN
Marana Unified School District
OPEN
Amphitheater Public Schools
OPEN
Catalina Foothills School District
OPEN
Tanque Verde Unified School District
OPEN
Sahuarita Unified School District
OPEN
Flowing Wells Unified School District
OPEN
Vail School District
OPEN
Altar Valley School District
OPEN
Ajo Unified School District
OPEN
Baboquivari Unified School District
OPEN
Arizona State Schools for the Deaf and Blind — Tucson
OPEN
Pima JTED
OPEN
Sierra Vista Unified School District
OPEN
Baker is confident Gov. Doug Ducey's first installment of 9 percent toward teacher pay raises and a $100 million boost in education funding will pass, but not overnight.
"In our community, the cost of continuing the disruption just because a legislative process must occur did not seem like it was worth it," Baker said. "It was more important that we get back to business so that we can finish out the school year strong."
He wrote a short note on the district's school-closure update page Monday, April 30 saying Vail schools would be open the following day, Tuesday, May 1.
The note simply read, "Vail Schools will be open tomorrow, Tuesday, May 1. Welcome back." On the district Facebook page, Baker wrote that "most regular teachers will be present. Instruction will occur."
Tuesday morning, 77 percent of teachers held classes, while substitutes filled in the missing spots. Baker said what shocked him was that the rate of attendance of support staff was higher than usual.
"We are at 95 percent," Baker said. "I think that is an indication of just how anxious our support staff was to get back to work."
He says that's because many of the district's support staff live paycheck-to-paycheck, meaning work stoppages have a significant impact on bills and daily living.
The district is still working out the logistics for whether or not the school year is extended for all 20 schools in the Vail district.

Stories on the statewide debate over teacher pay and education funding. Read more coverage
here
.